Don't let box office judge a star's legacy, for Shah Rukh Khan is too big a legend that failures of his recent films can't malign what he has brought to cinema. Shah Rukh Khan is celebrating his 54th birthday on November 2, 2019. He has slowed down in the past year, but we all know that he has only paused to take a deep breath. And when he starts running again, we are curious and excited to see where he is heading ahead. No matter if he wins the race or not we may never know, but the track that he chooses is something we like to watch. Shah Rukh Khan Birthday: 9 Dialogues of King Khan That Are Perfect for a Tattoo.
Shah Rukh Khan has given us memorable hits since his movie career began in the early '90s. Deewana, Baazigar, Karan Arjun, Dilwale Dulhania LeJayenge, Pardes, Dil Toh Pagal Hai, Yes Boss, Kuch Kuch Hota Hai, Main Hoon Na, Chak De India, Om Shanti Om, Chennai Express... so many huge hits from his belt. At the same time, there had some very hurting failures. Not because all of them were bad, but either they were unlucky or they were ahead of its time. For an actor who is always accused of playing to his romantic side, these are the roles that say he can be someone beyond a Raj or a Rahul.
In this special feature, we look at 10 such movies of the actor that were under-appreciated at the time of its release. Some of them have gained cult recognition over the years, some still has to.
Anjaam
When we talk about Shah Rukh Khan's negative roles, we often talk about how great he is in Baazigar and Darr. He is good in those films, but they weren't as vicious as he was in Rahul Rawail's Anjaam.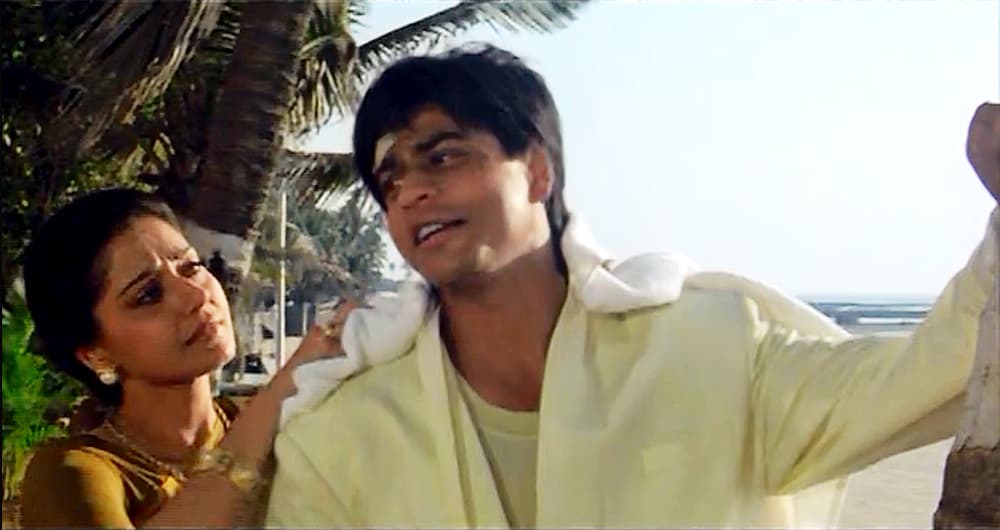 His transition from a besotted young man to a psychopathic killer is bone-chilling to the core. Shah Rukh Khan got the Filmfare Award for Best Actor in a Negative Role for Anjaam, but maybe because, the film is so exploitative, his most villainous role often gets overshadowed.
Dil Se...
Before Dil Se... released in theatres, it had everything going on for it. It was Tamil legend Mani Ratnam's Bollywood debut. Shah Rukh Khan was on a hot streak. The songs of AR Rahman, especially "Chaiyya Chaiyya" was rocking the charts. Dil Se... looked to become a big hit.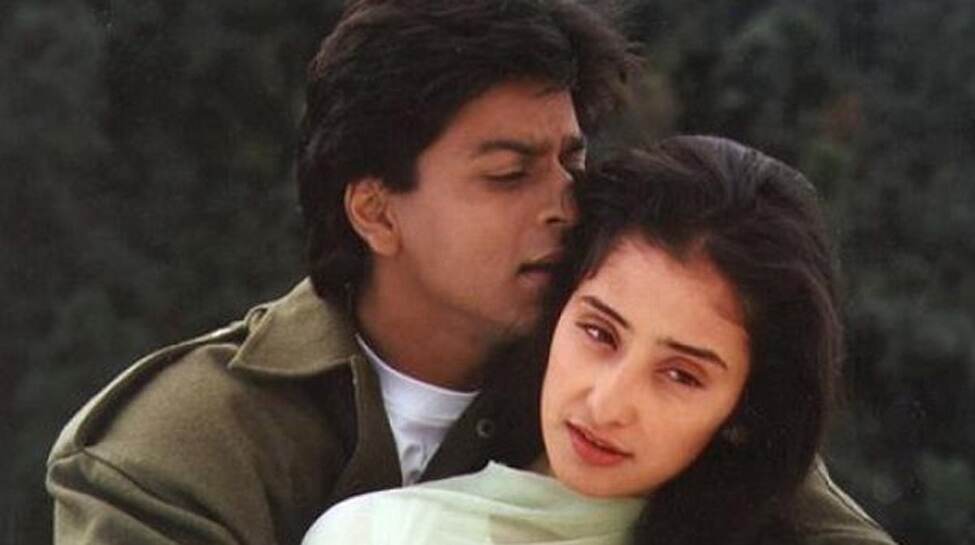 But when it came to the theatres, people found the film to be a slow burn of a love story that is steeped in melancholy. There was also this aversion to seeing a journalist being romantically obsessed with a terrorist. The movie flopped. 20 years later, Dil See is considered an underappreciated classic, with Shah Rukh Khan's fine appreciation getting a lot more love.
Hey Ram
Hey Ram! is another underappreciated masterpiece, a multi-lingual period film directed by Kamal Haasan. Merging real history with a fictional narrative, the movie was about a man, Saket Ram, who lost his wife in the partition riots and is seeking to kill Mahatma Gandhi.
Although the movie was heavily promoted in his name in North of India, Shah Rukh Khan had a substantially smaller role in the film. He plays Amjad, a Pathan who happens to Saket's best friend, but is a devotee of Gandhiji and is trying to save his family from angry Hindu mobs. The scene where Saket meets Amjad after months, and chaos that follows leading to some very drastic consequences, are powerfully done, with both Kamal and SRK pitching their best work here.
One 2 Ka 4
When it released, this Shashilal Nair film was a disaster at the box office, despite Shah Rukh Khan-Juhi Chawla's hit pairing and AR Rahman's terrific score. Critics dismissed it as an action-packed Hum Hai Rahi Pyaar Ke ripoff, and the audience didn't give it a chance then.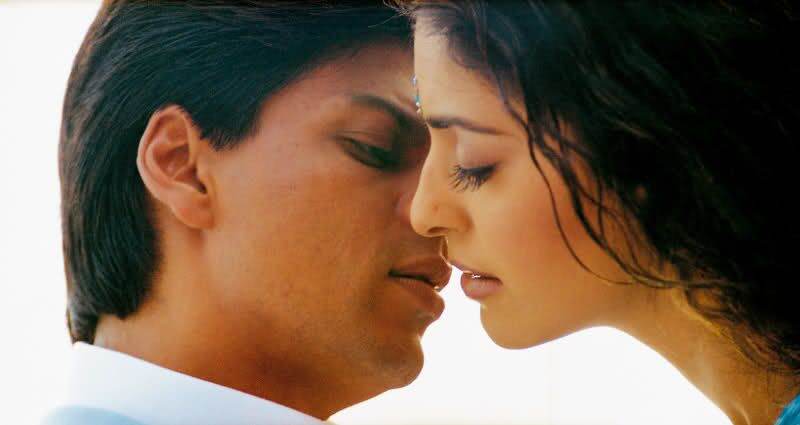 While the criticism does hit close, One 2 Ka 4 is a timepass entertainer with fun moments and a decent mystery. Shah Rukh Khan is uber-cool as the hot-headed cop given the responsibility of taking care of his dead colleague's orphaned kids. Though, we have to say, it is Juhi Chawla who steals the show.
Swades
Now everyone calls it a masterpiece and Shah Rukh Khan's best performance to date. People are asking why he doesn't do movies like this more often. But where were those people when Swades flopped at the box office in 2004? 15 years later, Swades is considered as a game-changing, inspiring flick and one of the best in Hindi cinema.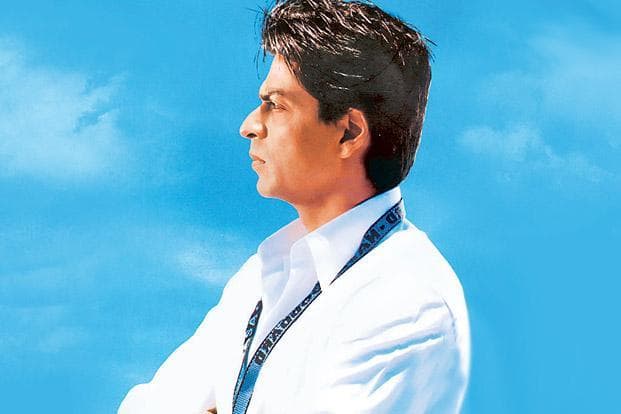 As the NASA scientist, Mohan Bhargava, Shah Rukh Khan gives a performance that is devoid of the frills associated with his star image. An incredible performance that deserves the best recognition.
Paheli
It takes guts to make a remake of a little known film (Mani Kaul's Duvidha). It also takes guts to make a film out of a fairytale and expect to bring in the crowds. Amol Palekar's Paheli, that was produced by Shah Rukh Khan, is a sweet film based on supernatural themes and love beyond conventions.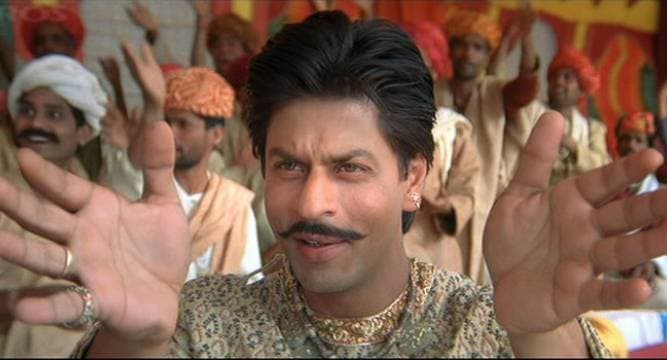 Shah Rukh Khan had a dual role in the film - an obedient, stingy merchant and a magical, romantic ghost, who woos the former's wife. And he is incredible in both the roles.
Luck by Chance
Personally, I feel Zoya Akhtar's debut movie is also her best film, no offence to Gully Boy. A meta-commentary on the workings of Bollywood, Luck By Chance has an interesting cast with a slew of starry cameos, where popular actors play themselves in the film.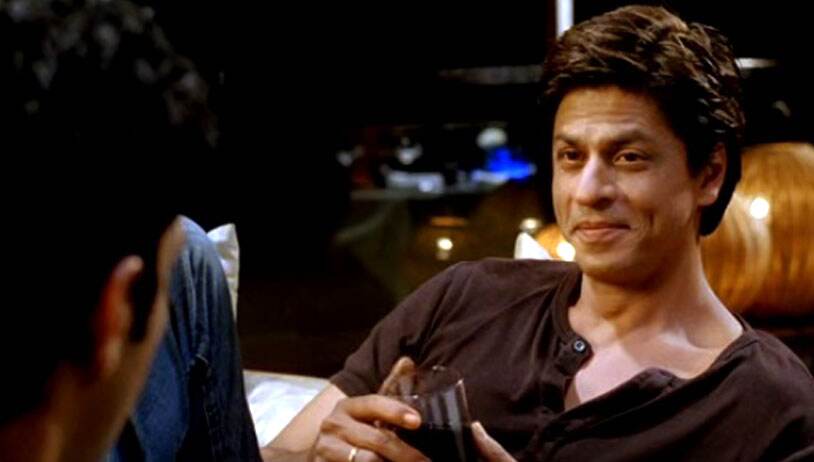 One of them is Shah Rukh Khan, who appears near the climax of the film, and teaches the male protagonist (Farhan Akhtar) and us a lesson or two in friendship. Also, his best cameo ever.
Billu
Billu, directed by Priyadarshan, is a remake of the Malayalam hit, Katha Parayumbol. Shah Rukh Khan plays a superstar in the film, while Irrfan Khan plays Billu, a barber in a hamlet, where the star comes to complete the shoot of his film. Billu claims that the superstar is his childhood friend, but is he telling the truth?
Billu didn't work at the box office, but it is an entertaining film with enough humour and sentiments. The best part of the film is the climax that gives Billu its heartwarming twist, with SRK moving you with his heartrending speech.
Fan
YRF's FAN is a misjudged film. It was promoted misappropriatedly - before release, FAN was thought to be a slice of life film about a fan's devotion towards his idol. But the movie turned out to be a dark tale. Also, the second half, that turns the film into an illogical cat-n-mouse thriller, didn't manage to win everyone's confidence.
But Shah Rukh Khan is really good as both the arrogant star Aryan and his insanely obsessed fan, Gaurav. It is sad that the film didn't live to his wonderful performance.
Zero
Zero's disappointment at the box office has let down Shah Rukh Khan so much that he took a year-long break from acting in movies, and is yet to announce his next film (at the time of writing this article).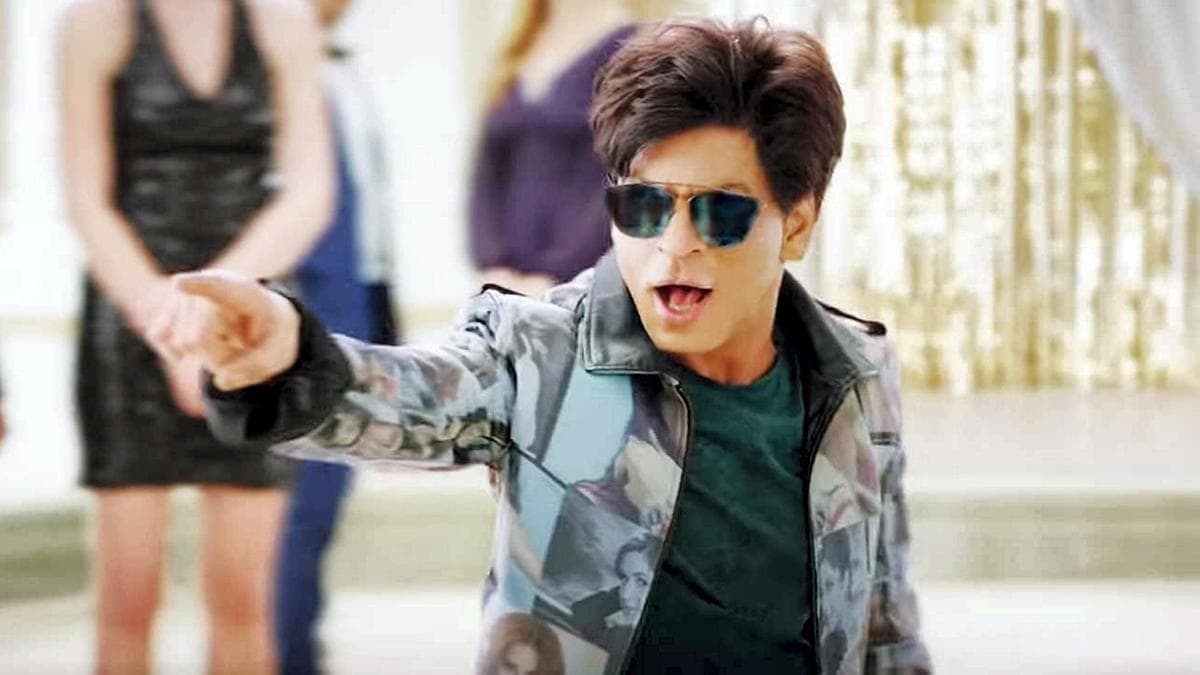 So was Zero that bad? It had serious flaws, but the film wasn't as bad as many of the films claimed. Shah Rukh Khan's flawed Baua Singh is an interesting character, and his arc of redemption that takes him straight to Mars the kind of stuff that makes cinema so interesting.