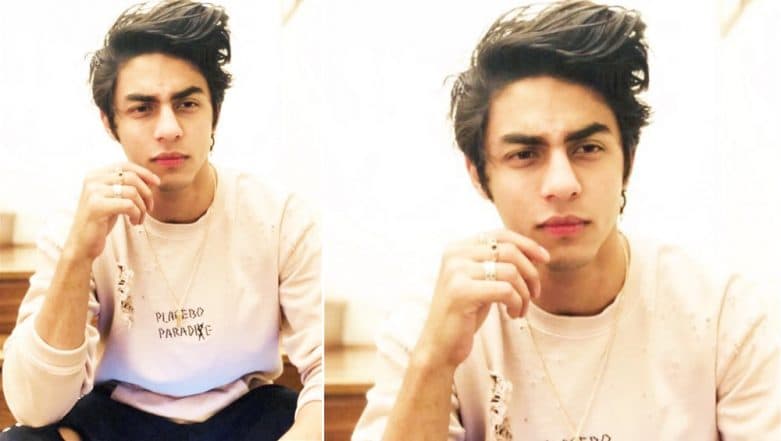 Is social media a boon or bane? As Shweta Bachchan Nanda said, it's a mixed bag. And our beloved celebrities often get to see both the sides of this coin. Shah Rukh Khan is probably the most followed Bollywood actor on Twitter and his Instagram fan following too matches his reputation. However, every good thing in this world comes with its repercussions and sometimes his kids have to bear the brunt of his star status. Like recently Aryan Khan was stunned to find his Facebook account hacked. After Shahid Kapoor and Kriti Sanon's Twitter accounts, Aryan is the latest celeb to join the list of stars who have had such bitter social media experiences in the past. Did You Know That Aryan Khan Rubbed Shoulders With The Likes Of Amitabh Bachchan and Jaya Bachchan in His Debut Bollywood Movie? Watch Video.
The 21-year-old student was quick to inform his 1 million followers on Instagram about this shocking news. He took to his Insta story to share the news with his followers and warm them against any message or request they might receive from his account. Accounts and handles getting hacked is no big thing nowadays but its frequency is quite worrisome. Sorry Girls but Aryan Khan Has No Plans of Becoming an Actor, Confirms Father Shah Rukh Khan.
The ones who believe if this hacking mania is strictly restricted to Bollywood, well, here's a classic example to prove you wrong. Modern Family star Sofia Vergara's account was also hacked previously. Her Instagram handle was seen saying, "Hello guys! I am giving away 1000 free iPhone X's and Apple watches on my Instagram stories right now!!! Claim before it's too late!" Of course, her account was flooded with different requests and we can only imagine her plight.
(With inputs from ANI))