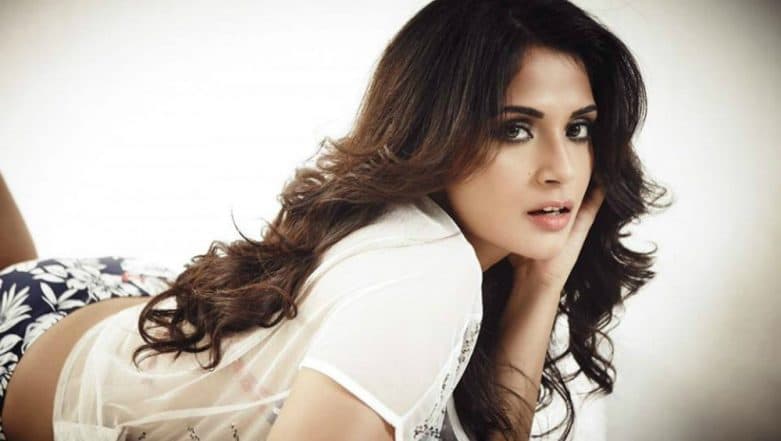 Richa Chadha, considered as one of the finest actresses of her generation, is busy making news with her upcoming film, Shakeela - Not a Porn Star. A biopic on the former actress, Shakeela, known for her softcore film, Richa Chadha plays the lead role, which is considered as one of her boldest characters to date. Now the actress has taken on a new role in her career. She is turning a producer for the first time! Richa Chadha as Shakeela Looks Very Convincing in the First Look Poster of the Biopic - See Pic
Well, not exactly the first time as Richa had earlier presented a friend's short film Khon Aali Chithi which was released by Large Short Films in 2017. The actress is now well on her way to becoming a full-fledged producer with the advent and launch of her own venture which she has individually launched. The venture will initially seek to produce features and innovative content and has already greenlit its first project. Richa Chadha wraps up Shoot for Biopic on Adult Film Actress Shakeela.
The first project that has been greenlit by her banner is by a close friend of Richa, Shuchi Talati who is a New York-based filmmaker. The story is a coming of age teenage love story.
Speaking about it, Richa said, "In today's day and age, actors are seriously moving towards producing content by themselves in a serious way. There are so many great examples we have of actors who are both successful in front of the screen but are also pioneering and championing content as producers, writers and directors. I was glad that Shuchi asked me to produce this feature for her as it has given me an opportunity too for the commencing my little venture." Calling an Adult Film Star a Porn Star is a Sign of Patriarchy: Richa Chadha.
We wish Richa all the very best for this new phase in her career, and hope she gives the quality to Bollywood cinema that it deserves with her films. (inputs from agency)