Today, October 8 being the last day of Durga Puja, it is celebrated as Vijayadashami or Bijoya Dashami. As its time to bid adieu to goddess Durga, women particularly from the Bengali community, celebrate Sindoor Khela in which married Bengali women apply sindoor on each other's foreheads. As per traditions, the more sindoor one has on their face, the longer married life you will have. Sindoor Khela 2019: From Durga Visarjan Puja and Devi Baran to Sindur Khela Utsav, Why This Bijoya Dashami Ritual Holds Immense Importance in the Bengali Community.
Bollywood actress Bipasha Basu too was seen celebrating this Bijoya Dashami ritual. In her latest pictures clicked by paparazzi, we see her smeared with Sindoor as she poses with husband Karan Singh Grover. Karan too has a bit of sindoor on his face.
As per the ritual, the women first apply vermilion to the Goddess on the feet and forehead and offer prayers. After which they apply sindur to each other on the forehead, face, cheeks and also shankha(white bangles) that is considered almost equivalent to mangalsutra. Subho Bijoya Dashami 2019 Pics: Aishwarya Rai Bachchan And Daughter Aaradhya Twin in White as They Offer Prayers at a Durga Puja Pandal.
Check Out Bipasha Basu's Pictures from Sindoor Khela Here: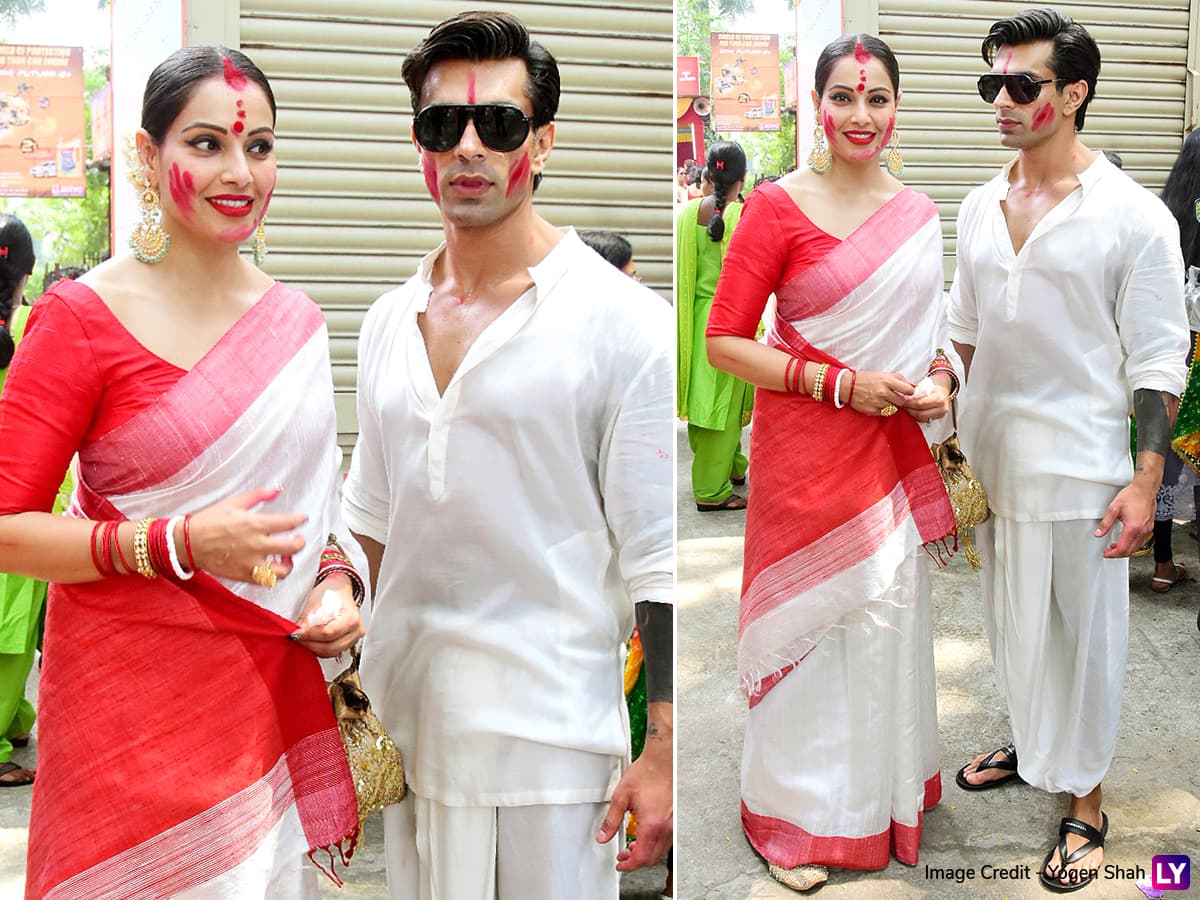 Here's Another Picture of Bipasha Basu and Karan Singh Grover from Sindoor Khela: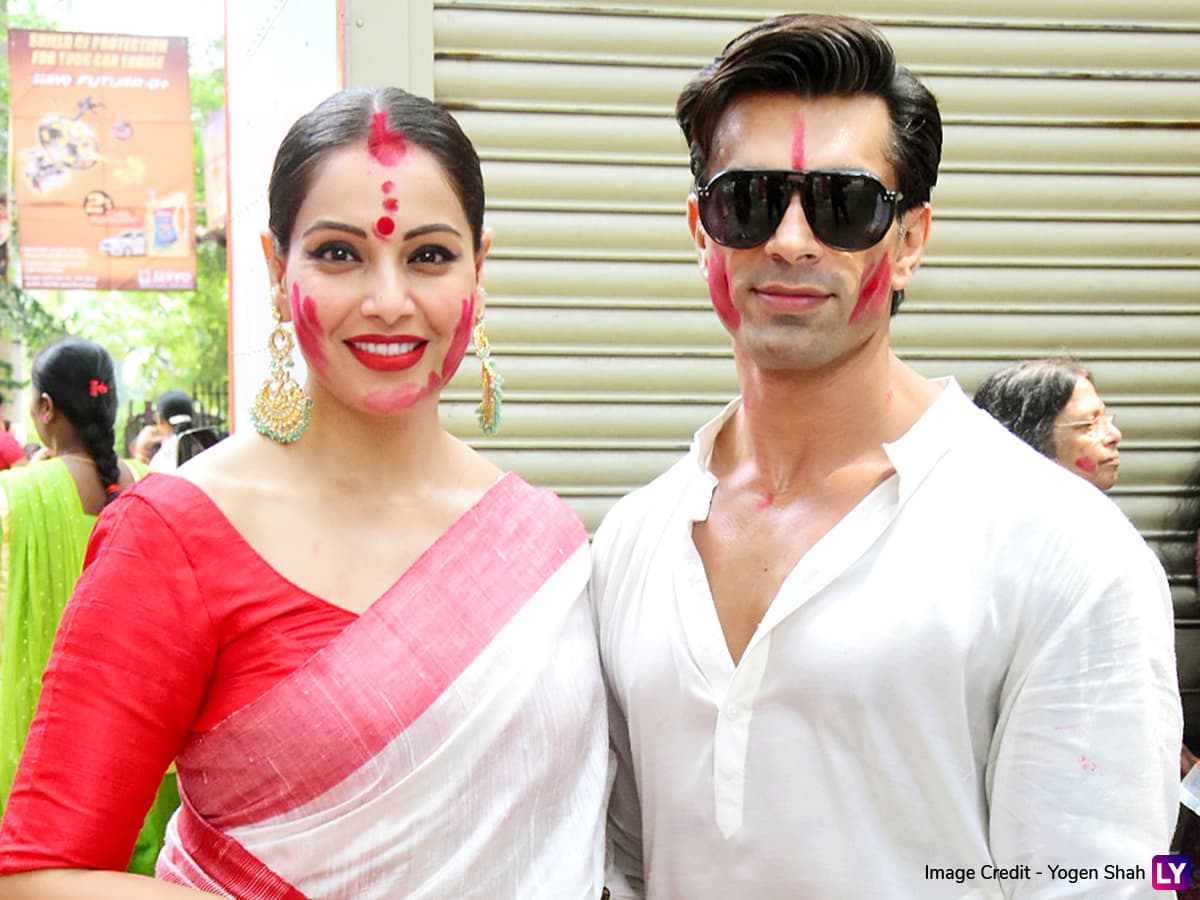 Earlier, the ritual was restricted to married women but now even unmarried women, widows can participate in the festivities. We are sure looking at the gorgeous Bipasha you'd also love to take part in this ritual.
(The above story first appeared on LatestLY on Oct 08, 2019 02:44 PM IST. For more news and updates on politics, world, sports, entertainment and lifestyle, log on to our website latestly.com).