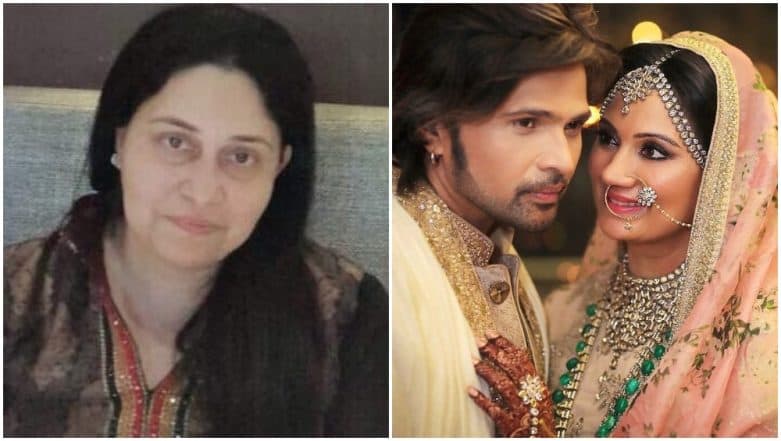 In a surprise news to all Bollywood fans, actor, singer and composer Himesh Reshammiya married television actress Sonia Kapoor in a private ceremony at his home. Sharing the first pictures of him with his bride on Instagram, Himesh captioned the pictures as 'Togetherness is bliss'. Later in a statement, he revealed, "I am really happy that Sonia and me have started this new journey, she is a lovely girl and I have loved her unconditionally and the same is with her."
Both are now on their honeymoon trip, but once they are back, Himesh and Sonia should do some thinking about their living quarters. if you are wondering what we are talking about, we are referring to Himesh's first wife. Himesh had been earlier married to Komal for 22 years, before they officially divorced last year.
Now, as per the online portal Spotboye.com, there is a slight complication in the matters when it comes to accommodation. Apparently, Himesh's current flat is just a floor below where his ex-wife Komal stays. While Himesh stays on the 35th floor, Komal lives on the 36th floor of the same apartment building. So will Himesh and Sonia look for a new flat to avoid awkward encounters?
However, if we go by Komal's earlier interview to a daily after her divorce, she doesn't blame Sonia for the separation. In fact, Komal had revealed that her son Swaym is also close to Sonia. She had said, "Himesh and I completely respect each other and are jointly going with this decision to part ways legally but mutual respect will always be there for us as I am a part of his family and will always be, and the same is with him towards my family. There are compatibility issues in our marriage but we respect each other immensely. Nobody else should be dragged into this matter and nobody else is responsible for this and the reason for our marriage not working is only and only compatibility. Sonia is not responsible for this at all and our son Swaym and our family loves Sonia just like a family member."
But now that Himesh and Sonia are married, we are not sure if the sentiments will remain the same.