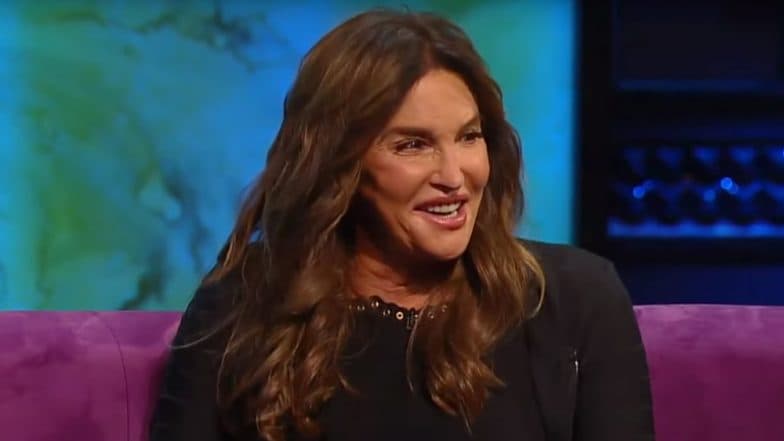 Caitlyn Jenner's life has been an inspiration. It is a known fact that Cailyn Jenner transitioned from being Bruce Jenner in 2015, which she is incredibly proud of. In the recent episode of Comedy Central's Roast Of Alec Baldwin, she also showed it the world that she can poke fun at her gender transition as well. She joked about her penis and said, "I didn't cut it off. I just retired it." She also spoke about how she "fathered" Kylie and Kendall Jenner while she was still Bruce Jenner. She bragged, "Let me remind you, it made Kylie Jenner, the youngest self-made billionaire in history. It made Kendall Jenner, the highest-paid model in the world." Caitlyn Jenner is Declared as the Winner of The #10YearChallenge by the Internet, View Pics of Her Amazing Transition.
She also further said: "I raised ten children. I'm coming up on 20 grandchildren. I didn't cut it off. I just retired it. It was done!"
Watch Video:
Earlier this year, Caitlyn didn't shy away from sharing her #10YearChallenge collage on her social media. From former Bruce Jenner to embracing herself as Caitlyn Jenner after a gender assignment surgery in the year 2015, her ten-year challenge photo showed a definite transition. Two documentaries encapsulated her journey of becoming a woman. In one of the documentaries, I Am Cait she said how her operation "was a success" and she feels "not only wonderful but liberated." She fulfilled her dream at the age of 68. Fans have praised her and called her inspirational. "Thank you for being yourself and not hiding in the shadows. You've made it easier for someone like me to do the same," and similar comments flooded her timeline.