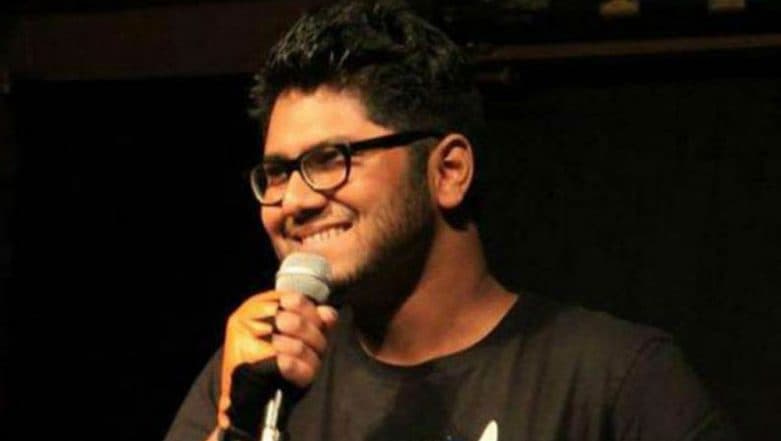 Comedian Utsav Chakraborty who has been discredited from every AIB video for his alleged involvement in sexual abuse as many women came to the fore to talk about their bitter experiences with him. This case is likely to gain more momentum as Tanushree Dutta's sexual harassment allegations against Nana Patekar is holding more grounds and drawing more reactions in the public domain. Utakarsh has been named and shamed on the internet as most started labelling him as a sexual predator!
He even released a statement claiming that he will give the right context to it in order to put things into perspective.  - if you can even remotely call it that - on his Twitter handle, where he has said that he hopes to give context to this "whole thing". But going by the barrage of tweets unleashed tonight, Utsav is going through multiple emotions for sure. From Asking Nudes and Sending D*ck Pic to Being Suicidal, Here is What Comedian Utsav's Twitter Rant is about. Here are the tweets that are as disturbing as they are shocking!
But now I know I have been the exact monster I've been trying to fight all my life. And I would like to do everything I can to make this better for everyone who has been hurt. Everything short of killing myself. And trust me, that has crossed my mind so often today.

— Utsav (@Wootsaw) October 4, 2018
To be honest, from all accounts, I've been a piece of shit. And I will try to do everything I can work past that. There was no excuse. I know inconsiderate and entitled. Even in this narrative, when this whole thing started, I kept looking at myself as the victim.

— Utsav (@Wootsaw) October 4, 2018
I would think that the world has shortchanged me. But my intentions were not to do that, I would think. I was just asking people out and being upfront in my head. But unfortunately it was all in my head. Not to the person it was happening to. To her it was real.

— Utsav (@Wootsaw) October 4, 2018
I tried to talk to Mahima (@agirlofherwords) & sort it out way back in 2016. She would have none of it and why would she? She has never known me in real life, and even if she did - how is that for a respite? Even if my intention wasn't to make her feel shitty the truth is, I did.

— Utsav (@Wootsaw) October 4, 2018
As for 'sending' unsolicited pictures of *my* genitals, I don't think I've ever done that. I would only send if that person asked for the said picture. And even then I would make sure that said person has sent me something of equal parity first.

— Utsav (@Wootsaw) October 4, 2018
Earlier in his statement, Utsav had maintained that he will fight back. He wrote, "I don't know what to say here and fight back (or even if I should). Literally everyone I know has turned against me and I don't blame them for that. But the whole thing is far more complicated than that appears. I am not discrediting anyone. It is not my place to. But this whole thing needs a lot of patience. And an incredible amount of context. Which I will give. Hopefully sooner than later. (sic)"