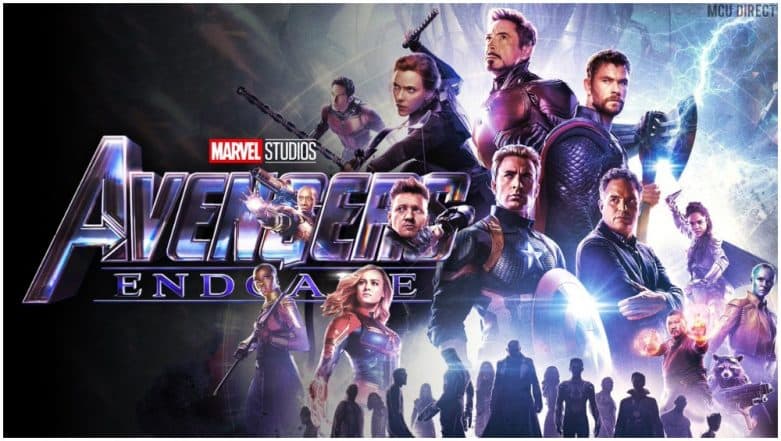 Here comes some big news for all Marvel, superhero and most importantly Avengers fans. The advance booking for Avengers: Endgame is open and you can pre-book your tickets before they are sold out. Online ticket app, Book My Show notified its viewers about the happy news but there's a slight glitch or should we say an error. Currently, Mumbai residents are facing a technical problem where they can't buy a ticket in their favourite or nearest multiplex. Only certain multiplexes have opened their slots and are willing to sell the tickets. Others multiplex partners are facing an error on their end and this could be due to heavy demand on their sites. Avengers Endgame New Clip: Iron Man Flicks off Ant-Man Like a Bug and We Are in Splits – Watch Video.
The advance booking for this epic saga opened a month in advance in Hollywood and pre-tickets sales have already shattered the records of previous Star Wars movies and Infinity War. Trade analysts are predicting some earth-shattering business for this movie and we totally second them. The sequel to Infinity War will end a glorious chapter for Marvel and it would difficult to read it for one last time. Avengers EndGame: Robert Downey Jr the Only Marvel Star to Get the Full Script, Reveal Russo Brothers, and We Are Hardly Surprised by That!
Avengers: Endgame is loaded with multiple fan theories and some even suggest how Ant-Man will help beat Thanos. While some are too far-fetched, others seem like a plausible option. With barely a week for its release, let's start the countdown for one of the most awaited movies in the history of filmmaking.