The first trailer of the aggressively anticipated and monumentally hyped film Avengers 4 released today. We should start addressing the movie by its original title now, which has been revealed to be Avengers: Endgame. The trailer reveals more than just that. For instance, after missing from one entire epic movie, Clint Barton (Jeremy Renner) is back but with a twist. He is no longer Hawkeye but has taken up an entirely new superhero persona. What now? In case you do not know about that, read on. In case you do, hit us up at @latestly on Twitter and let's discuss the shiz out of this one.
So, this isn't news exactly as leaked set pictures showed us Clint in a costume that we have not seen him in previous movies. This led to the wild fan theory about Ronin. The official trailer confirms it. In the Marvel comics, Ronin was the second superhero persona of Clint Barton after Hawkeye. The man took up the alter-ego after a traumatic experience he suffered at the hands of Scarlet Witch. In Avengers: Endgame, we can guess that the traumatic experience in this movie's timeline could be that his wife and children also disintegrated into ash at the end of Infinity War.
Fans are just happy to see Clint return to the franchise. Marvel Studios had received more than enough flak when he went missing from Avengers: Infinity War. Reacting to it, Joe Russo had said, "Listen, we did not forget the twice-nominated Jeremy Renner from Infinity War,"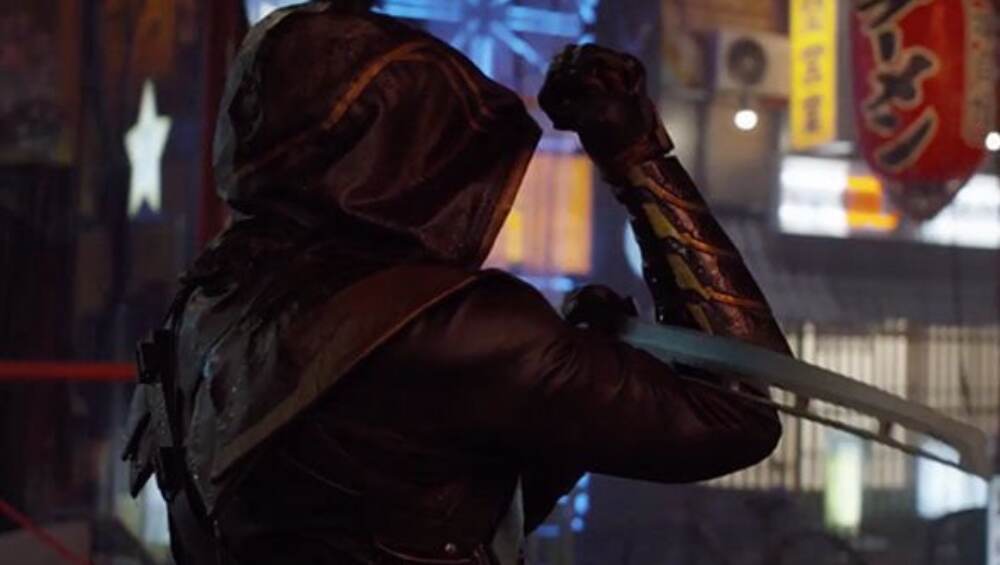 He added, "We have two movies that we're working with, Avengers 3 and Avengers 4. That's a lot of story real estate. I think last week we released 22 character posters. There's only so many people that you can put in one film. And we have a really interesting story cooked up for Hawkeye. But I would say that patience is a virtue, and it's a long play, not a short play."
In the new trailer, we see Hawkeye, sorry, Ronin has ditched the bow and arrows but is now fighting crime with a katana at his disposal. Black Widow is quite surprised to see her BFF like that. Can't wait to see what's in store for us.