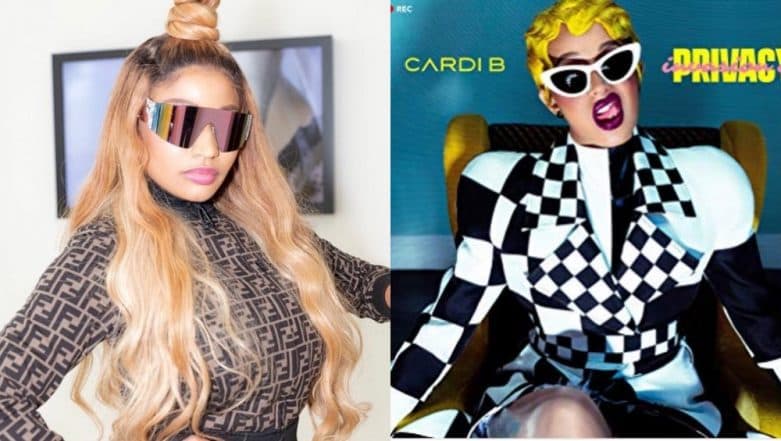 Cardi B and Nicki Minaj's beef continues even to this day. Well, considering how they had quite a public fight with a lot of physical abuse too, their story goes go down the history of feuds in the music industry. But will they ever make peace and come together for a collaboration? Well, we are quite unsure but Cardi does have an answer that insinuates volumes of whether it's a 'yay' or a 'nay'.
At Coachella 2019, the rapper was cornered by Variety and asked to comment on whether she would ever think about performing with Nicki Minaj. To this, Cardi did let out a nervous giggle and was rather tongue-tied. She just went away with giggles plastered on her face, clearly unsure of how to say 'no'. Actions speak louder than words and clearly, Cardi is in no mood to collaborate with Minaj. Cardi did kick off her career as a big competition to Nicki and things went kind of out of hand as their frenemy status turned into hardcore enemies. In some of their songs, both Nicki and Cardi even mentioned each other, obviously, taking digs at each other.
View this post on Instagram
While Cardi is not accepting of Nicki, she maintained a good stance by not shaming her competition at the red carpet. Don't know about Nicki but Cardi sure shared the Coachella stage with Selena Gomez and DJ Snake by performing Taki Taki for everyone. We will see her make her movies debut alongside Jennifer Lopez, Julia Stiles, Lili Reinhart and others in Hustlers. Nicki, on the other hand, is on a world tour.