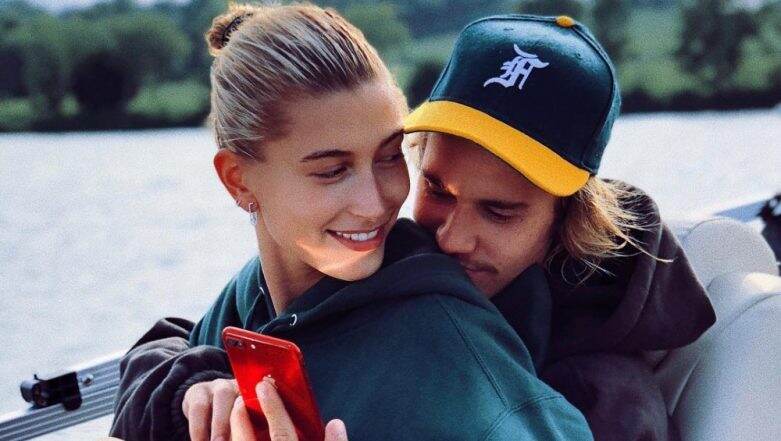 Hailey Baldwin Bieber had quite a lot to admit to at the Carpool Karaoke session with Kendall Jenner. the two ladies made many revelations including the one with Hailey stating she snoops on husband Justin Bieber's phone!
At the Carpool Karaoke rapid fire, Kendall Jenner took the seat next to Hailey and took the lie detector test. One of the questions asked was if she ever snooped on her husband, Justin Bieber's cell phone. To this, Hailey didn't lie and said, "Yes, I have", which was true after all! Interestingly though, later when Jenner asked Hailey if her beau finds her "cool", her answer was a confident "of course!" but it fired back as a lie! Later she made up for it by stating that "I promise you he does."
View this post on Instagram
During the carpool session, a lot of surprises came Hailey's way including Miley Cyrus and Kendall Jenner. As Miley took over the seat next to her to give the cameras some internal gossip. It worked as Hailey opened up about being bullied by Miley on the sets On the same, Hailey quoted, "She would try to play with us, like me and Alaia, and then we would lock her out of the room and be evil."
In her defence, Cyrus joked about how she prepared Hailey for the spotlight by stating, "I had to. It made you who you are, you know? It made you stronger," she dished. "Now you can always take like … the trolls and s–t. 'Cause I was such a troll." Quite an interesting episode, we'd say!