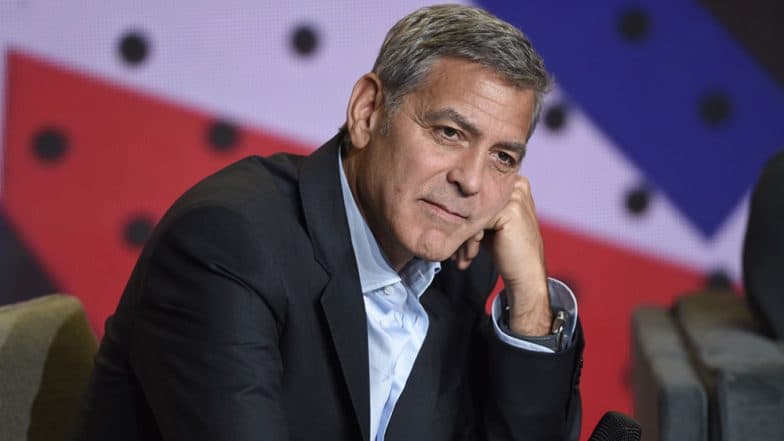 It's the year 2019. Hardly. How do we acknowledge that we are in a new era, when so many parts of the world continue to dwell in the medieval period with their laws. Brunei, a small nation in Southeast Asia, stirred a new global controversy as it passed a law that allows gays in the country to be stoned to death. The action has generated criticism from all corners. Foreign media and international celebs have slammed the new law. But making the best case seems to be George Clooney. The actor has called for a  boycott of all the hotels, worldwide, with their links to Brunei.
George wrote an opinion piece for Deadline. He criticised Brunei for passing the law that will allow the gays (and adulterers) to be stoned or whipped to death, with effect from April 3. " In the onslaught of news where we see the world backsliding into authoritarianism this stands alone," the actor wrote.
George revealed that the Brunei Investment Agency has investments in nine hotels - three in the UK, two in the US, two in France and two in Italy. They include the Beverly Hills Hotel and the Bel-Air in Los Angeles, the Dorchester in London and Le Meurice in Paris. "That's Got to Stop", Says George Clooney as Grey's Anatomy Replaces His TV Show ER as the Longest Running Medical Drama.
"Brunei must immediately halt its plans to implement these vicious punishments, and revise its Penal Code in compliance with its human rights obligations. The international community must urgently condemn Brunei's move to put these cruel penalties into practice," Rachel Chhoa-Howard, Brunei Researcher at Amnesty International,  has said in a statement. It is marvellous to see a Hollywood biggie like George Clooney actually take a stand, that too so strongly, on a matter so serious. Something that has the potential to draw flak for him. He might have hung his cape as Batman, but he's still a superhero.