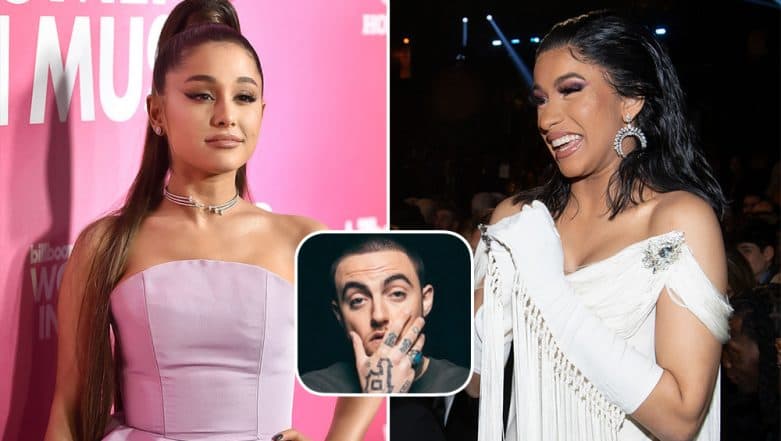 Grammy Awards 2019 just took place and the it was one eventful night for the Hollywood celebs. The musical night saw some milestone moments like Lady Gaga's win and Michelle Obama's speech and also Miley Cyrus and Shawn Mendes collab. However, what the fans were most thrilled about was Ariana Grande's first Grammy win. Despite, her fall-out with the producers of Grammy, she won this trophy for 'Sweetener' song. However, the girl is not quite happy and the reason is Cardi B's win over her late, ex-boyfriend, Mac Miller, in the same category. Ariana Grande Says 'F*CK' as She Wins Trophy For 'Sweetener' at Grammy Awards 2019 Despite Fallout With Producers.
Cardi B won a trophy for her "Invasion of privacy" number under the 'best rap album' category. For the same category, late rapper and Ariana's former lover was nominated for but could not make it till the trophy. However, on knowing this, she started tweeting things like 'f*ck', 'trash' and 'literal bullshit'.
However, when someone pointed out that it was incorrect of her to to throw shade on Cardi B, she clarified and deleted those previous tweets. She wrote, "nothing to do w her. good for her. i promise. i'm sorry," "She's not at all and that's not what i meant and u know that."
Ariana's Tweets: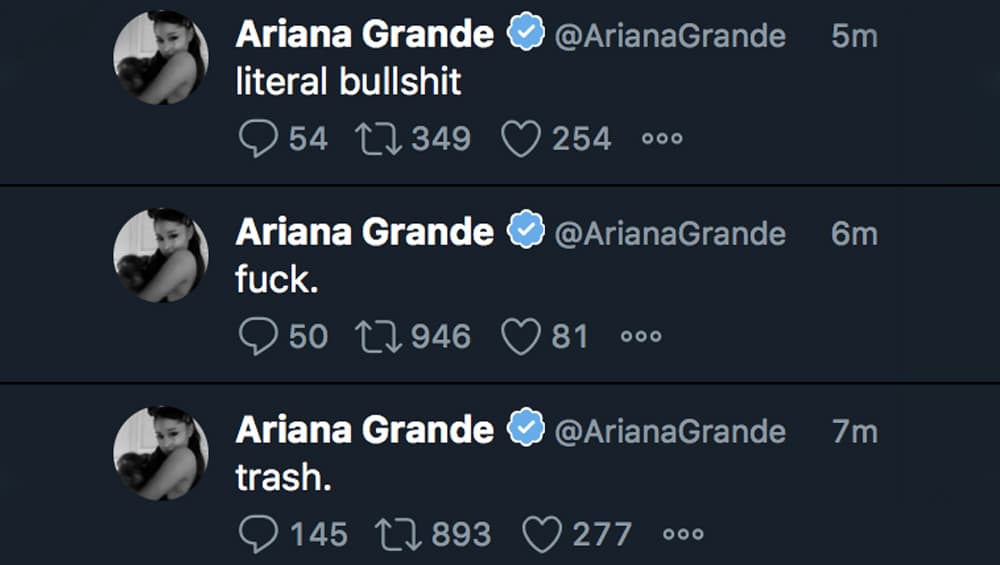 And Her Clarification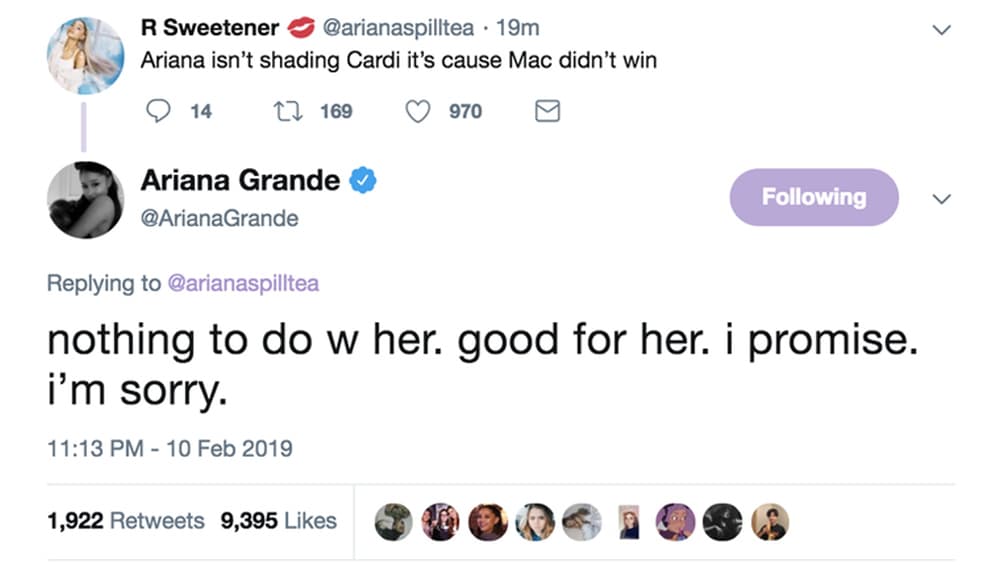 Mac Miller's mother was present at the award ceremony as this was the last chance of the late rapper to get his Grammy for his song, "Swimming." However, as Cardi B took away the honor, Ariana lost her cool for Mac Miller. However, as she said, she does not have anything against Cardi B but was just upset over her ex-lover's Grammy miss. And now, her fans would like to believe her! Well, time for her fans to say: Thank You, Next!