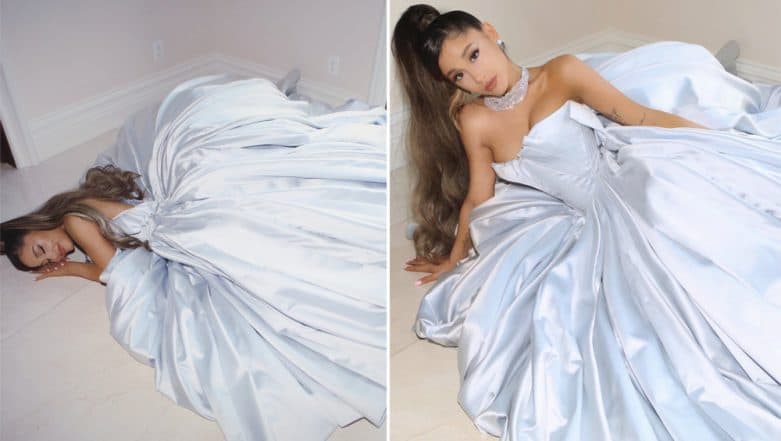 Grammy Awards 2019 just happened with great shimmer and honour. The award ceremony saw who's who from the entertainment industry in the west. Guests like Lady Gaga, Michelle Obama, Cardi B, the BTS band, A R Rahman, Miley Cyrus, Shawn Mendes, Kylie Jenner and others were snapped here in their cheerful selves. However, who was missing was the "Thank You, Next" singer Ariana Grande. She reportedly had a fallout with the producers of the ceremony. But to her surprise, she actually won her first Grammy award under Best pop vocal album category, for her song 'Sweetner'! Her reaction to it is 'priceless'! Grammy Awards 2019 Full Winners' List: Lady Gaga, Bradley Cooper, Pharrell Williams and More; Names of Artists and Albums That Won The Music Honours.
In a series of tweet, she expressed her astonishment and gratitude for winning the award. After the official Twitter account of the awards tagged her and congratulated her about the big win, all she could say was "F*ck"!
She further wrote, "i know i'm not there tonight (trust, i tried and still truly wished it had worked out tbh) and i know i said i try not to put too much weight into these things .... but f*ck .......  this is wild and beautiful. thank you so much."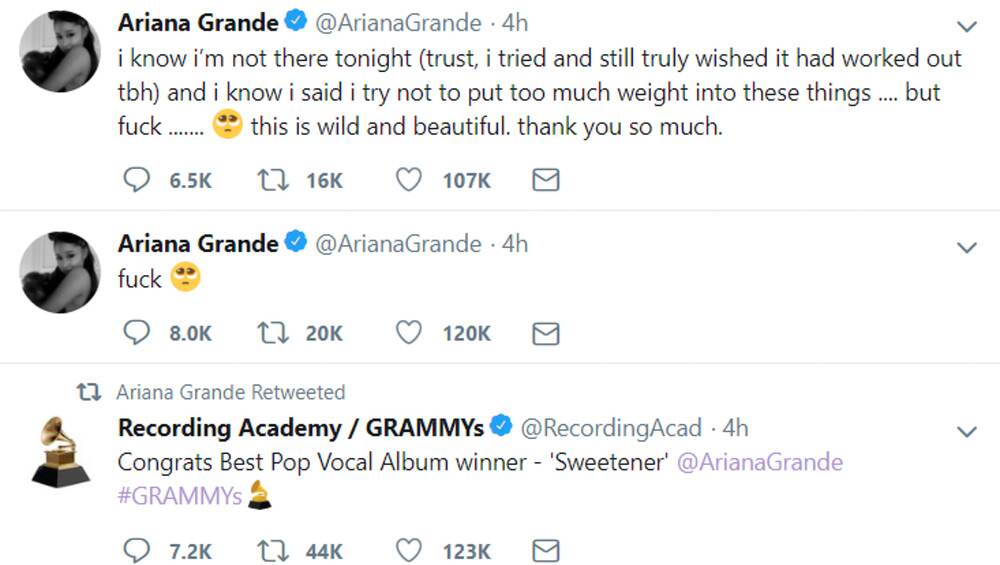 Well, we can totally imagine the bewilderment that she must be experiencing right now with this sudden rush of happiness. She definitely must have not expected this from the people, she just had fight with and had to ditch the ceremony on purpose.
Grammy Awards producer Ken Ehrlich had told the media that Ariana "felt it was too late for her to pull something together." However, through a tweet, she replied to him saying, "I can pull together a performance over night and you know that, Ken. It was when my creativity & self expression was stifled by you, that I decided not to attend. I hope the show is exactly what you want it to be and more." Despite this rather stern and startling banter between the two, they have honored Ariana with the award and now, her fans can give a sigh of relief!