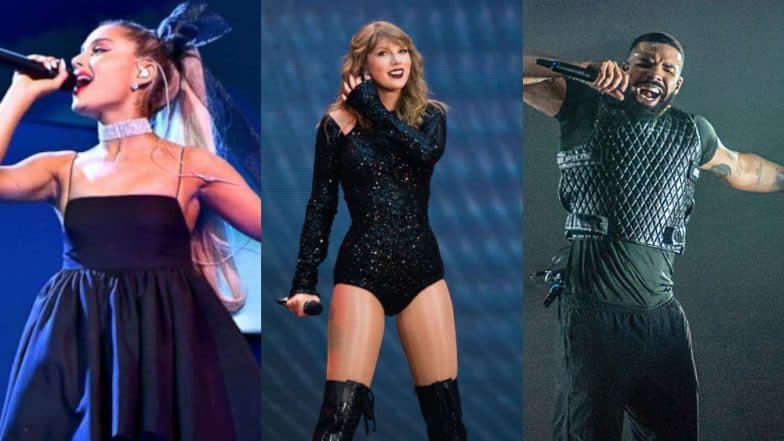 Unless you were living under a rock, you must have come to know by now that two music queens - Ariana Grande and Taylor Swift - will not be attending the Grammys 2019, this year. They join the league of famous singers who have turned down the offer to either perform or attend the most significant musical night of the year. Drake, Childish Gambino and Kendrick Lamar will not be performing at the event despite being invited. While Taylor's reason to not attend the show is simple, the same can't be said about the rest of the singers. The lack of attendance by the rest of the singers can be seen as a sign of protest. Grammy Awards 2019: Lady Gaga, Miley Cyrus, Ricky Martin and Everyone Else Who Is Performing and Presenting.
Talking about Taylor first, the singer is busy shooting for her upcoming film, Cats. And this is the reason she has bow out of attending Grammys. But we wonder if this is the real reason. Because surely one can take a day off to attend, what only could be called as the most looked-forward-to musical awards show in the world.
Ariana's reasons are much more profound. They reportedly got into a spat, individually, with Grammys showrunner Ken Ehrlich. Due to creative differences with the production team, Ariana bowed out of the event. But producer Ken said that she could not pull something together for the event hence she backed off. This infuriated Ariana, and she lashed out at him in an open Twitter thread.
mhmmm here it is ! "too late for her to pull something together......" pic.twitter.com/YwuBOUkZjr

— Ariana Grande (@ArianaGrande) February 7, 2019
Drake, Kendrick and Childish Gambino have even more serious problems with the Grammys. Ken himself has given almost a racial subtext to it. In an interview with the New York Times, Ken said that he offered slots to the three artists and they declined. The publication did not get a response from the reps of the three. The fact of the matter is, we continue to have a problem in the hip-hop world," Ken said, adding, "When they don't take home the big prize, the regard of the academy, and what the Grammys represent, continues to be less meaningful to the hip-hop community, which is sad."
This won't be the first time hip-hop artists have refused to attend the Grammys. And this won't be the first time they have been at the receiving end of such criticism for doing so. Back in 1989, several popular rap artists like Fresh Prince, boycotted the ceremony after it was brought to their attention that the Best Rap Performance category wouldn't be a part of the telecast. Let us see if and what reasoning Drake, Kendrick and Childish Gambino come out with.