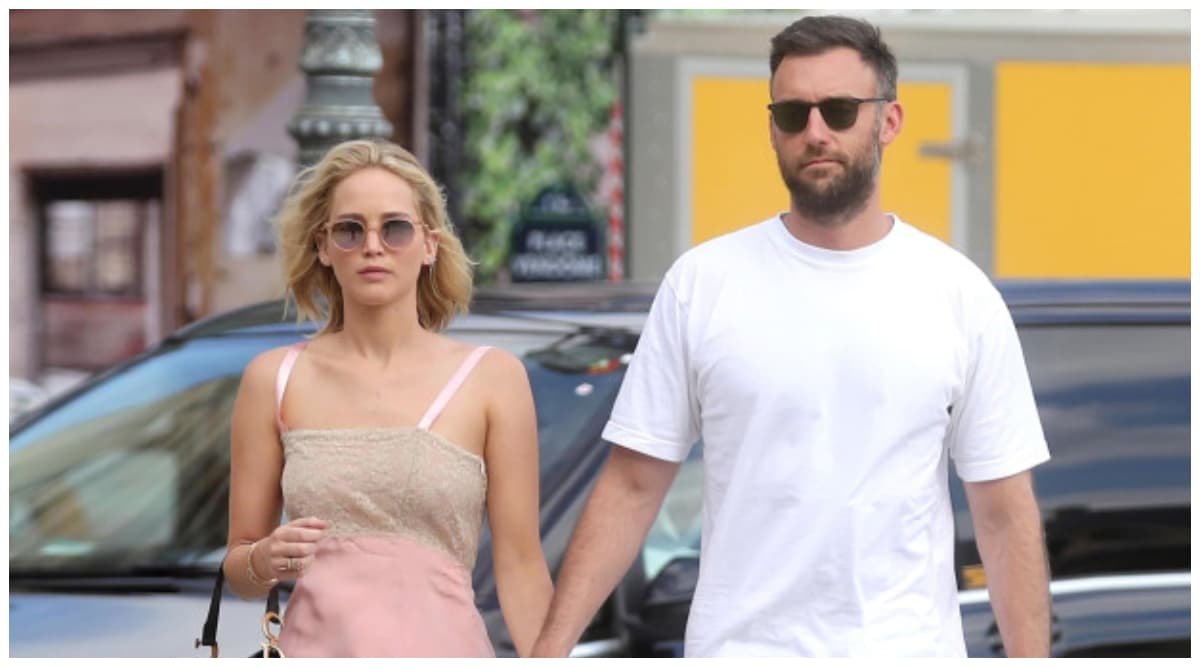 Jennifer Lawrence tied the knot with Cooke Maroney in a lavish but private wedding ceremony on October 20. The couple has been dating since June 2018, as per reports. 34-years-old Cooke is a art gallerist, and certainly he has the greatest art of all time attached to his name now.  The coupled revealed that they are engaged in February 2019. Back in June 2019, Jennifer, 29-years-old, had dropped the hints about a wedding. She had said, "I definitely wasn't at a place where I was like, 'I'm ready to get married.' I just met Cooke and I wanted to marry him." For now, just like her millions of fans, we are eagerly waiting for pictures to surface online. Expect the pictures to pop up on the next issue of People's magazine, much like how Nick Jonas and Priyanka Chopra's did. Jennifer Lawrence Ties the Knot With Cooke Maroney in Star-Studded Ceremony.
For now, to satiate your cravings about celebrity news, we have some information on the wedding. Minute details of the wedding have been made their way online and to the tabloids, despite strict security and privacy at the wedding. So, in case you wanted to know where Jennifer got married and wearing what...read on.
Haunted Wedding Venue?
The coupled tied the knot in Belcourt Of Newport castle located in Rhode Island. The venue has a spooky history of unexplained things happening. It is also a popular tourist spot offering ghost and murder mystery tours. As per a report by DailyMail, the house was infamous for its spooky energies.
The Starry Guest List
We all know what a big is Jennifer Lawrence of the Kardashians. So, of course, this is no surprise that Mother Kardashian, Kris Jenner, showed up. Amongst the 150 guests,  were included Sienna Miller, Adele, Amy Schumer, Cameron Diaz and Emma Stone. Reports suggest that the guests were asked not to click pictures or take videos at the wedding.
What Did the Bride Wear?
As per reports, Jennifer wore a pretty Dior dress. Dior is Jennifer's favourite designer, so, obviously. Duh!
The Food
As per reports, for starters there were  sweet potato flat cakes, Brussel sprouts with cured egg yolk, smoked pork belly with pickled apple and salt cod beignet. For the main course, there were roasted fish or beef with forager's sauce. For desserts there were, fire-baked sourdough bread pudding with chocolate, salted caramel and fresh apple and cauldron fritters with bourbon cream and cinnamon sugar, as per a report by TMZ.
We wish the couple a very happy married life. We would love to see some pictures from this starry wedding. And maybe a few from their honeymoon.