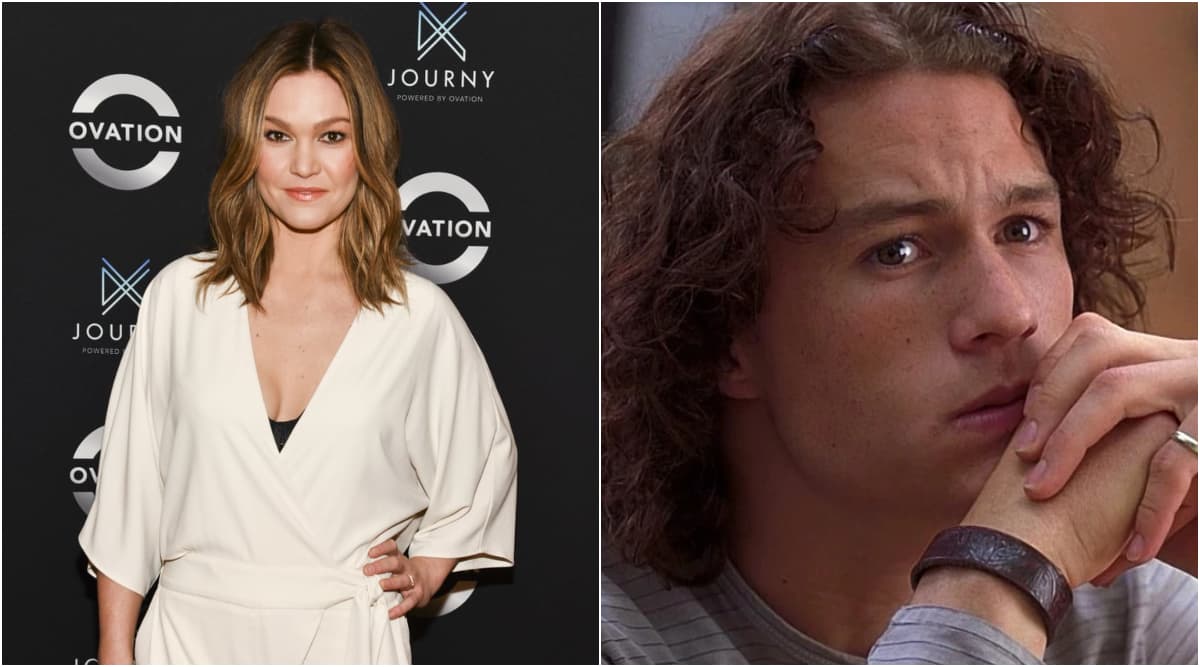 While Heath Ledger is often remembered for his brilliant performance as the deadliest villain in comic book history in Dark Knight, prior to that, the actor was also seen in a popular rom-com, 10 Things I Hate About You that starred Julia Stiles opposite him. The film became popular among teens and who can forget Ledger's cute grin in that film? Recently, as the 38-year-old actress appeared on an episode of Watch What Happens Live with Andy Cohen, a caller asked her about a scene with Heath Ledger in the 1999 movie where he sang the classic "Can't Take My Eyes Off of You" in one of the most iconic scenes from the film. Heath Ledger Death Anniversary: Here's A Throwback To The Talented Actor's Posthumous Oscar Win [Watch Video].
The actress spoke about how they shot the famed scene and even went on to say that it was her "favourite" day of filming. "My favorite memory of that day? The whole day he was just phenomenal, I mean, running up and down those stadium steps," she recalled about Heath. "Nobody knew that he had this amazing voice, and he just went full out and I got to watch it."
We certainly can imagine what fun it must have been on the sets given that it was a delight to watch on-screen. In the said scene, Heath's character is seen trying to woo Julia's character by singing and performing to the classic song on the bleechers. While it was earlier believed that it was Stiles who suggested Ledger to sing the song, the actress clarified on Cohen's show that she didn't.
Check Out the Scene Featuring Heath Ledger Here:
We bet this is your favourite scene from the film too and it is amazing how comfortable Ledger was singing the tune. The talented actor was later seen in some incredible films such as Brokeback Mountain among others before his untimely death.