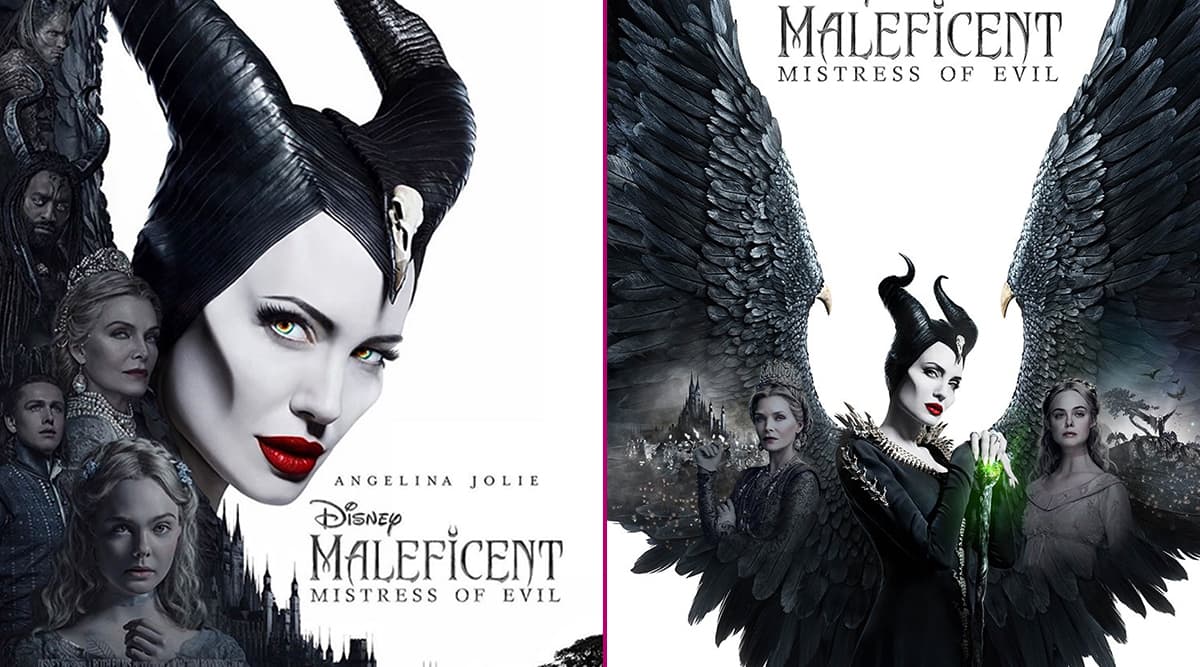 Joachim Rønning directorial Maleficent: Mistress of Evil, starring Angelina Jolie in the lead, heads for an October 18 release in India. The Walt Disney film is a sequel to the 2014 hit movie Maleficent, marking the return of Jolie in the titular anti-heroine role. What's the big catch for the Indian Audience is Aishwarya Rai Bachchan, who lends her voice to Angelina Jolie's character in the Hindi version. Couldn't have been a better casting, we must say. In the India, Maleficent: Mistress of Evil clashes with two Hollywood outings: Zombieland: Double Tap and Downton Abbey. It also clashes with a solo Bollywood release on the same day Saif Ali Khan's Laal Kaptaan. 'Maleficent: Mistress of Evil' Star Angelina Jolie Learned How to Be 'Goofy' from Co-Star Elle Fanning.
Just before you look to catch this Angelina Jolie movie in the cinema near you, Here is everything you need to know about Maleficent Mistress of Evil. Yo or Hell No? Aishwarya Rai Bachchan's Semi Formal Avatar for Maleficent: Mistress of Evil Press Conference
Story
The 2014 blockbuster Maleficent is a story of Sleeping Beauty from the antagonist perspective. The sequel follows Maleficent and her goddaughter Aurora as it begins to question the complex family ties that bind them as they are pulled in different directions by impending nuptials, unexpected allies, and dark new forces at play.
Cast
The film stars Angelina Jolie as Maleficent. It also stars Elle Fanning, Michelle Pfeiffer, Chiwetel Ejiofor, Sam Riley, Ed Skrein, Imelda Staunton, Juno Temple and Lesley Manville among others.
Trailer
Here is the Official Trailer of Maleficent 2 Mistress of Evil:
Here is the Hindi Trailer of Maleficent Mistress of Evil:
Budget
Maleficent 2 is made on a budget of $180 million budget. The film needs to cross the $300 million mark at the worldwide box-office to be a hit.
Box-Office Prediction
The 2014 film Maleficent did a tremendous life-time box-office business raking $758.5 million worldwide. Its sequel is expected to earn on the same scale. especially in India with Aishwarya Rai Bachchan roped in to lend voice for the titular role. LatestLY predicts Maleficent 2 opening weekend box-office business to be somewhere around Rs 8-10 crore.
Movie Review
The review of Maleficent Mistress of Evil is not out yet. Latestly will upload the review of the film soon.