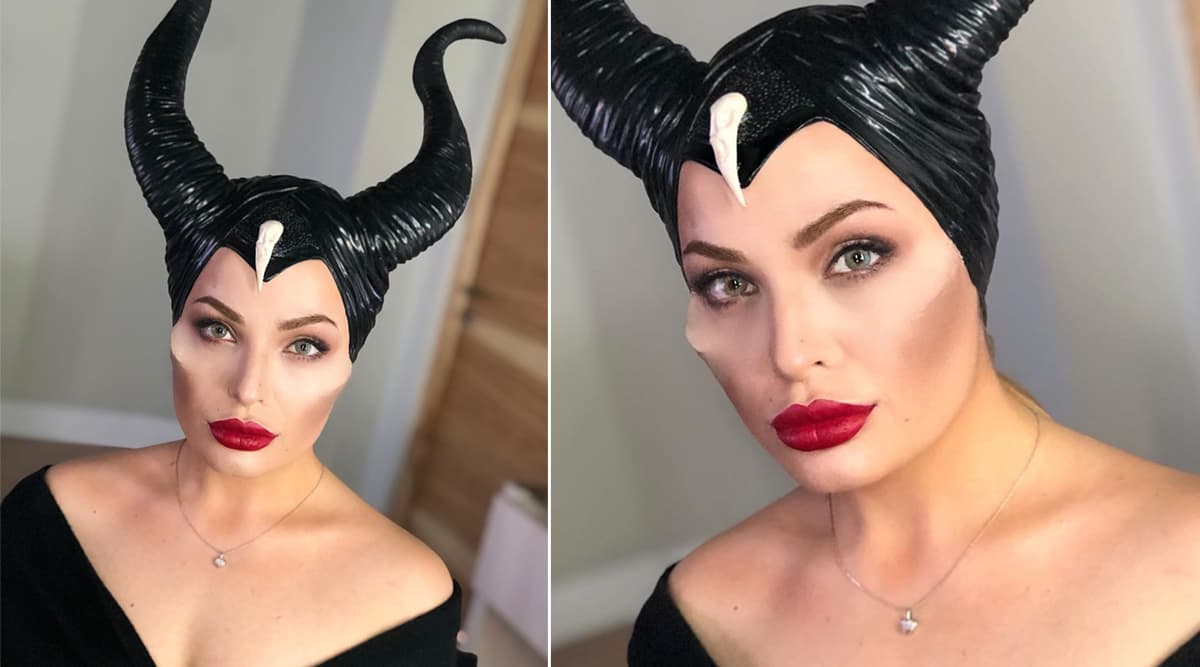 As Disney's Maleficent sequel having Angelina Jolie reprising the title role, hits theatres today, people are already preparing for the Halloween magnificent costume from the live-action reprise of a Disney animated classic. We cannot even begin to describe the kind of justice, Angelina Jolie has done to the Maleficent costume. It is, in fact, impossible to even imagine somebody else portraying the Mistress of Evil. But since it is Halloween and everything is allowed, let's try out Maleficent Halloween costume, shall we? Maleficent 2 - Mistress of Evil Movie: Review, Story, Cast, Trailer, Budget, Box Office Prediction of Angelina Jolie Starrer. 
First of all, it is important to understand that there are two ways of doing such a spectacular Halloween costume. One you can buy all the pieces and just get makeup done from the salon, or do everything on your own from scratch. Well, you can also do a mix and match of both. Whatever you are opting for must know that a lot of it has to do with achieving the facial definition and the horns to get the look. There is equal work in terms of makeup, costume and accessories. Let's discuss in detail:
Maleficent Headgear: The horned-headgear that Angelina Jolie is seen wearing in the movie can be made at home but you can also easily get it online. However, you must make sure that if you are making it, the crown remains light-weight so that your neck and spine don't come under pressure by wearing that.
Here's How to Make DIY Maleficent Horns At Home For Halloween:
Maleficent Make-Up: Keep in mind that you need to achieve extremely pale skin and super-defined cheekbones. With the jawline that Angelina Jolie owns, she makes the makeup look sexiest. However, you can also take help of prosthetics if required. You have to let your lips do all the talking in bright red and also tame your eyebrows to get the perfect curve.
Here's How to Do DIY Maleficent Makeup (Watch Maleficent Makeup Tutorial Video):
Maleficent Costume: You have to choose, the darkest of all blacks costume for this. Although, you can really modify it by making it more sexy with a plunging neckline or a short dress, if you want to stick to exactly what Maleficent is seen wearing you have to get it tailor-made or here's a DIY help video:
Here's How to Make DIY Maleficent Costume (Watch Tutorial Video):
Here's How To DIY The Whole Maleficent Costume- Angelina Jolie (Watch Video):
Well, the beautiful Angelina Jolie looks like the sexiest evil mistress we aspire to be one day.  However, this also reminds us of someone who really tried to change her body to look like the scary version of the beauty. Angelina Jolie's lookalike Sahar Tabar who has been recently arrested for blasphemy. The Instagram star rose to prominence when she shocked people with her unnatural look, saying it was all plastic surgery to look like Angelina Jolie.