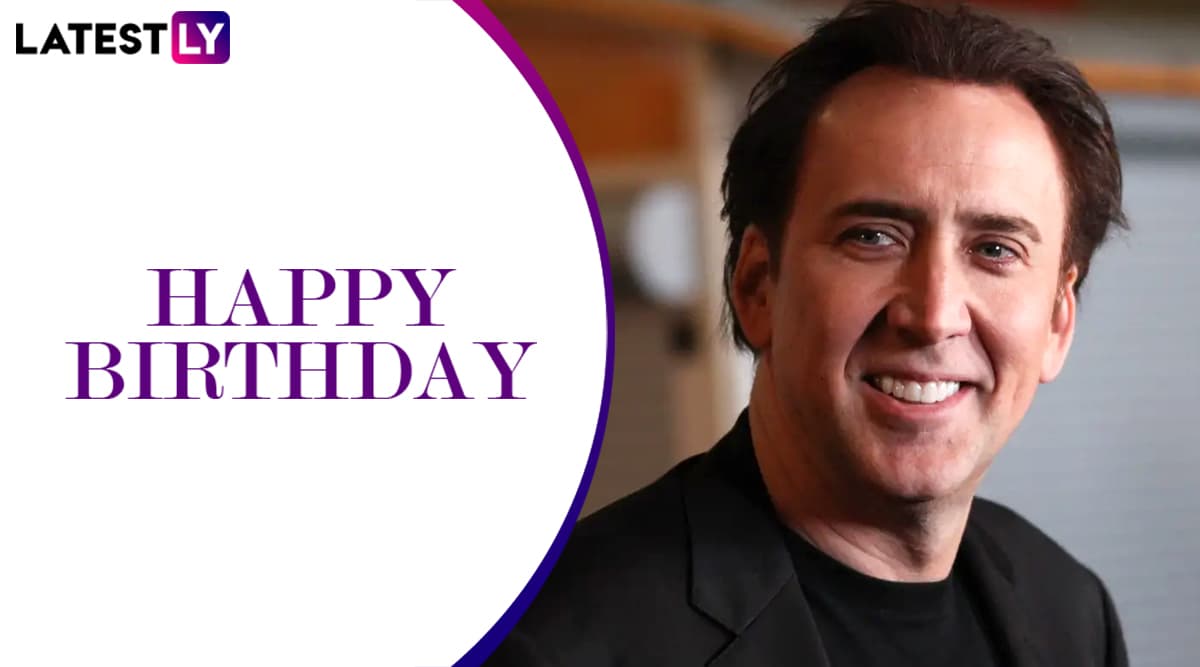 Nicolas Cage has had a brilliant Hollywood career and has some of the biggest films to his name. Cage's career has spanned almost four decades and the diversity of his roles is simply amazing given that he's tried everything from romance to action. The actor has also been a social media favourite when it comes to memes and his OTT act in a few films almost became iconic internet content. Many may also remember one of Andy Samberg's recurring SNL set was 'Get in the Cage' where the actor performed an impression of the actor. One of the episodes, Nicolas Cage himself also appeared alongside Samberg. Such is the popularity of Cage. Nicolas Cage in Talks to Star as Himself in 'The Unbearable Weight of Massive Talent'.
As the actor celebrates his birthday on January 7 and turns 56, we look at some of his most iconic roles in films so far. We bet the likes of Con Air, National Treasure and Gone In 60 Seconds are on your mind. Not just these, Cage also starred in superhero black comedy, Kick-Ass which was loved by everyone. On this special day, here's looking at some of his best performances.
1.Gone in 60 Seconds
This one's an amazing action flick starring Nicolas Cage in lead. The film is full of car chases and amazing action sequences. Cage plays a retired car thief pulled out of retirement for one last, huge heist in this film. It also stars Robert Duvall, Vinnie Jones, Giovanni Ribisi and Angelina Jolie in lead roles.
2. Con Air
Con Air is a classic and it's probably one of those films that you can watch everytime it's playing on the Television. It never ceases to get boring does it? The film stars Cage in the role of a wrongly convicted prisoner who is going to be released when his plane is hijacked by other criminals. It has a Die Hard feel to it and Cage totally owns his role in the film.
3. Moonstruck
This is one of the crucial films of Cage's career. The film received a massively positive response from the critics as well as audiences. It's shocking how Cage didn't even receive an award nomination whereas his co-stars from the film, Cher and Olympia Dukakis won Oscars.
4. Kick-Ass
The film was a spoof of superhero films and starred Cage as Big Daddy, the "real-life" Batman-like superhero raising his daughter and seeking revenge on his rival. This is one of Cage's best performance from recent times. Even though the violence is completely OTT in this film, the hilarious script and amazing performances keep you hooked. Nicolas Cage, Alex Wolff Team Up to Star in a Truffle Hunter Movie 'Pig'.
These are some of our favourite Nicolas Cage roles. We would love to know your favourite performances by the actor too. As for his upcoming films, we hear the actor is all set to star in a meta drama in which he would play one of the most iconic characters in Hollywood: Nicolas Cage himself.We can't wait to hear more details about this project soon!