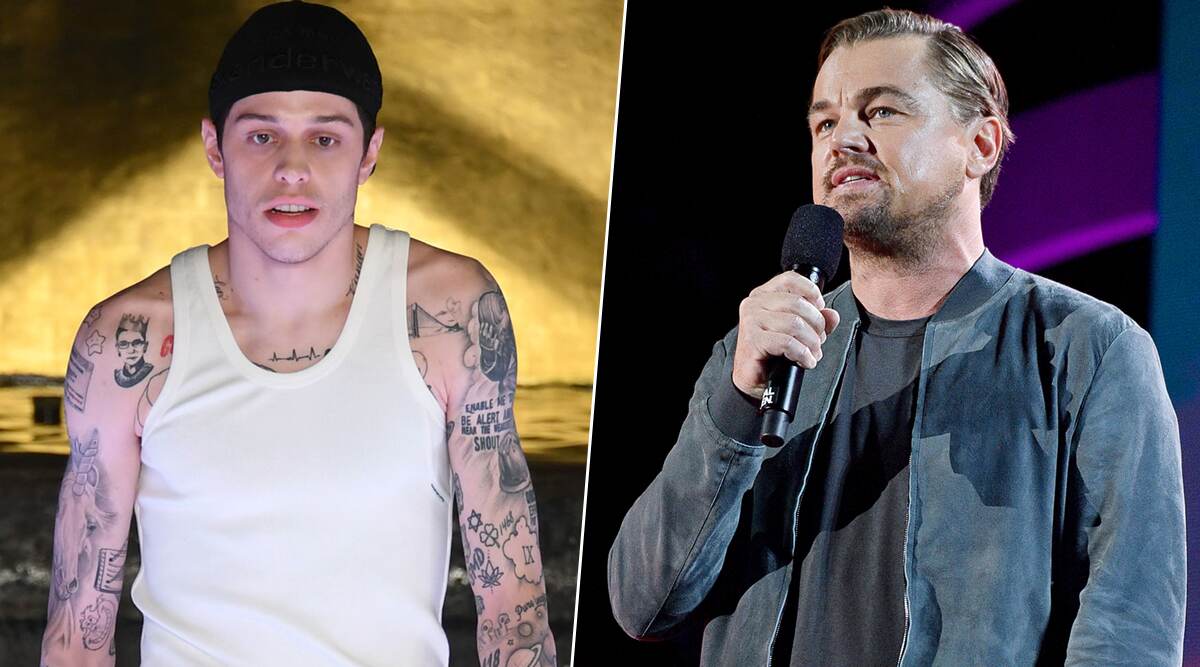 Pete Davidson recently appeared on the cover of Paper magazine and it has already been the talk of the town thanks to his look on it. The actor-comedian is seen dressed as an exposed doll on it. The Suicide Squad star has opened up like never before in this interview and revealed some interesting bits, not just about his ex Ariana Grande but other personal details too. SNL Star Pete Davidson Is Dating Once Upon a Time in Hollywood Actress Margaret Qualley.
Speaking about his ex-fiance almost a year after their split, the actor said he hopes that she's 'very happy'. Although, this is not the interesting part we were referring to. Pete revealed being a huge Leonardo DiCaprio fan but not in the most conventional way. Pete shocked everyone with his statement about 'masturbating' to Leonardo DiCaprio films.
In the candid interview, Pete said, "Yeah! Well, I used to jerk off to Leonardo DiCaprio... Uhh, like his acting. I used to have a HUGE crush on Leonardo DiCaprio. I had this huge poster of him from The Beach in my room, and there used to be, like, 'Leo love books'... Do you remember? Like, right when Titanic came out [when I was] in like third or fourth grade, he was just like, 'teen milk.' There were love books and I had all of them. He was the coolest." We have to say we completely agree with Davidson, who hasn't been a fan of DiCaprio, especially in the Titanic days! Pete Davidson Wears Red Nail Polish And People Think It's Sexy; Will You Ever Try It Though?
The Saturday Night Live Star also revealed that he has in fact met DiCaprio twice and quickly run away after shaking hands with him because of the sheer excitement of seeing the star. We have to say, we have seen many DiCaprio fans but none like Davidson.