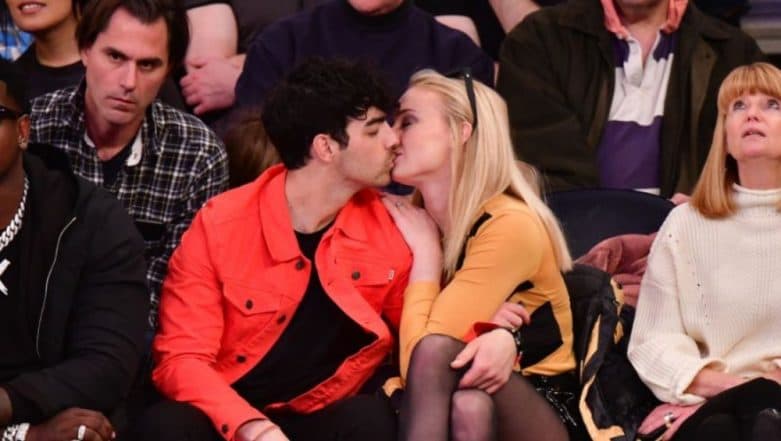 Sophie Turner and Joe Jonas just pulled a Kate Beckinsale - Pete Davidson at the recent Knicks game! The engaged couple has been painting the town red with love and support for each other. They are taken and they don't mind if the world gets to see how lucky and happy they are in each other's company. Joe is the last of the Jonas Brothers to get married as he and fiance Sophie haven't fixed a date for their wedding yet. But they're more than happy to indulge in some game-time PDA.
Over the weekend, Joe and Sophie went for the Knicks game at Madison Square Garden where they starting making out. As the happy couple continued snogging, the Knicks lost 102-94 to the Sacramento Kings. But clearly, Joe and Sophie were too engrossed in each other to be bothered by the score. They continued to remain cosy in each other's company while the game went on. Speaking about their mad romance, a source told US Weekly, "They are madly in love," and added, "She's young but mature and comes from a small English town, so it's not that unusual. They are really good together and his friends and family love her and vice versa. They aren't rushing to get married."
We're not the least bit surprised! You can check out the picture below.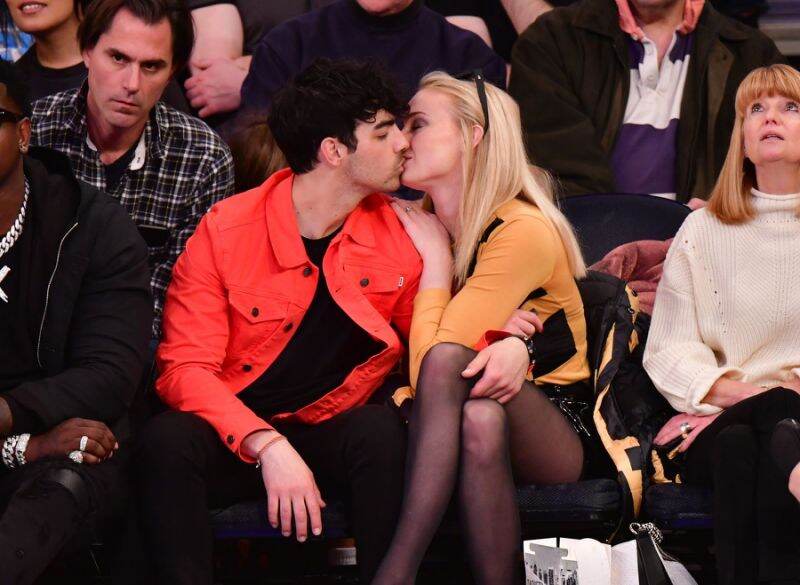 We can't help but notice the uncanny resemblance of PDA sesh between Sophie - Joe and Pete - Kate. Just a few days ago, Kate Beckinsale and Pete Davidson's make out pictures went so viral that the memes wouldn't stop being produced. Anyway, we wonder if the same will be the case with Sophie and Joe!