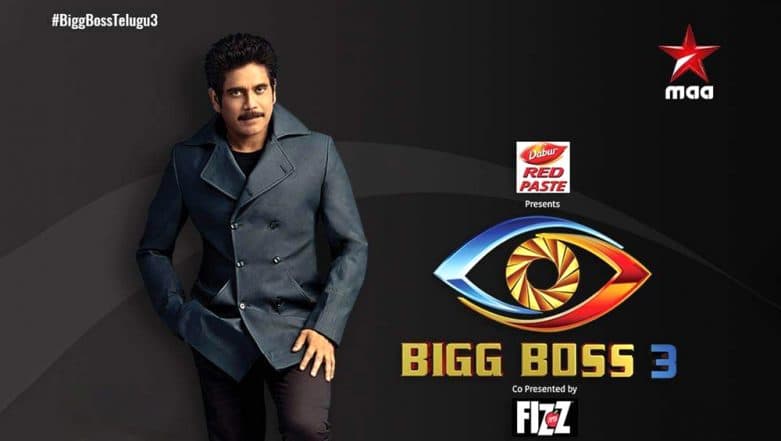 Bigg Boss Telugu 3 was recently in the news for the paycheque that this season's host, superstar Nagarjuna Akkineni will be getting, an amount of Rs 12 Lakh per episode. Also, the show recently courted controversy when journalist Swetha Reddy and actress Gayatri Gupta filed cases against the makers, alleging them of fraud and harassment. A report in ANI, detailed the instance of sexual harassment complaint that was filed at the Banjara Hills police station and quoted the victim as saying, "They (organisers) didn't give me any agreement and asked me how I am going to satisfy the boss. They also body shamed me."  Bigg Boss Telugu 3: Akkineni Nagarjuna To Charge Rs 12 Lakh Per Episode?
And if this was not enough, Hyderabad resident  K Jagadishwar Reddy has filed a petition and requested a stay on the show till it is censored daily, reported TOI. In his petition filed in the Telangana High Court, the petitioner alleged that a 'proper mechanism for daily censorship of the show's episodes' must be put in place before it airs. He was quoted as saying, "The third season of the reality show is scheduled to commence from July 21 and there is every need to restrain Maa TV and Annapurna Studios and Tollywood hero Akkineni Nagarjuna." Hyderabad Journalist Accuses Bigg Boss Telugu Organisers of Demanding Sexual Favours
The petitioner also added, "The show broadcasts all that is happening inside this house. All inmates are locked inside the house for 100 days. The organisers also encourage the inmates to conspire against each other and demand the participants to inflict physical and emotional injuries on fellow contestants. he participant who hurts most will be recognised and rewarded and this is against the norms of civilised society. It sets a wrong precedent and misleads society," urging the court to declare such shows as illegal.
Reddy also claimed that such shows where 'obscenity, vulgarity, abusive behaviour, a show of force and such objectionable behaviour is showcased without censorship, can 'damage impressionable and sensitive minds of young people'.