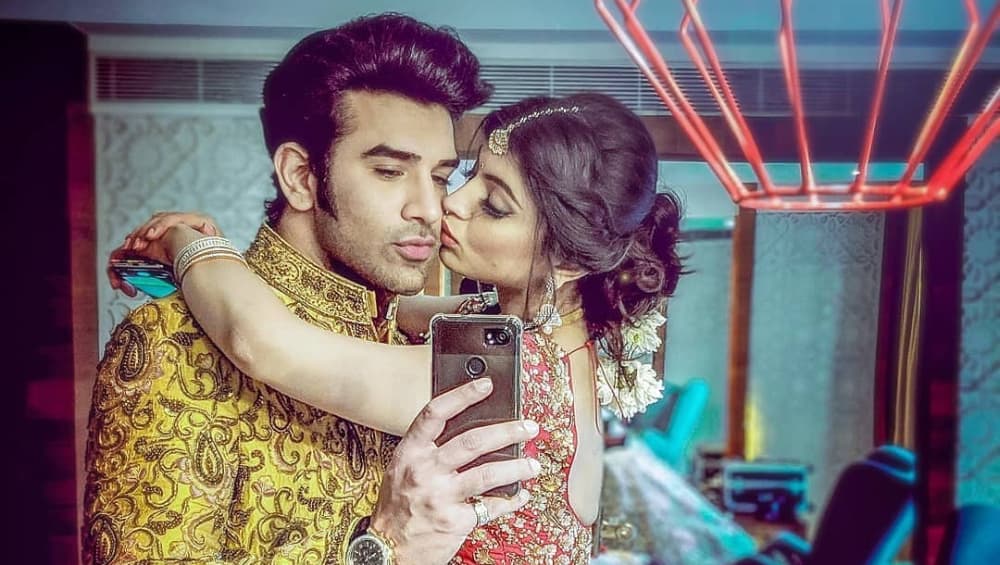 Like every year, romance has brewed on the ongoing thirteenth edition of Bigg Boss too. On one hand, there was Shehnaaz Gill, who was evidently in love with Sidharth Shukla, on the other hand, we had Paras Chhabra and Mahira Sharma flirting with each other every now and then. However, things have changed a lot between these couples since the past few days. Sidharth and Shehnaaz are not on talking terms anymore, while Paras and Mahira have to maintain a distance because of the feedback that they have got from their friends and family members. What's problematic is that Paras is already in a relationship with TV actress, Aakansha Puri, who played it cool when Paras and Mahira started flirting with each other in the house. Akanksha gave multiple interviews and in all of them, she said that it's all Paras' game plan. However, seeing how far Paras and Mahira had gone on Bigg Boss 13, Akanksha called host Salman Khan a few weeks back to know what is really happening. That's what Salman revealed on the last Weekend Ka Vaar of Bigg Boss 13.
Salman told Paras and Mahira that they are coming across as more than friends. That's when Paras revealed that he wanted to end the relationship with Akanksha before he came to the house, but Akanksha is not ready to leave him. This irked Salman, who lashed out at Paras for taking advantage of Akanksha, who has been sending expensive things to Paras in the house. Paras then said that he will talk to Akanksha when he goes out of the house, but then fresh rumours stated that she might enter the house coming weekend and confront Paras. Bigg Boss 13: Paras Chhabra's Girlfriend Akanksha Puri Is Not Sure About Marrying Him.
While it would have been interesting to see Akanksha on Bigg Boss 13, let us tell you that it's not happening. In an interview to Pinkvilla, Akanksha has categorically denied entering the Bigg Boss house. She has made it clear that she won't talk to Paras about this on national TV. So for those of you who were waiting to see Paras and Akanksha's face-off on Bigg Boss 13, this is bad news.
After seeing Paras and Mahira's chemistry on Bigg Boss 13, Akanksha in an interview with Mumbai Mirror that she was going to marry him in 2020, but now she is not sure anymore. "Maybe (marriage in 2020). Let's see. I'm not sure. I'm just waiting for him to come out (of the Bigg Boss house). There are a lot of things that I need to clear. If I go inside the house and talk to him about these things, he is not going to give me an exact answer as he will still be in the game. So, I'm just waiting. Let's see where it takes us. I'm prepared for everything. We had plans. That was the last conversation Paras and I had just before he entered his vanity (van). He was keen that we shouldn't delay anymore and that it should happen soon (after the show is over). He was very happy. But I was somebody who said that you first come out then we'll talk about it. I think this is his time. I want him to focus on his work as he has really waited for this for a long time. Right now, these things can wait," Puri was quoted by the tabloid. Well, it's better that Paras and Akanksha sort their differences once Bigg Boss 13 is over.