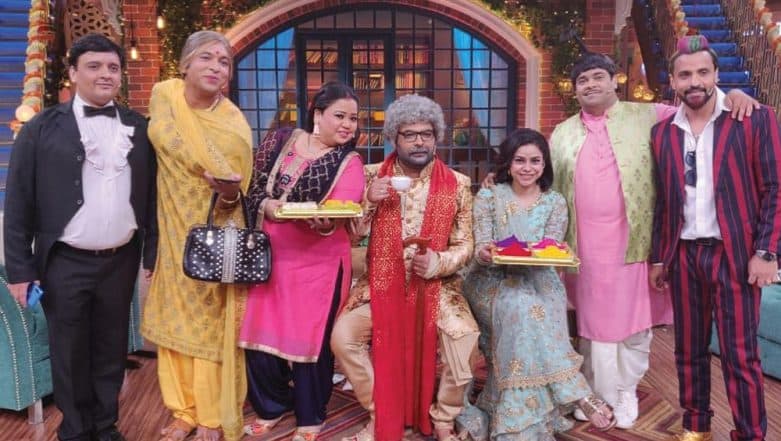 A few weeks back, comedian Chandan Prabhakar's fans were up in arms on social media, the reason being his absence from The Kapil Sharma Show's few episodes. And when fans questioned Chandan, he replied to one of the queries and said, "thanks for the love...well I m nt missing episodes intentionally...my character n my acting might not be working that's why they are not putting me in the episodes...well lots of love n best wishes for you also…(sic)". Kapil Sharma Is On Medication, Colleague Chandan Prabhakar Reveals
And his statement gave rise to speculation that Chandan had probably exited from the show or that makers were planning to pull the plug on his character. This also angered his loyal fan base.
Recently, Bombay Times quizzed the comedian who stated, "I stand by what I have shared with my fans on social media. Sometimes, it is quite possible that the makers are not happy with the way you are enacting your gags. In my case, the makers feel that my gags are not clicking with the audience, but when you check social media, my fans feel otherwise." The Kapil Sharma Show 2: Comedian Announces the Uncensored Version Will Be Coming Soon on His YouTube Channel
He also went on to reveal, "My fans really like my work and keep asking me questions if I go missing from the show. So, these are professional issues and I am hoping that they will be sorted soon. I have high regards for Kapil and personally, we share a great equation. He is a dear friend and I have nothing against him." Archana Puran Singh Starts Shooting for the Kapil Sharma Show Post Navjot Singh Sidhu's Exit: See Pic
However, this is not the case. Chandan has not quit the show, nor have the makers decided to bump off his character. And this was confirmed by none other than leading man Kapil Sharma himself.
In fact, looks like this growing social media speculation led to Kapil posting a picture of his entire team (Chandan included) from yesterday's shoot.
See the picture below:
Kapil revealed to Bombay Times, "Chandan shot an episode with us yesterday and we are shooting today as well. He was missing in a few episodes because we were working on some new characters. But that does not mean he is not a part of the show. He is working with us and is still a very important part of our team."
Well, that it has been established that Chandan is going nowhere, his fans can rejoice. The Kapil Sharma Show was recently in the news for having replaced Navjot Singh Sidhu with Archana Puran Singh, after the former's statements on the Phulwama Attacks.