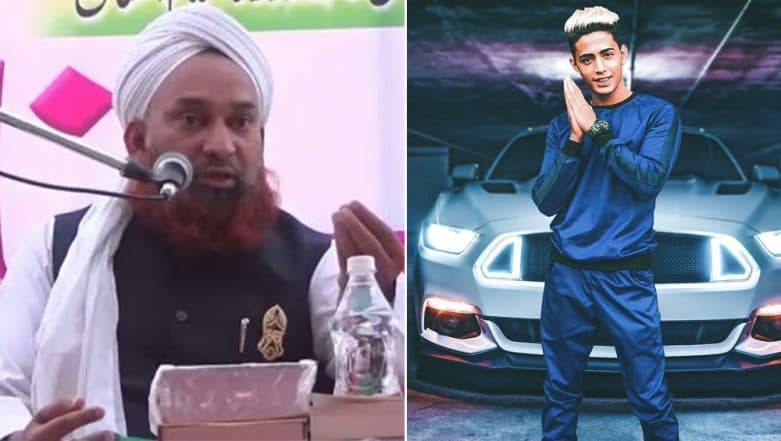 It took a while but the entire controversy shrouding late YouTuber and Instagram star Danish Zehen, has reached a crescendo. The 21-year-old who shot to fame with his musically videos and his YouTube channel was a social media sensation. He eventually was also one of the most loved contestants in Vikas Gupta's MTV Ace of Space but exited the show due to personal reasons. On December 20, Danish passed away on December 20, in a tragic accident near Navi Mumbai when his car spun out of control and hit a pole on the stretch, causing him to instantly lose his life. Danish Zehen Death: Family Being 'BULLIED' To Denounce The Late YouTuber!
In fact, an overwhelmingly large crowd of Danish's fans and followers had gathered outside his Kurla home for his burial. However, his death was soon blown out of proportion. Danish Zehen's Funeral Procession in Mumbai Attended by Thousands, Video Goes Viral
A week after his death, in an interview with a leading news channel, Danish' brother revealed how some Maulvis from their area had come to Danish' parents, demanding that they denounce him and that whatever happened to him was Allah's punishment.
And now, a well-known Maulana (many of his videos are present on youtube) has gone on to make some really harsh comments on Danish's death. In the video, he can be seen condemning Danish and his actions on social media (his tattoos, his viral musically videos and his lavish and very public lifestyle). He also went on to make a statement – 'What if he had 4.5 lakh subscribers? Will that save him from Allah's curse?' Watch the video below.
It's really sad and heartbreaking that Danish's parents and family are having to deal with such issues in the midst of a huge personal tragedy. We hope the family gets the strength to recover from the loss of a near one and may Danish's soul Rest In Peace.