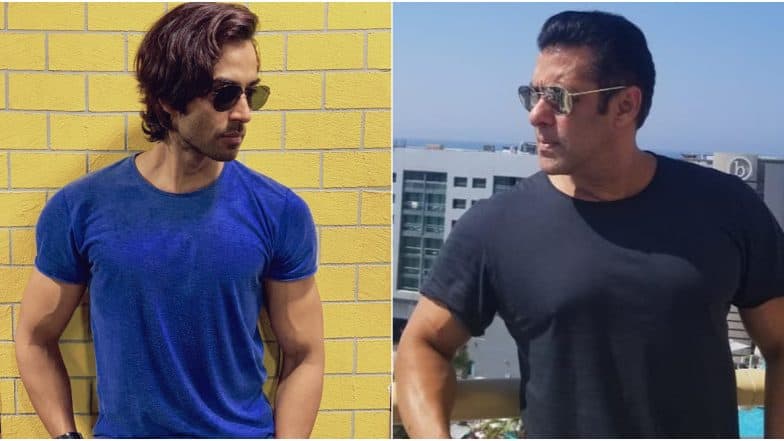 Bigg Boss 13 house will be turned upside down next week. Not literally (although, that would be a very interesting concept). Six new contestants will be entering the house over the weekend. One of them will be TV star Arhaan Khan. Yes, the same Arhaan Khan whose name was linked to Rashami Desai, who is already inside the house. In September 2019, rumours were rife that Rashami and Arhaan were going to get married on Bigg Boss 13. The Uttaran actress denied the rumours on premiere episode. In an EXCLUSIVE interview with LatestLY, Arhaan maintained that he and Rashami are "friends".
"I am ready for whatever will be talked about us. Dosti hai toh dosti hi dikhegi na. I don't know where the news came from that I am dating her or marrying her. There is nothing like that," Arhaan said. "I laughed a lot when I first heard the rumours about getting married to Rashami on the show," he added. Bigg Boss 13 Day 33 Preview: Arhaan Khan, Hindustani Bhau, Himanshi Khurana and Shefali Zariwala Enter BB House as Wildcard Entries.
Arhaan feels that Rashami is playing very well on the show. Apart from her, he really likes Shehnaaz Gill on the show. On social media, fans accused Salman Khan of being biased towards Shehnaaz. Responding to these fan theories, Arhaan said, "I don't think he is biased. At the position which Bhai jaan is, he doesn't need to be biased towards anyone. I absolutely don't think that he can be biased for anyone. I don't know why people are saying this. I think this is a wrong question,"
Well, we are looking forward to seeing Rashami Desai's reactions when Arhaan enters the show. Bigg Boss is the kind of show that can make and break friendships. Now, let us see if Rashami and Arhaan's friendsip will evolve into something better or will they turn into frienemies.