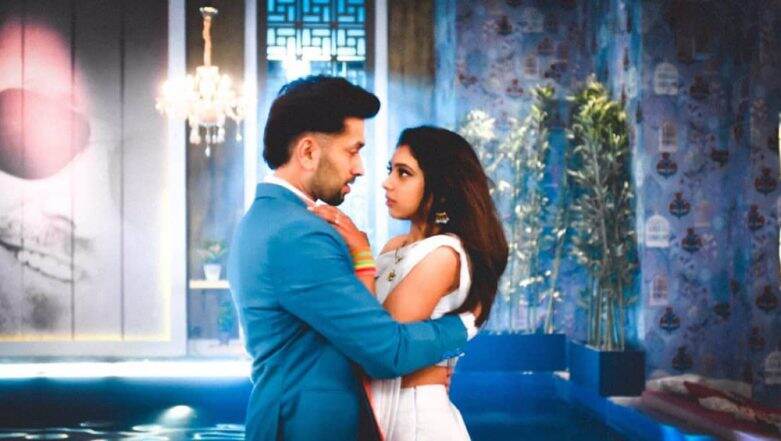 Today's episode of Ishqbaaz starts with the police officer telling SSO (Nakul Mehta) that the commissioner has gone out of town for some urgent work and that she has handover the case to her. SSO tells that just for saying this why she came here, the officer says that she came here as he had told that he remembers something about his father's murderer P.K… The officer tells SSO that P.K. is the person who had murdered his father and is absconding, and tells that he is the only witness who had seen the crime happening and if he remembers anything they can solve this case. SSO tells that he can hear an unusual sound of a walking stick but does not know if this might help or not. The police officer tells that she will reopen the case and start the search for P.K. and goes from there. SSO wonders who is P.K. Ishqbaaz March 11, 2019 Written Update Full Episode: Will Mannat Divorce Shivaansh after Varun Kidnaps Her Father?
There Varun is telling Sahil that this time nothing will go wrong as this time Mannat (Niti Taylor) will only destroy SSO. Sahil says that SSO and Mannat have become too close to each other and that Mannat won't go against him but Varun says that Mannat will do that only which he says as her weakness is with us and shows Mannat's father to Sahil. Sahil comes near P.K. and asks how is he. Sahil's alarm rings, he says that this rings on wrong time and says that he was eyeing on SSO's poverty from so long and that his daughter will help him get it. P.K says not to trouble his daughter, Sahil asks him to relax and tells that he is not going to expose him to his daughter.
There in the Oberoi Mansion, Mannat thinks how she will take divorce from SSO and claim all his property. Mannat thinks about Varun and that he had told that if she does not do like he says then he will kill her father. Mannat says how can she choose between the two as she loves both and thinks how she can live without SSO. There PN ask SSO what is he going to wear for Anika's and Shivaay's death anniversary, he says Mannat might know, Khanna, ask about the next meeting, SSO tells to ask to Mannat, all laugh as he is taking Mannat's name to all the questions they are asking. PN feels good and tells SSO that he cannot leave without Mannat. SSO tells nothing like that and he can live without Mannat and goes from there.
SSO goes to Chopra's party with Abhi and Khanna. Chopra is happy to see him and tells him to enjoy the party. SSO tells that there are so many girls here that he will forget Mannat. SSO imagines Mannat is everywhere and talks about her only. There Sahil asks where is SSO to Mannat. Sahil says that how he can go alone to a party without her and that he will ask him. Just then SSO comes and sees that the chandelier is about to fall, SSO shouts Mannat and pull her aside, while Sahil goes back and falls in the sofa. SSO falls on Mannat (Janey Jaa Janey Jaa track is played in the background).
The servant comes and tells that he was just taking down the chandelier to clean it, SSO shouts at him as because of his carelessness someone could have been seriously hurt and who would be responsible for it and that Mannat was standing below it. SSO shouts at Mannat as she should have been little careful and tells if something happened to her how will he live. Sahil thinks SSO is really in love with Mannat and that he should do something soon to make them apart.
There SSO sees a stamp book of Mannat and opens it and see it and thinks he should make her one wish come true as he cares for her and not love her. Mannat is telling Varun to give her some time, Varun says that the more she takes time the more he will torture her father and beats him. Mannat says not to beat him and by tomorrow she will do the work. Mannat sees a gift for her from SSO and a note that she should wear this dress and come to the hotel along with the new purse and not her old purse. Mannat says what will she do as she wants to make both SSO and her father in her life.
Mannat wears the dress and comes down, SSO sees her and is happy (Janey Jaa Janey Jaa track is played in the background). SSO tells that she is looking good and tells her that he is taking her for their first date. Mannat says that she does not know what happens in a date and it is fine and that she is not angry that he did not take her for the party. SSO tells that she should be happy and tell her to come with her. SSO takes her to a five-star hotel, Mannat feels happy as she has never seen such a huge hotel in her life. SSO tells that she is with him and that she should enjoy. In the precap, SSO and Mannat are enjoying their first date.