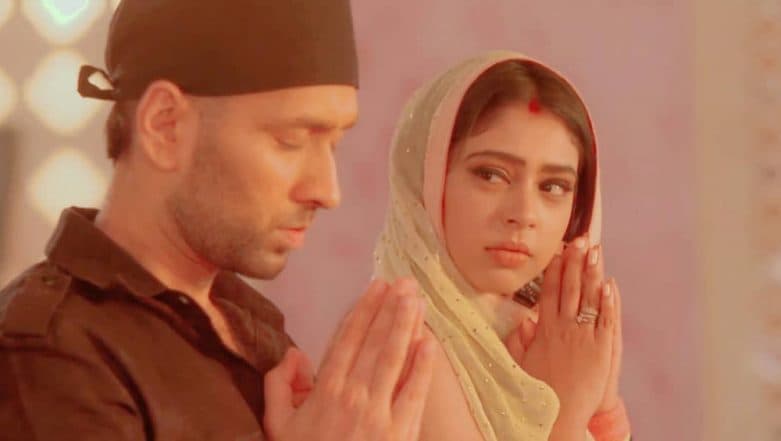 Today's episode of Ishqbaaz starts with Mannat (Niti Taylor) telling SSO (Nakul Mehta) that it was a bad dream and he will be fine. Mannat tells that she had heard somewhere that he was there with his dad when…SSO tells when he was murdered and tells that he was responsible for his parent's death and that his sister's one eye went because of him and that Shivani had to lead a life of an orphan because of him. SSO tells that PN, PD, uncle Rudra, and Ohmkara all had to suffer because of him. Mannat tells not to blame him for all this. SSO tells that he was the one who wanted to eat ice-cream and had told his father that he wants it and had taken Radhika also with him. Ishqbaaz March 8, 2019 Written Update Full Episode: Mannat Feels Jealous on Seeing Shivaansh Close Dance with an Actress
SSO tells that if he hadn't been adamant and told his the father that he wanted to eat ice-cream then that person wouldn't have shot him and killed and starts crying. Mannat holds SSO and consoles him. SSO tells when his mother came to know about his father she took her car and went and met with an accident and she also dies, SSO tells that everything happened because of him. Mannat tells him to stop blaming himself. SSO tells that till now he could not find out who killed his father. SSO tells that he needs some fresh air and goes out.
SSO goes to the kitchen and thinks what was that sound that keeps on coming in his mind and does it has some connection with the murder of his father. Just then he hears the same sound and sees Sahil coming and the sound is from his stick which he uses while walking. Sahil asks why is he tensed and what is the matter. SSO tells that he was disturbed because of the same dream and that he could hear the same noise as his stick. Sahil tells him not to think about the dream much and that it will hurt him only more. Sahil says that if he could have been there with Shivaay then might be he could have saved him and gets emotional. SSO hugs him and consoles him.
Sahil comes to his room and calls someone and tells about SSO's dreams and that they have to do something soon. There SSO puts oil in his head and massages it so as to get sleep. Mannat takes the oil and puts it on his head and massage him (Janney Jaa Janney Jaa track is played in the background). Suddenly Mannat's phone ring, she picks it up and is shocked to hear and tells that she is coming and goes from there. After Ishqbaaz, Surbhi Chandna to Play the Lead in Sanjivani Remake? – Deets Inside
Munni comes and ask about Mannat to SSO and thinks where is she gone. SSO tells Khanna to call her and inform him and that he is going to drop Munni to school. SSO tells PN that he is going to drop Munni and ask her to inform it to Mannat. There Mannat is tensed and eat chocolates with salt. SSO comes and asks till now where was she. Mannat tells that she had some work, SSO tells her, she forgot to drop Munni to school, and then for two hours, she was missing. SSO asks her to tell what is it that is troubling her, Mannat says nothing and goes from there. SSO thinks something is there which she is hiding.
There Mannat seeing a drawing of her father, cries and says that she wanted to ask so many questions to her father, wanted to see him, wanted to fight with him but did not know that she will meet him under this circumstances and flashbacks how she went in a factory and saw him there. Mannat sees that his father is inside one glass room and sees the same bride with the mask there and is shocked. Mannat is shocked to see that Varun is the bride with the mask and ask he was in jail and how he came here. Varun tells she has to do some work for him as he has kept her father with him.
Mannat gets a call and tells that she will do the work and tells not to harm her father. SSO comes and asks why is she crying, Mannat hugs him (Janey Jaa Janey Jaa track is played in the background)SSO tells that he can help her and that they can solve together the problem. But Mannat does not say anything and goes from there. Khanna comes and tells SSO that he has a meeting with the hair stylist and Director P.K. Gupta. SSO suddenly remembers the name P.K and feels restless.
SSO takes the phone and calls the commissioner and tells him that he wants to talk about his father's murder. There Varun is shouting at Mannat's father and tells him to shut up. Sahil comes there, Varun comes and tells partner welcome. Sahil tells that SSO is his biggest enemy. They discuss how Sahil made Varun marry Radhika and how the plan was all done. In the precap, Varun tells Mannat to take divorce from SSO if she wants to save her father.