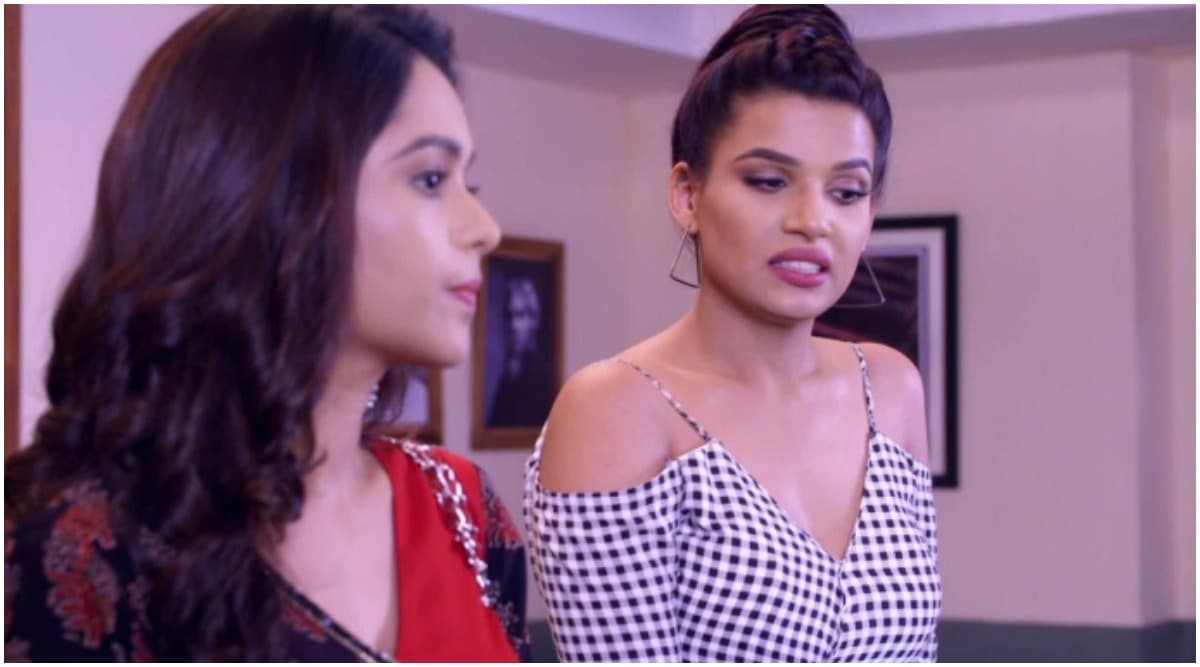 In yesterday's episode of Kumkum Bhagya, Maya asks Ranbir to drink another glass of juice which was spiked with sedatives. When Ranbir falls unconscious, Maya unbuttons his kurta. She then messes her make-up and tears her own clothes to make it look like she was molested. Pragya leaves the Lohri party while Abhi tries to stop her. She promises to return in his life at the right time. Maya runs out calling for help and claims that she was molested, the police show up to arrest Ranbir. Rhea wants to confess the truth and stop the arrest, but Aaliya stops her. Prachi says Ranbir might be guilty, but goes to check on him in jail. Kumkum Bhagya January 21, 2020 Written Update Full Episode: Ranbir Gets Arrested for Molesting Maya, While Prachi Tells Shahana That He Was Drunk.
In tonight's episode, we see everyone is at the police station along with the media. Maya tells the police that Ranbir dragged her into the room to molest her.  Maya says that Prachi was at the party too and she will tell the truth. Prachi says Ranbir is from a good family and she knows he will never do such a thing.
The media accuses Prachi of being the enemy of women who are fighting for justice. The police inspector refuses to release Ranbir. Vikram decides to show up first thing in the morning and release Ranbir on bail. Rhea goes home and decides to look for Aaliya. Prachi and Shahana inform Pragya (Sriti Jha) that Ranbir is in jail under a false molestation case.
Pragya goes to the police station to meet Ranbir. She tells him that she already knows he is innocent. She says Maya has made a mistake. Pragya says she and Prachi both feel Ranbir is innocent. Rhea tells Aaliya that their plan failed and Prachi also loves Ranbir. Aaliya says Prachi must be just taking Ranbir's side because he supported her so many times. Kumkum Bhagya January 20, 2020 Written Update Full Episode: Abhi Carries Pragya and Performs Lohri Ritual.
Aaliya asks Rhea to go to Maya's house and ask her to fake her suicide which will make Ranbir the villain. Maya refuses to follow Rhea's plan. Abhi (Shabir Ahluwalia) gets Ranbir out on bail and takes him home. Ranbir passes through Maya's house and goes to meet her. Rhea is about to open the door but Maya pushes her aside. Ranbir tries to find out why Maya is targetting him but Abhi takes him away. Ranbir doesn't notice Rhea but Abhi asks him to stay away from Maya.