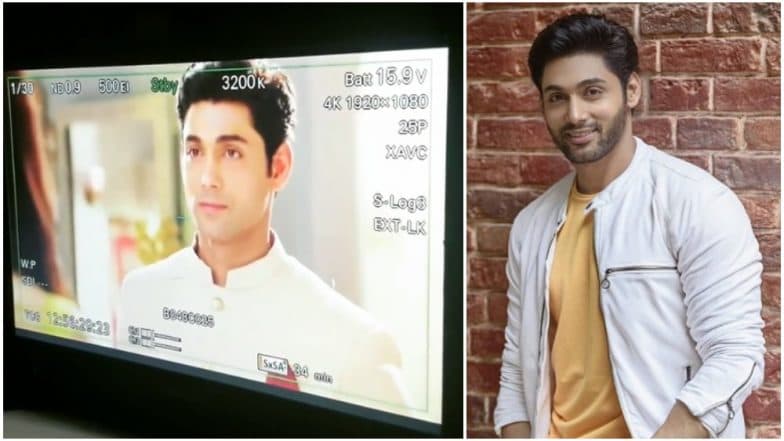 Actor Ruslaan Mumtaz, who made his Bollywood debut with a full fledged romantic film MP3: Mera Pehla Pehla Pyaar and was then appreciated for his role in his TV debut Kehta Hai Dil Jee Le Zara, has made his comeback on small screen (after three years) with Sony Entertainment Television's Main Maayke Chali Jaungi Tum Dekhte Rahiyo. On Wednesday, Ruslaan, who is very excited to be a part of this show, took to the photo-sharing app to share a clip from the show and wrote, "I'm so happy to be back on TV after a gap of 3 years. Television always gives me an opportunity to create romance on screen and that's something I really enjoy." Ruslaan Mumtaz to Make a Comeback on the Small Screen After 3 Years
He further added, "My TV journey started with @sonytvofficial and now I'm back on one of their shows called Main maaike Chali jaungi , from Monday to Friday at 8:30pm. Try and catch a few episodes, maybe it's something you like. A Romantic comedy for a change. As and when anyone watches me on the show please let me know your feedback because while I'm on the show I can still improve. That's the power of TV. Instant feedback." Ruslaan Mumtaz on His Comeback Show: I Can't Wait to Work With the Amazing and Enthusiastic Team
Check Out Ruslaan's Post Here:
Talking about the show, the actor told us, "I cannot express my happiness to be a part of this show. A unique plot, a love-hate relationship and working with some amazing actors motivated me even further to take up a character like Dhruv. Whilst learning about the show, I had watched some previous episodes and I found it very endearing. Srishti Jain, is a beautiful actor and I guess we will make a good pair which audience will love to watch on-screen. I play an NRI who comes to India to set up his business and falls in love with Jaya. It is a romantic character and I look forward to working with the amazing and enthusiastic team."
Ruslaan had earlier announced on Instagram about his comeback show. Check out the post here:
Speaking of Ruslaan's character on the show, the actor will be essaying the character of Dhruv Raichand, a successful businessman based out of India. Talking about the plot of the show, Ruslaan's character returns to India with his grandmother to set up his business and falls head over heels in love with Jaya. Dhruv is an ideal boy and a thorough Indian at heart. He is polite, honest, extremely intelligent and kind. With her bitter experiences with Samar, and an impending divorce, will Jaya fall for Dhruv? Will Dhruv be successful in wooing Jaya? Will Samar be able to win over Jaya's trust? Let us know in the comment section below. Watch this space for further updates.