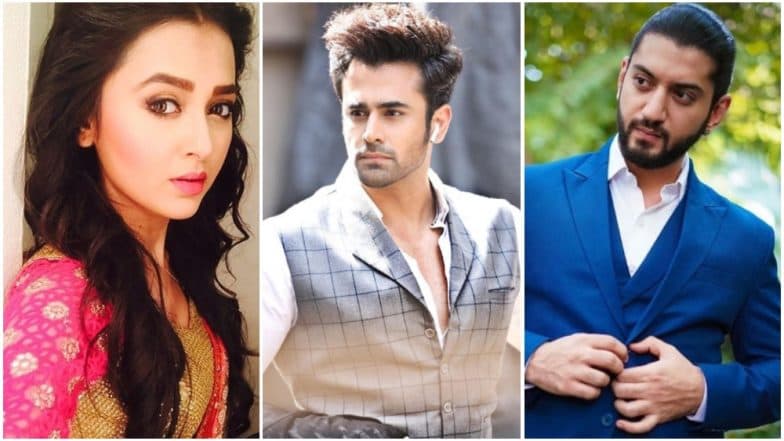 It is that day of the year again when we cherish and value our freedom as indeed our democracy. January 26, celebrated as the Republic Day, holds a special position in our calendar. On this occasion, we decided to speak to some of the glittering stars of the small screen to seek their sentiments. Their quotes are as inspiring as they are uplifting. From Bigg Boss 12 fame Romil Chaudhary, Naagin 3 actor Pearl V Puri, Ishqbaaaz actor Kunal Jaisingh to Tejasswi Prakash of Swaragini fame, these popular TV celebrities make us value our constitution and the goodness that comes with it. Republic Day 2019: Gandhi, Rang De Basanti, Upkar, Garam Hava – The Best Movies You Can Watch on 26th Janauary (Watch Videos)
Take a look at their encouraging quotes:
Romil Chaudhary
The best freedom is being Republic. Better to die fighting for freedom then be a prisoner all the days of your life.
Pearl V Puri
Freedom is our birthright, being republic inspires us to be free within ourselves and live a life we are proud to live.
Tejasswi Prakash
Being Republic, is to understand the importance of your own freedom and to show respect about others freedom too.
Amrapali Gupta
There's no greater freedom than the freedom to be yourself. Give yourself that gift, and choose to surround yourself with those who appreciate you exactly as you truly are. And that would be only possible if you are Republic.
Helly Shah
View this post on Instagram
Freedom is found when we let go of who we're supposed to be and embrace who we really are. And to be who we are, we need to be republic.
Manu Punjabi
Authentic freedom is actually the freedom of knowing who you are, why you are here, your purpose in life and to live it you need to be republic.
Manish Goplani
View this post on Instagram
Freedom and life are earned by those alone, who conquer them each day and are true republic citizens.
Kunal Jaisingh
Just living is not enough, one must have sunshine, freedom, and a little flower. And one can achieve that only when we are Republic.
Suyyash Rai
View this post on Instagram
A hero is someone, who understands the responsibility that comes with his freedom and the freedom that makes you republic.
Zebby Singh
View this post on Instagram
Freedom is never given; it is won. Till the time one understand the meaning and importance of being republic one can't enjoy democracy.
Manish Goel
Doing what you like is freedom. Liking what you do is happiness. And being Republic allows us to enjoy freedom which brings happiness.
Shubhangi Atre
The secret of happiness is freedom. The secret of freedom is courage. Being Republic is an opportunity and taking it for granted is the biggest mistake.
Adnan A Khan
Follow your dreams or you'll spend the rest of your life working for someone. To enjoy democracy we need to be republic. It brings us absolute freedom.
Jason Shah
View this post on Instagram
We need to be republic for being mentally and physically fit, strong and to enjoy a happy life. One of the greatest mental freedoms is truly not caring what anyone else thinks of you.
Mahika Sharma
Education is the key to unlock the golden door to freedom. We all can understand the ultimate freedom but to enjoy it we need education. Stay tuned to LatestLY for more updates.