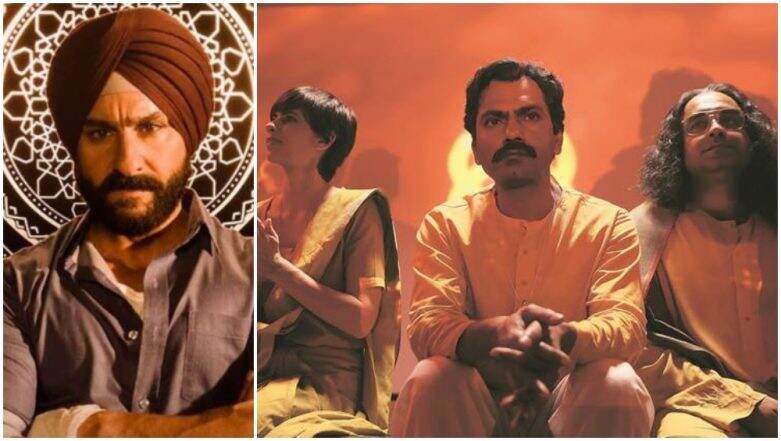 When you thought Indian shows and movies exclusive for OTT platforms won't work with our audience, Sacred Games dropped in in 2018 and changed the game forever. Starring some of the popular names of the industry and directed by stalwarts like Anurag Kashyap and Vikramaditya Motwane, Sacred Games became a rage among the Indian viewers thanks to its highly engaging content and its audacity to push the envelope. The presence of top stars like Saif Ali Khan, Nawazuddin Siddiqui, Radhika Apte and Pankaj Tripathi was just the delectable cream on a near-perfectly baked cake. Sacred Games 2: Netflix's Midnight Release Has Twitterati Sharing Hilarious Memes on Binge-Watching the Show.
The series is based on author Vikram Chandra's best-selling novel by the same name. It revolves around Sartaj Singh (Saif Ali Khan), a disillusioned police officer who gets a strange call from a man who identifies himself as the wanted gangster, Ganesh Gaitonde (Nawazuddin Siddiqui). Ganesh warns him that Mumbai is under the threat of a nuclear attack and Sartaj has to stop it within 25 days. When Sartaj manages to get to Ganesh, the latter commits suicide in front of him.
As Sartaj works out the clues to discover the bombs and who is behind it, we also get to see the fascinating history of how Gaitonde became the don of Mumbai before he was forgotten by the city. The first season was filled with shocking deaths and twists and surprising nudity, and became one of the most talked-about events of the year. The season ended with Sartaj discovering some bombs, while an incarcerated Ganesh is frisked away from the jail to somewhere unknown. Sacred Games 2 Review: Saif Ali Khan and Nawazuddin Siddiqui's Netflix Series Finds a Strong Footing in the Second Season.
Now the much anticipated season 2 has arrived, and we are finally getting a closure to both Sartaj and Gaitonde's arcs. There has been a change in the directorial duties, as Neeraj Ghaywan of Masaan fame replacing Motwane, who will overlook the series. And as expected, the second season is filled with enough deaths, mayhem, destruction, though there is a surprising lack of nudity, save for one scene.
In this feature, we look at the 15 most shocking moments in the second season of Sacred Games, that ranges from shocking deaths to doomsday plans. Needless to say, the story is filled with SPOILERS. So read ahead with caution.
Trolling the Placard Protests
Remember the controversy over Bollywood actresses' placard protests over Unnao rape case? Sacred Games takes a little dig at that, when Zoya (Elnaaz Noorani) is seen taking a picture of herself with a placard similar to what those real-life actresses were holding.
Considering one of the actresses was Kareena Kapoor, the wife of one of the two main leads of the show, that is a bold move indeed!
Ram G Varma
Anurag Kashyap also takes a dig at his own mentor, director Ram Gopal Varma, who is known for making gangster films like Satya and Company. In Sacred Games, Gaitonde, who is now settled in Kenya, arm-twists a popular director Ram G Varma, played hilariously by Vijay Maurya, to make a movie on his life. The makers also put in RGV's obsession for Sridevi in there too!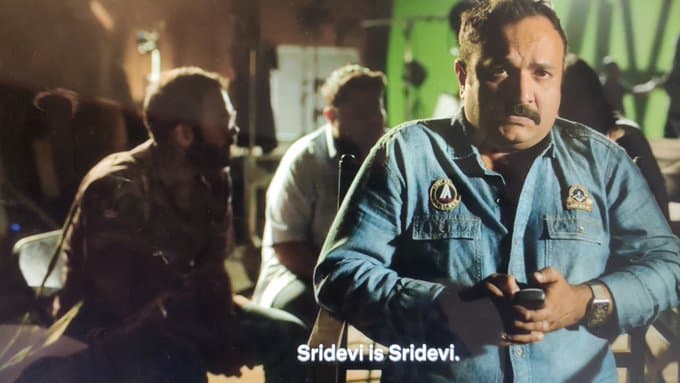 The resulting mess, titled International Dhamaka, is one of the most hilarious scenes in the film, though it does play an important role later in the series. It is also this movie that turned Jamila into Zoya and made her a big star.
Group and Gay Sex
Over the second season, Ganesh is seen becoming enamoured by the allure of the hypnotical Guruji (Pankaj Tripathi), who seems to know his every move and problem beforehand. Finally, at his lowest point, Ganesh becomes Guruji's bhakt. One of the many lessons that Guruji teaches to his disciples is how to let sex be used in the same way as breathing.
#SacredGamesSeason2 #SacredGames

Your orgasm is Biggest force inside u

If u control it you win!! pic.twitter.com/tSN9oC9vr1

— Aarush (@Aarushs777) August 15, 2019
This leads to the season's rare moment of nudity when we see some of the disciples openly having sex with breasts and butts clearly visible in some cases. Even Guruji, Batya Abelman (Kalki Koechlin) and Ganesh are involved, though no nudity from them. There are even visuals of gay sex, that involves both Guruji and Gaitonde as a form of meditation.
Malcolm Commits Suicide
The dreaded assassin Malcolm has been responsible for the deaths of some important characters, including Anjali Mathur (Radhika Apte). He is also responsible for chopping off Sartaj's thumb.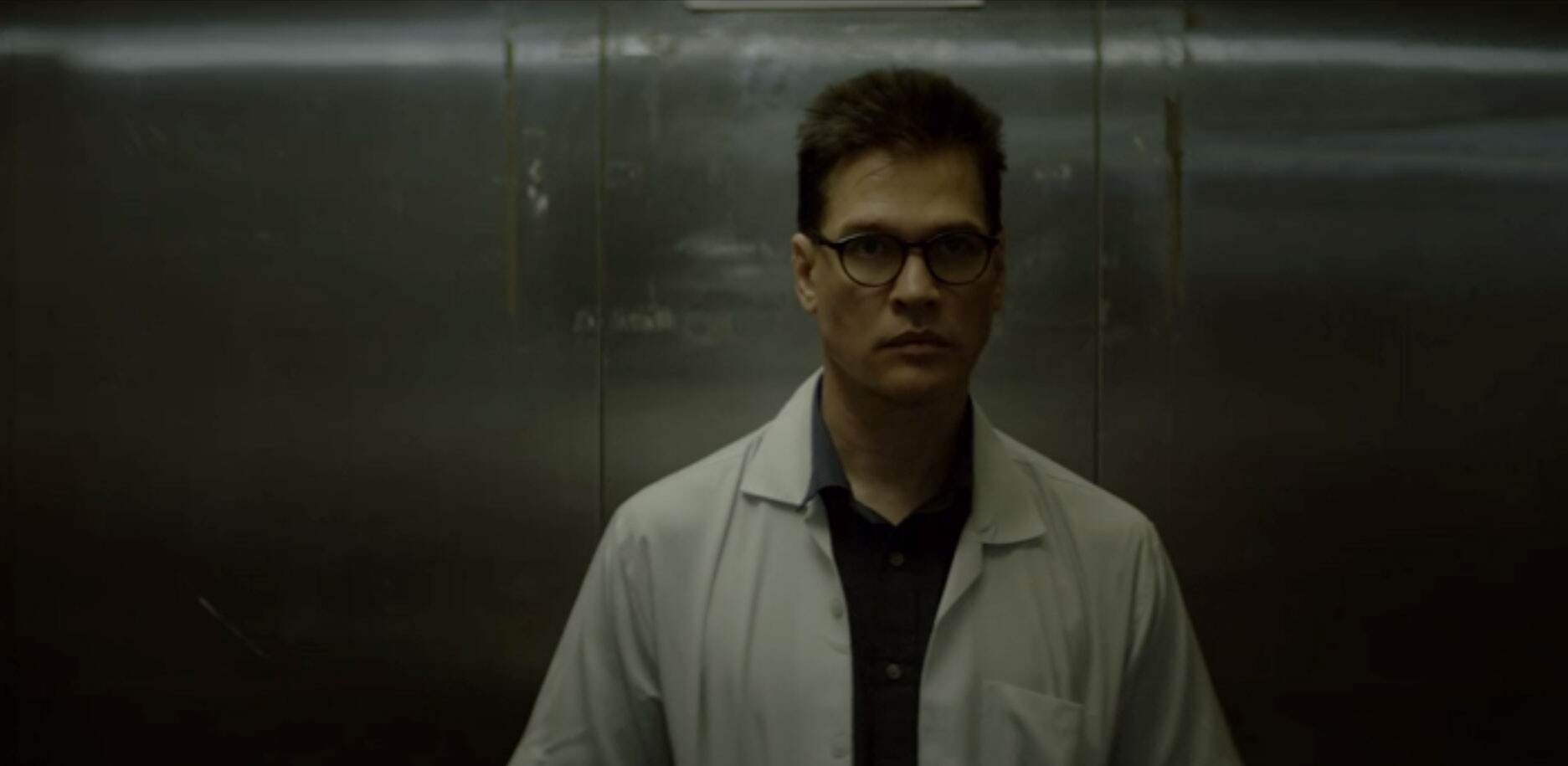 So it came as a shock to us when Malcolm, instead of killing Sartaj when he had the chance, commits suicide, while telling him that Sartaj is now responsible to carry out the doomsday plans.
Dilbagh Singh
Sartaj's father Dilbagh Singh was considered an honest cop, one of the few men whom Ganesh Gaitonde respects. So it comes as a surprise to both Sartaj and us that Dilbagh has been a disciple of Guruji.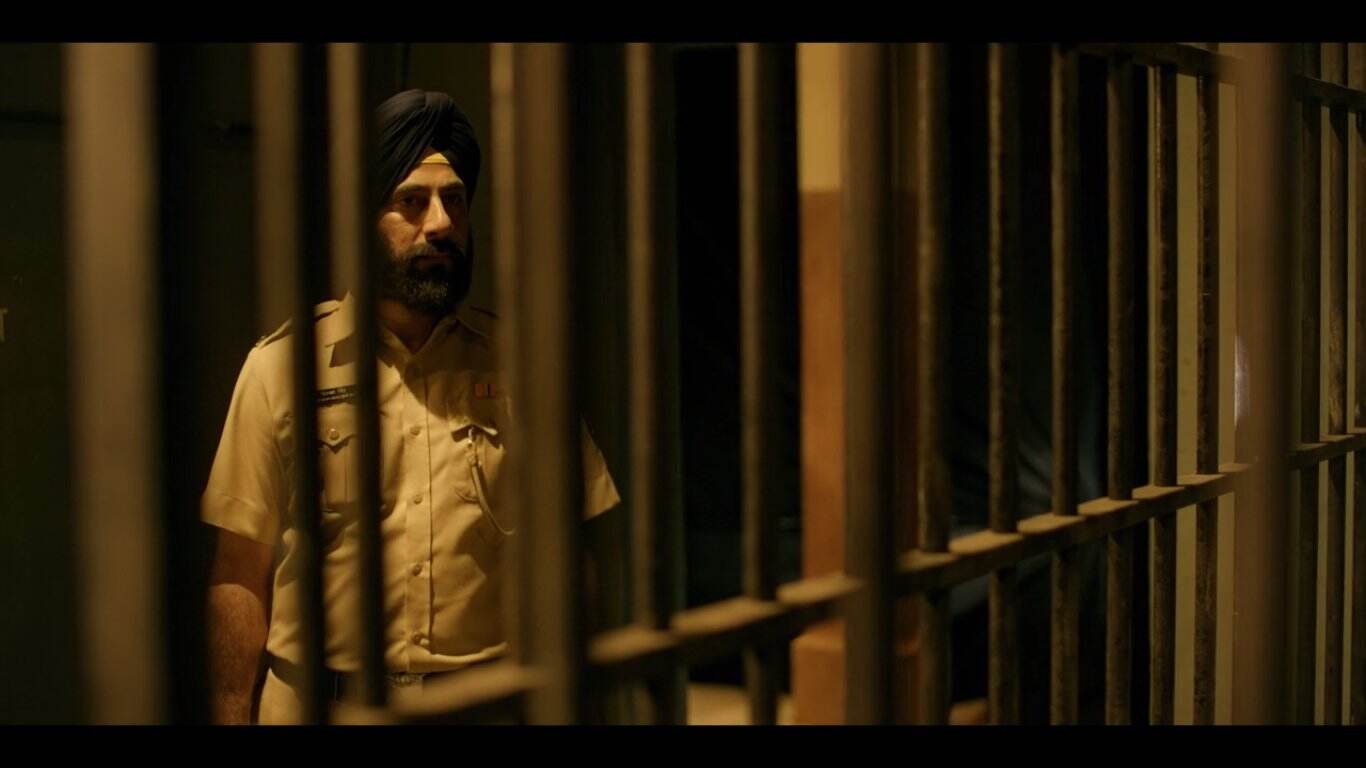 What's more, he knew about Guruji's doomsday plans and his end is a result of that knowledge, as the goodness in his heart doesn't allow him to be a willing participant.
The Hindutva Terrorism
There is no doubt that Sacred Games 2 is bound to attract controversy from the right-wingers over how the main antagonists are religious fanatics, and how they use Hindu sacred texts to influence people.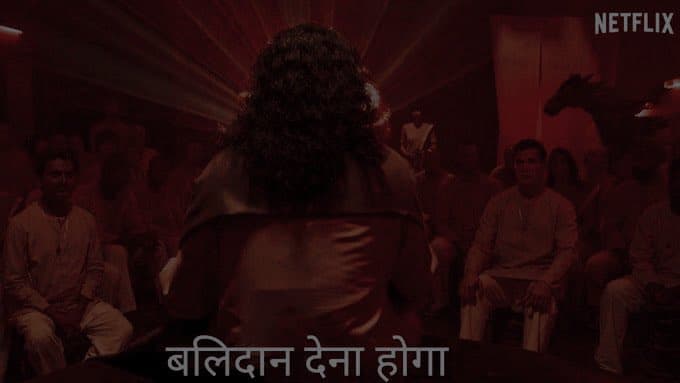 The series shows it is Guruji's cult who is responsible for everything that is going wrong with the world, joining hands with the ISI to create terror and takes steps towards a nuclear war.
Gaitonde Kills Guruji
In one of the most shocking moments, Ganesh Gaintonde, who feels betrayed that his beloved city is under nuclear threat, kills Guruji, when the latter is trying to calm (and bewitch) him down using the 'lotus pose' (don't mind the sexual imagery).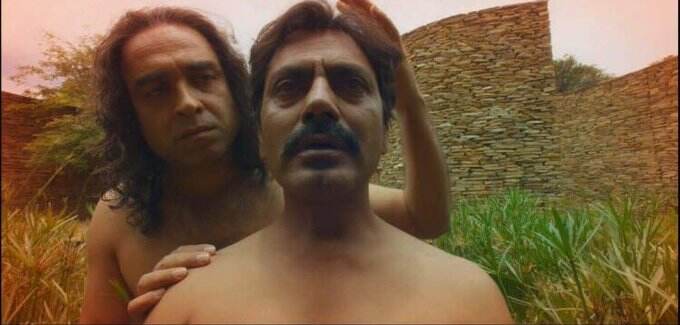 However, just like how Gaitonde's voice hounds Sartaj even after his demise, similarly, even Guruji stalks Gaitonde post-mortem!
Mob Lynching
Though it has very little to do with the main plot, Sartaj investigates the missing of a Muslim boy, who is believed by his brother to be picked by the police.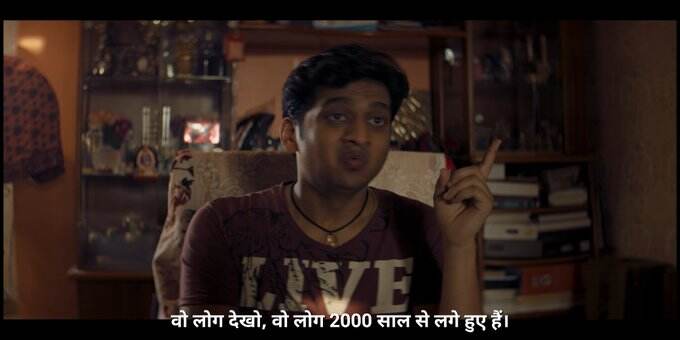 The truth is that the boy has been kidnapped by a Hindu fanatic over a scuffle that happened at a cricket match and tortured. Later, this boy is brought out and lynched by the fanatic and his friends, in front of a shocked but helpless Sartaj while Katekar's son cheers on! Also what a chilling performance from Amey Wagh, the Marathi actor from Faster Fene.
The Real Trivedi
Ganesh Gaitonde told Sartaj last season that the key to unlocking the mystery of the nuclear threat lies with Trivedi, who is alive. So we were shocked to find Trivedi (Chittaranjan Tripathy) dead in the same room as the bombs that Sartaj discovers.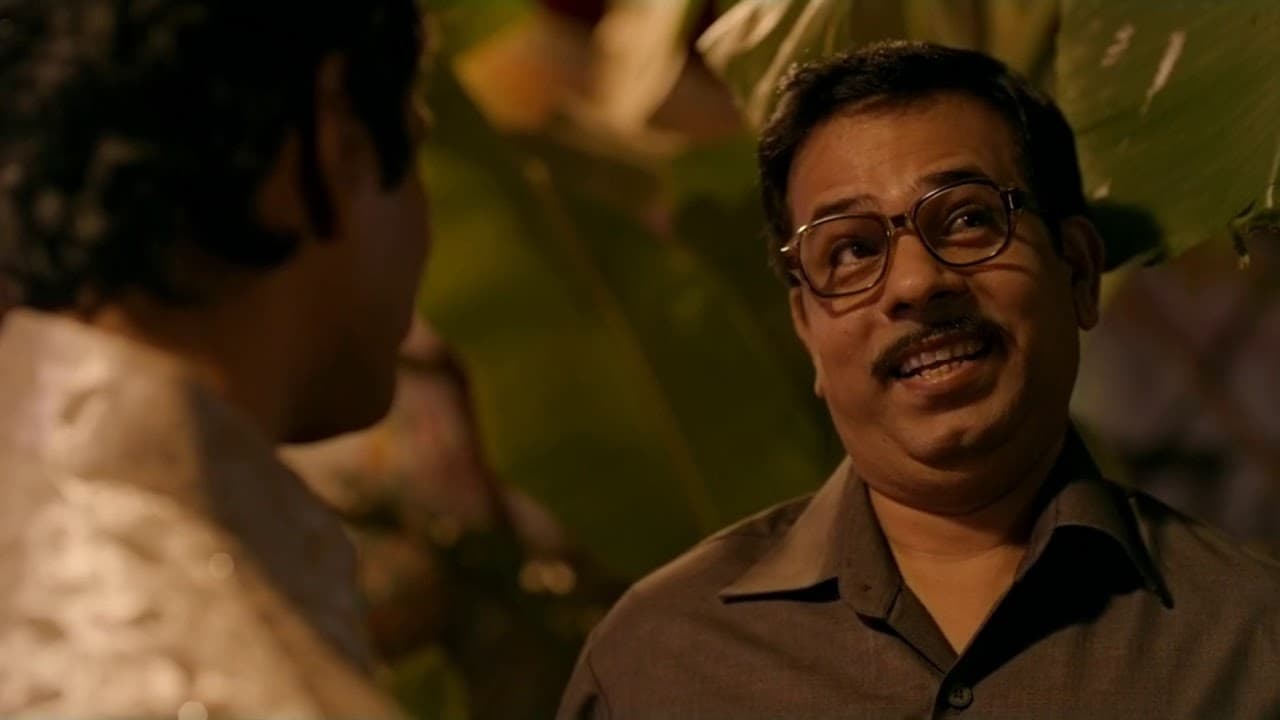 The Trivedi that Gaitonde refers to is actually his own father, who was once arrested for killing his unfaithful wife (though it was a young Ganesh who did it). Now in an old age home, Ganesh's father has the book of Guruji that possesses the trick to stop doomsday. As for the other Trivedi, he was killed by Gaitonde himself.
Shahid and Sartaj's Connection
Shahid Khan (Ranvir Shorey) is a feared ISI agent from Pakistan who is wanted by RAW, and he is also the key to trigger the nuclear threat. The final episode also reveals a twist, through a little flashback scene.
Photo Credits: Netflix[/caption]
Shahid's mother had been separated from her family during the partition, and she remained in Pakistan. So what happened to her family that went to India? They have settled there, and Sartaj's mother happens to be Shahid's mother's little sister. So when in the climax, Sartaj kills Shahid, little does he know that he has committed fratricide. In a show that is heavily influenced by religious themes, this is the Mahabharata moment for Sartaj, where he becomes Arjuna who killed Karna without knowing their relationship.
The Real Architect of Gaitonde's Pain
After killing Guruji and running away with his book, Ganesh is hounded by Guruji's men including Malcolm and Trivedi. When Trivedi meets (and tries to kill) Ganesh, he is tied up by latter's men. In his spite, Trivedi reveals it wasn't Isa, who brought troubles in Gaitonde's past lives, including killings of Kukoo and Subhadra.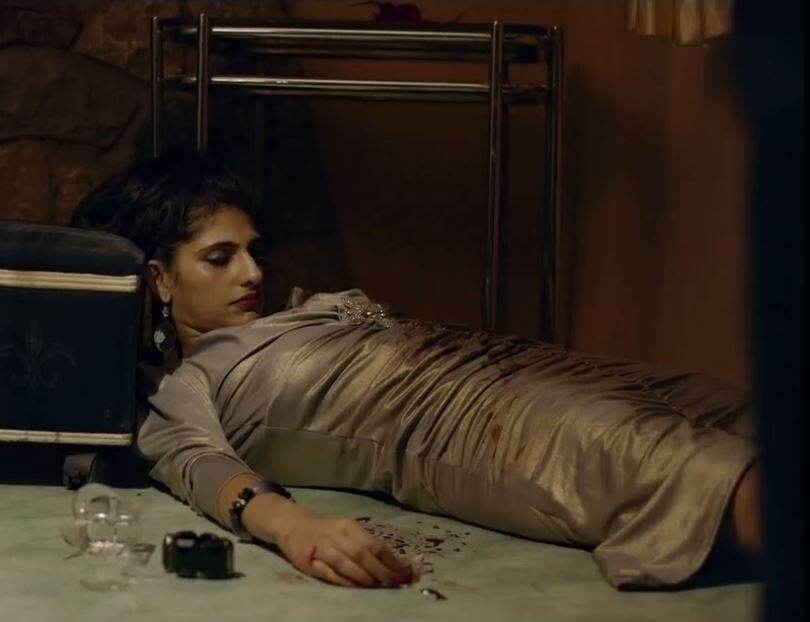 Though he doesn't specify it was Guruji, Gaitonde surely gets the hint and is shattered by the revelation.
Parulkar Kills Bhosale and Himself
The corrupt Parulkar (Neeraj Kabi) is finally caught in his wrongdoings, when the SIT team finds out that he gave clearances for unregistered trucks to come in the city, at the behest of Bhosale (Gireesh Kulkarni).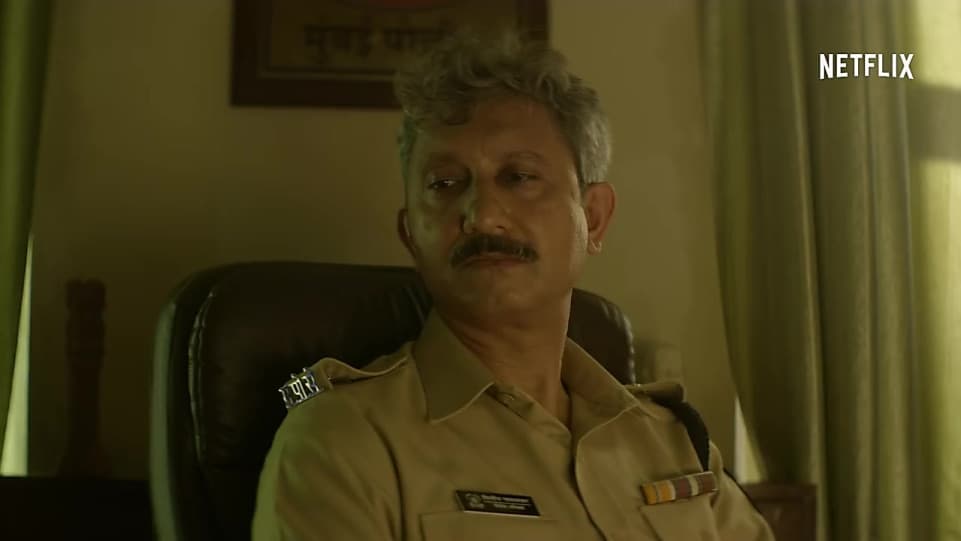 Parulkar and Bhosale had no clue that the trucks contained nuclear arms, but the crimes finally get to them. Feeling betrayed, Parulkar goes to Bhosale's house, shoots him down before killing himself.
Gaitonde Kills Jojo
Gaitonde and Jojo's (Surveen Chawla) relationship was one of the most surprisingly developed arcs in the season, as they bonded over death and abuses.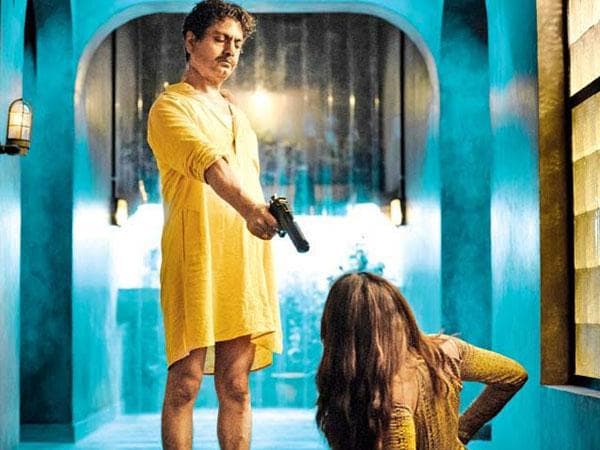 So it broke Gaitonde when he learns that Jojo had always been in league with his enemies and kills her. Ironically, that is exactly what Jojo always tells him to do to her. The killing was seen in the first season, but the repercussions behind that were terribly felt here.
Majid is Shot Dead
Majid had been a thorn on Sartaj's side in the first season, but in the second, he takes a more heroic turn being a support for Sartaj when he felt alone.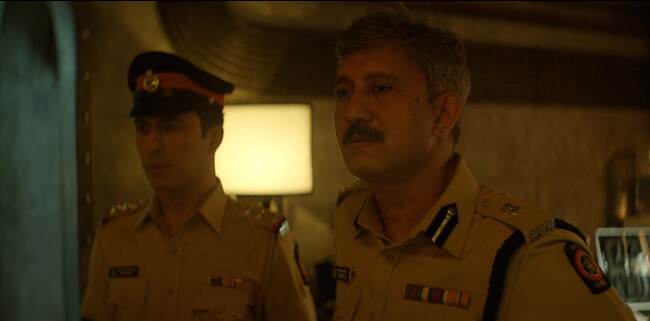 Majid also tells Sartaj that him being Parulkar's right-hand man was to keeps aspersions away from his religious identity. So it broke our hearts to see him sniped down by Shahid, after his team discovers the nuclear device.
That Cliffhanger
Sartaj escapes from Bathya's nuclear bunker, injuring her and reaches where Shahid has been captured along with the nuclear device. Although, he was too late to save Majid. However, the device has already been armed and the only way to stop it is to draw the right pattern on its panel within five minutes and five attempts.
After the team fails the first two attempts, they decide to leave the place. But Sartaj stays back, attempting to use the handprints patterns in Guruji's book. After two failed attempts, Sartaj comes across his father's handprint. Now realising why Ganesh contacted him out of all people, he draws the pattern on the panel as the time is running out. As the device is shown to check the pattern and we are waiting to see what happens, the screen cuts black! Oh, what an infuriating end, this side of Inception.
Honourable Mention: The Inconsistent Ageing
Why is it that Jojo and Zoya look almost the same in 1994 as they are in 2017, while at the same time, Sartaj turns from a scrawny teen to a middleaged man who looks older than these two? Also, Sartaj's mother was a little girl in 1947, but a middle-aged woman in the '90s and someone on the sixties in 2017! What magic is this?