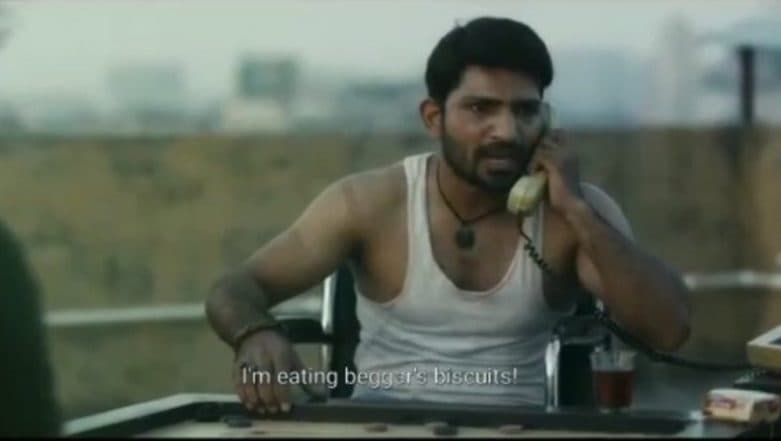 The much-awaited Netflix original series, Sacred Games starring Nawazuddin Siddiqui and Saif Ali Khan in lead roles finally premiered at 12 am on August 15. The streaming platform had built up ample of excitement surrounding the show with all the promos and teasers ahead of its release. Ever since the first season of the show ended in July 2018, fans have been waiting to catch what happens ahead. The crime drama had everyone hooked to a cliffhanger at the end of season one and now with season 2 available on the streaming platform, fans could not wait to start their binge-watch marathon. Sacred Games 2 Review: Saif Ali Khan and Nawazuddin Siddiqui's Netflix Series Finds a Strong Footing in the Second Season.
Given that all episodes of the show were released at midnight, fans of the show were stuck to the screens up until the morning of August 15 to finish the second season. Twitter has been buzzing with hilarious memes relating to the condition of viewers who managed to binge on the show in one sitting. With six episodes in the second season, it surely has been a biggie. Check out some of the spoiler-free memes on binge-watching the show. Badass Women of Sacred Games 2: Surveen Chawla, Kalki Koechlin, Amruta Subhash and Shalini Vatsa Have Some Bold Stories to Tell! (Watch Video).
Turning into Nawaz's Faizal Khan to Binge on Season 2:
*Decided to complete all episodes of Sacred Games season 2 in one night*

Inner Me: Maa ka, Baap ka, Bhai ka, Sabka hotspot legal re tera Faizal

— memes_waale_log (@memes_waale_log) August 15, 2019
The Morning After.. Looks Like This!
7 am and still watching #SACREDGAMES2 like pic.twitter.com/KLp6Qcmeo3

— Sentinaro (@Sentinaro9) August 15, 2019
No Sleep= Bhagwaan Status:
After watching #SACREDGAMES2 with sacrifice of whole night

You will be like : pic.twitter.com/MlAAlPLBOf

— Superstarfalak 🇮🇳 (@maasooooom) August 15, 2019
Preparations Before Binging on the Show:
Me and my boys 😂#SacredGames @NetflixIndia#SACREDGAMES2 pic.twitter.com/9r8Ak7PcBo

— Ajay jadhav (@Ajayjadhav9987) August 14, 2019
The Balidaan Everyone is Ready to Give:
@NetflixIndia - #SACREDGAMES2 will stream at 12 AM tonight, Neend ka balidaan dena hoga

Me-#SacredGamesSeason2 pic.twitter.com/DwdITxaXrQ

— Ɖιvʏαиƨнʋ Mα∂нɛƨια (@sedative_tweets) August 14, 2019
Netflix Subscriptions at 12 AM are Like!
*opens netflix at 12 am *

Netflix to me:#SACREDGAMES2 #netflixindia pic.twitter.com/PxG1h6Vw1H

— MemeLord (@MemeLord90) August 15, 2019
The Friend With Netflix Subscription Deserves Your Respect:
Sacred Games 2 is going to available at 12AM tonight

*Meanwhile me to my Netflix wala friend pic.twitter.com/iWLWjnBpjY

— Mayank♥️🇮🇳 (@Bauaa__) August 14, 2019
Sacred Games 2 is now streaming on Netflix India with all its episodes. We hope you enjoy the show and don't let out any spoilers. Tell us how you found Season 2 in comments below!