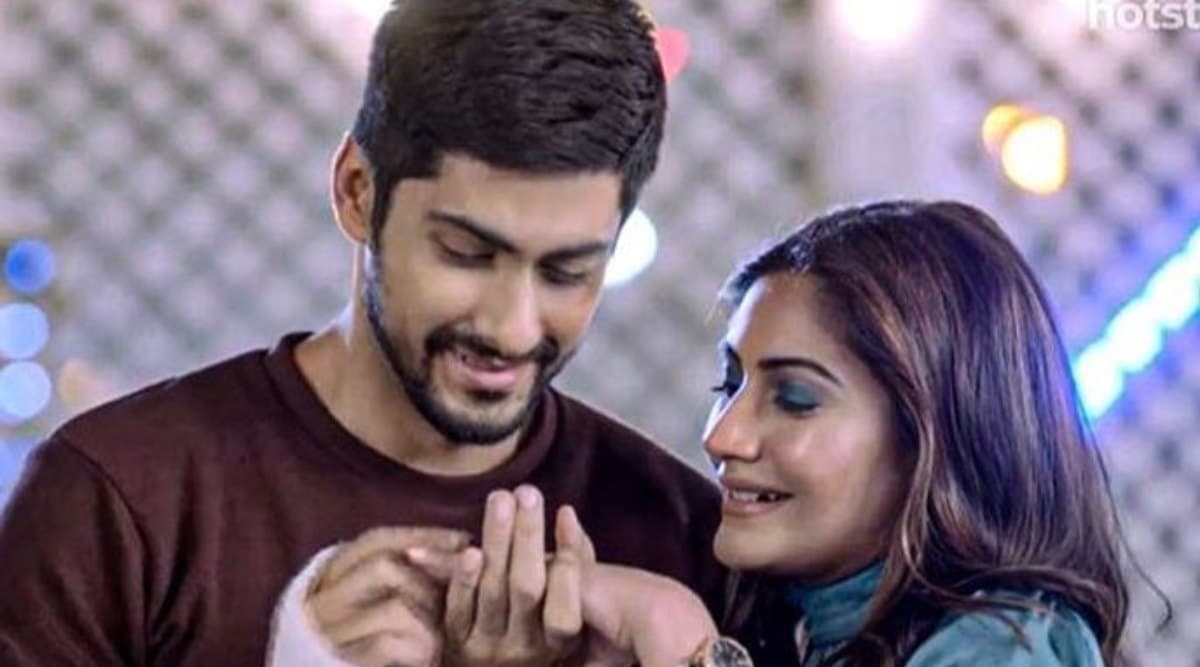 In yesterday's episode of Sanjivani 2, we saw Ishani and Sid come up with an ingenious plan to trap Vardhan and get him arrested. Sid and Ishani confess their love for one another as he proposes to her. In tonight's episode, we see Sid (Namit Khanna) informing Ishani (Surbhi Chandna) about a surgery institution in the US that he had applied to join long back and asks her to accompany her with him there. Ishani asks if he really wants to go there, to which Sid says that there's nothing left for him in Sanjivani now. He says that after his father's death, his equation with Anjali (Sayantani Ghosh) too, has changed. Ishani says that she wants to stay in Sanjivani as it is her dream. Sid agrees to her and says that he doesn't want to go to if she doesn't like it and Ishani gets happy. Sanjivani 2 January 15, 2020 Written Update Full Episode: Sid And Ishaani Find A Way To Expose Vardhan And Confess Their Feelings For Each Other.
Ishani gets someone's call and gets worried. Sid sees her and asks what happened. She says that her Maama and Maami are coming to visit her. Sid asks why's she worried about it but she brushes it off. Sid finds her behaviour strange. Later Sid gets completely engrossed in his work. Ishani calls Sid aside and Rahil asks him to go. Ishani says that she wants him to meet her Maama and Maami and gives him a suit to wear. Sid asks does she want to start their life with lies and gets upset with her behaviour. Ishani convinces him that she wants everything perfect as she can't lose him. She says that her Maama and Maami are like parents to her and are very important to her. Sid agrees and hugs her.
Later Sid meets Ishani and they both romance while changing the suit. Sid is about to kiss Ishani when her Maama and Maami enter and scold them for their behaviour. Sid, not knowing their identity, reprimands them for entering without knocking. Ishani clears that they are her Maama and Maami and Sid gets shocked. They get upset and leave, while Ishani runs after them. Sanjivani 2 January 14, 2020 Written Update Full Episode: Vardhan Succeeds In Trapping Ishaani And Sid As They Volunteer To Help A Critical Patient.
Ishani asks her Maama and Maami to give a chance to Sid as she really loves him. Sid goes to them and apologizes for his behaviour. He says that he really loves Ishani and will keep her as happy as possible. Ishani's Maama accepts his apology and wishes to visit his house to talk about things. Sid asks them to come today evening itself and they agree. Ishani is making arrangements at Sid's house to make it look good. She orders soft drinks and room spray too. Sid doesn't like it but Ishani convinces him. Ishani's Maama and Maami come to the locality and cringe seeing the place. Sid's mother welcomes them.
They behave all pricey making Sid and his mother uncomfortable. Ishani gets a call and goes to assist Samaira via phone call. Maama and Maami get an opportunity to talk about Sid and Ishani's relation. They say that though Sid is Shashank's (Mohnish Bahl) son, he's illegitimate and they can't overlook it. Sid fumes while Roshni feels bad.
In the precap, Sid tells Ishani that he can tolerate any insult thrown at him, but not at his mother. He says that her Maama and Maami can't insult his mother and he can't keep any relation with such people.