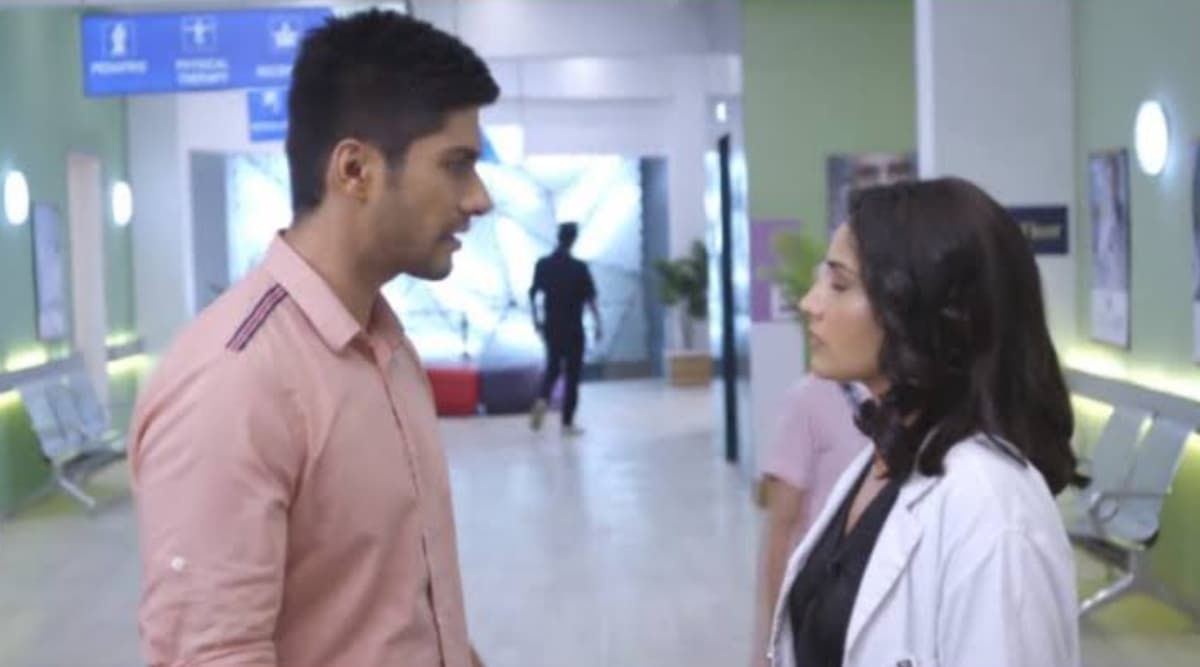 In yesterday's episode of Sanjivani 2, we saw Ishaani is surprised to learn Dr Aman is the mysterious stranger. While Shashank and Juhi make plans together, Ishaani is left dumbstruck by the truth. Tonight's episode starts with  Asha tells Ishaani (Surbhi Chandna) that she might be thinking why they did not tell about their marriage and says that there are two reasons for their marriage one is Sid (Namit Khanna) thought that she will kill herself and the second is that  in her hometown, everyone came to know about her pregnancy so Sid told that they should get married so that they will not harm her and her unborn child and assures her that everything will be fine, Ishaani feels proud of Sid after hearing this all. Sanjivani 2 November 5, 2019, Written Update Full Episode: Ishaani Comes to Know the Truth Behind Sid's Action.
Later, Vardhan (Ronit Roy) comes to see how is Asha and taunts Sid whether the hospital's bill will be in his name as he is the father of the child. On the other side, Juhi (Gurdeep Kohli) and Shashank (Mohnish Bahl) discuss Sid and Asha, just then Roshni comes in the hospital, she sees Shashank and hides behind the pillar. Meanwhile, Ishaani enters the elevator, Sid is also in the same lift. Ishaani chokes and could not breathe and collapses. Sid tries to calm her down and helps her to breathe. Sid holds Ishaani near, the lift door opens, Ishaani leaves, Sid gets emotional and cries.
Meanwhile, Shashank sees Ishaani come out of the lift and then sees Sid also in the same lift, he asks Sid to keep his personal issues out of his professional one and balance between both. Sid says he will try to do his best. Shashank tells Sid to tell Ishaani what he feels about her and make her his good friend. Sid thinks he has to talk with Ishaani.
Later, when Juhi and Shashank meet on a coffee date, Juhi asks him why he thinks so much and he should go with the flow, Shashank says that we think we control our life but we never know where will our life bring us and he says he thinks she has the right to know what he feels for her but was scared. Juhi says that she does not want to leave the friendship and wants it to be with her for a lifetime and smiles.
On the other side, Ishaani comes for the Diwali party organized by the doctors of Sanjivani, Asha and Sid also come there. Ishaani and Sid think that this all should not have happened in their life and they should have been together.
 In the precap, Vardhan burns Sid's photo and owes he will destroy his life.