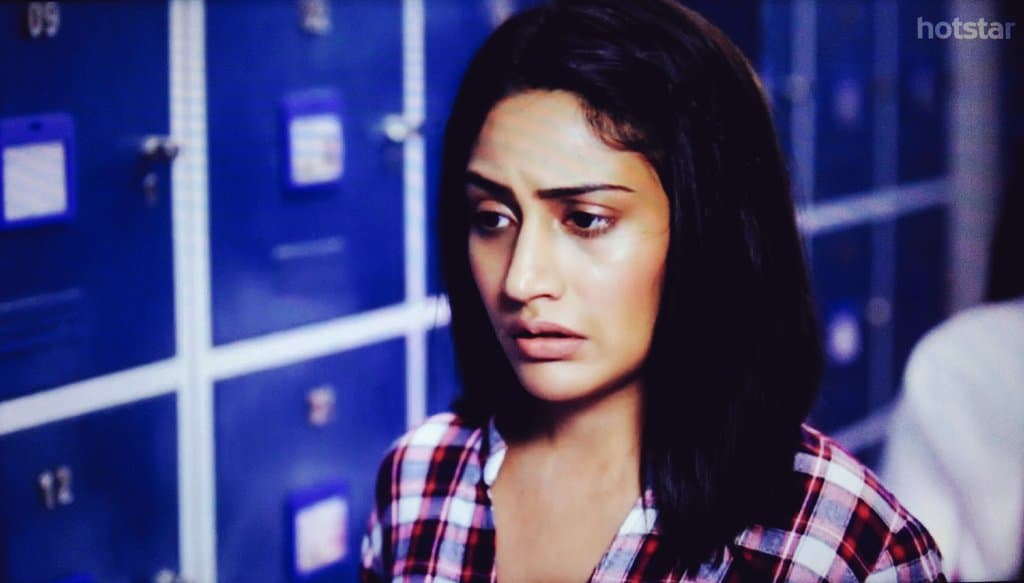 In yesterday's episode of Sanjivani 2, we saw Ishaani following a mysterious hooded stranger. She later manages to unveil his identity. Tonight's episode starts with Ishaani (Surbhi Chandna), who is shocked to see Aman, asking him why was he following Asha. Aman says everything happened because of him and cries. Just then his phone falls down. Ishaani sees Aman and Asha's marriage photo in it. Aman confesses that he was scared that's why he ran and he could not understand what do to and when Asha needed his help the most, he was not there. He then gets emotional. Sanjivani 2 November 4, 2019, Written Update Full Episode: Ishaani Is Shocked When She Comes to Know That Aman Is Stalking Asha
Aman says Sid married Asha to save her from the crises. Ishaani reminisces all and feels sorry as she blamed Sid for all this. Aman apologies for his deeds, just then Sid (Namit Khanna) comes there, Aman sees him and takes his phone and runs away. Ishaani sees Sid and is happy as he never betrayed her and has only helped Asha. Ishaani gets emotional and cries. She tells Sid that finally, she knows the truth about Asha and Aman ("Kyu hai udasi bari mere likey dasta" track plays in the background)
On the other side, Shashank (Mohnish Bahl) is shocked to hear about Asha's pregnancy and asks Juhi (Gurdeep Kohli) for the truth. Juhi says she is also shocked to hear this. Later Shashank discusses with Anjali (Sayantani Ghosh) that she is not listening to anyone and getting too close with Vardhan (Ronit Roy). Juhi says she will understand and he should give her some time. Juhi tries to change the topic and tells Shashank that she will pick him up at 8'clock for coffee and goes away.
Meanwhile, Asha has pain in her stomach. Ishaani and Sid arrive there. Ishaani says nothing will happen to her and her child and she will take care of it. They give her an injection to reduce the pain and tell her to take rest. Later, Asha asks Sid why he told the truth to Ishaani. Ishaani tells Asha that Aman told her the truth and not Sid. Asha gets emotional as to why he came here now and is he not afraid now.
Asha asks forgiveness from Ishaani as she did not have any other way out. Ishaani asks how all this happened. Sid narrates to her everything, and how he came to know about Asha and Aman's relationship. He reveals why he married Asha. Later, Asha apologies to Ishaani as she came between her and Sid. Ishaani consoles her and calms her down. Ishaani feels proud of Sid. In the precap, Ishaani supports Sid in his decision.