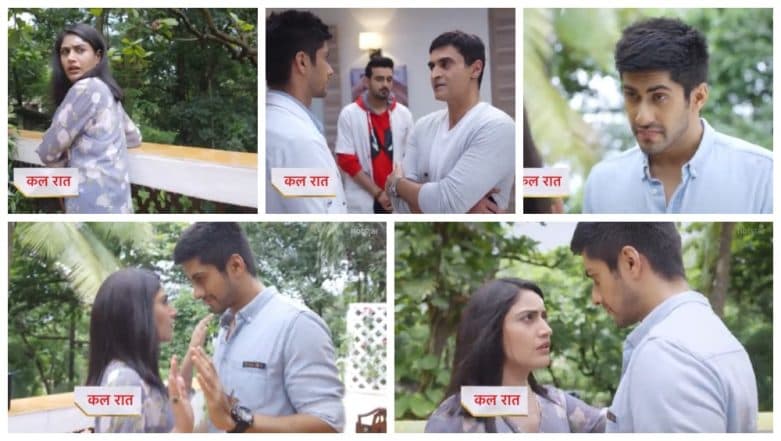 Sanjivani 2 is currently seeing Dr Ishani (Surbhi Chandna) face some mentally excruciating times at the hospital. Thanks to Vardhan and Rishab's planning and framing, Ishani's parents' truth is revealed to one and all in the hospital and Sid (Namit Khanna) is made to look like the culprit in front of Ishani. And despite the former's many attempts, Ishani does not believe that Sid is being framed and even ends up slapping him. Dr Rishab further humiliates Ishani and throws him out of his team after which despite Sid requesting Ishani to join him, she refuses. Sanjivani 2 September 11, 2019 Written Update Full Episode: Rishab Insults and Fires Ishani From His Team, Sid Asks Her To Join Back!
At Dr Shashank's behest, Ishani approaches other senior doctors, but they all refuse to take her on-board, that kills Ishani's morale and she walks out of Sanjivani. However, we'll see a huge twist in the plot of the show and we even feel that this twist will be the turning point in Sid and Ishani's lives and even the beginning of their love story.
The upcoming episodes will see Dr Shashank finally intervene and tell Sid that since it is because of Sid (the blame on him) that Ishani has left the hospital, it is his responsibility to bring her back and also to prove his innocence to her and everybody else. Surbhi Chandna Birthday Special: 5 Stunning Pictures Of Sanjivani 2 Actress We Can't Get Over
And after trying nicely for all this time, Dr Sid will turn on his charm. Sid will not only break into Ishani's building terrace but also finally manage to break through Ishani's stubborn exterior and get her to listen to him.The duo once again gets into a fight, but Sid challenges her to dance with him and they do.
Well, is this the beginning of their love story or even friendship? Because at this point, the viewers might want to settle for either as they definitely do not want to see Sid and Ishani fight with each other.