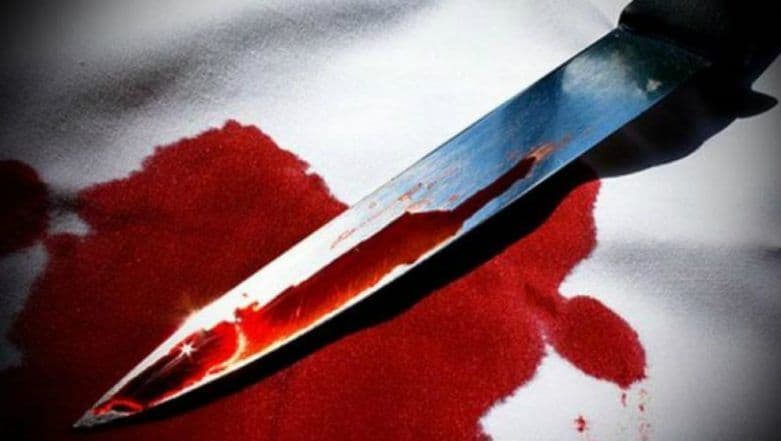 Bengaluru, September 7: In a shocking incident, Bengaluru city police arrested a private company employee after he was trying to dispose of the body of his wife, whom he had stabbed to death several times on Tuesday. According to a Times Now report, the accused Hiren Kumar confessed to stabbing his wife in her throat and they both sat for more than 10 hours in front of the body, thinking of plans on how to dispose of. Tinder Horror: Jaipur Girl Calls 27-Year-Old on Date, Then Murders Him After Failed Extortion Bid.
The incident came to notice after the security guard raised an alarm on seeing both the father and son leaving the house carrying something wrapped in a bedsheet late in the night. The guard also saw blood stains and then alerted the other residents, who rushed towards the car parking area. The accused then admitted to killing his wife.
When the murder took place, the victim's son was not at home,  it was only after he returned home that he found his mother lying in a pool of blood. The father-son duo was shocked and they sat next to the body till 10:30 pm. The neighbours complained that the couple used to fight frequently and on number of occasions, the husband used to hit his wife.
The medical condition of the woman revealed that she was undergoing depression and the husband as quoted in one of the reports said, "I seldom reacted to her mood swings keeping her medical condition in mind. But on Wednesday morning, it was intolerable and I lost my temper. Grabbing the kitchen knife, I stabbed her in the neck."