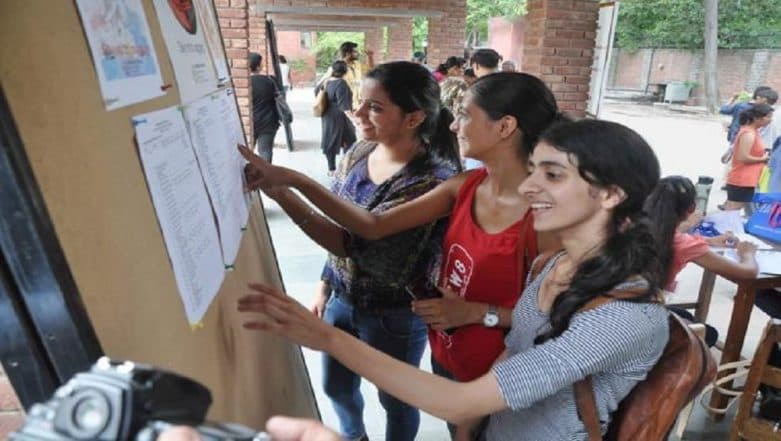 After much wait and speculations, the Bihar School Examination Board (BSEB) has finally announced the class 10 matric exam result 2019 today, April 6. With the announcement, BSEB has become the first educational board to publish the annual board examination results this quick. According to the officials, 80.73 per cent candidates passed the Bihar Board matric exam result. Students who have appeared in the BSEB class 10 board exam 2019 can check their scores online at the official websites; biharboard.ac.in, biharboardonline.bihar.gov.in, bsebbihar.com. Along with the announcement, BSEB has also declared the toppers list for the matric board exam 2019. Below, is the list of toppers who scored well in this year's board exams 2019.
As per the board officials, the evaluation of answer copies for BSEB board exams 2019 started from March 8, and the results were announced only in 29 days. The first three rank holders are reportedly from the same school, Simultala Awasiya Vidyalaya. The institute was set up in 2010 by Chief Minister Nitish Kumar along with the lines of the Netarhat Residential School in Jharkhand. Beware of WhatsApp Messages & Fake News Spreading Hoax on Board Result Announcements. 
BSEB Class 10 Board Exam Result 2019: Toppers' List
Rank 1: Sawan Raj Bharti

Rank 2: Rounit Raj

Rank 3: Priyanshu Raj

Rank 4: Adarsh Ranjan

Rank 5: Aditya Roy

Rank 6: Praveen Prakhar

Rank 7: Harsh Kumar

Rank 8: Roshan Kumar

Rank 9: Ankesh Kumar (Alok Bharti Shikshan Sansthan Bettiah, West Champaran)

Rank 10: Abhinav Kumar

Rank 11: Piyush Kumar

Rank 12: Amit Kumar

Rank 13: Aman

Rank 14: Chanchal Kumar

Rank 15: Ram Kumar Singh

Rank 16: MD Saif Alam

Rank 17: MD Shakil

Rank 18: Raushan Kumar
This year all the toppers in Bihar Board exams are boys. No girls have been positioned in the rank list in BSEB class 10 board exam 2019 result. The students who are not satisfied with the board exam result, will be able to apply for scrutiny which begins from April 9 and will continue till April 18, by paying requisite fees for the same. Besides, the students who failed in any subject can apply for BSEB class 10 compartment exams from Aprill 11 to April 16.