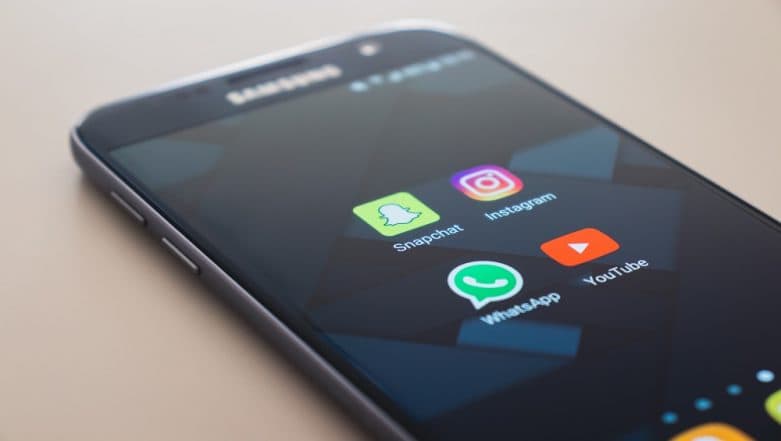 Gurugram, April 17: A man in Gurugram, Haryana strangled his wife to death over her addiction to WhatsApp and Facebook on last Thursday, The Times of India reported. The 35-Year-old Hariom, during police interrogation told that he was fed up of his 32-year-old wife Luxmi's habit of spending hours over mobile, chatting with people on social media.
Hariom strangled his Luxmi when she was sleeping. The 35-yer-old man said he was upset with his wife for ignoring her children her responsibilities towards home. Luxmi's father Balwant Singh visited their home on Friday morning, discovering Hariom was sitting next to Luxmi's body, reported The Times of India. Singh immediately called police and got Hariom arrested.
Hariom was produced in a city court which sent him to two-day custody on Friday. According to the report published in The Times of India, Hariom said, "We got married in 2006 and had two children. All was fine for the first few years and then I got her a Smartphone. In the past two years, the phone gradually changed her, and she started ignoring me and the children. It seemed that the children and I had ceased to exist for her. She would not cook meals or do any household chore; she would not take the kids to school or help them do homework. She spent days and nights on Facebook and WhatsApp." The 35-year-old husband further added, "I initially ignored all, thinking she would soon get bored with all these but things only got worse. We were fighting every day and the children were also under stress," reported The Times of India.
Hariom claimed that behavior of Luxmi forced him to send their eight-year-old daughter and 10-year-old son to a boarding school. As per the report of The Times of India, Hariom told police that he had a fight on Thursday night, after that he decided to take this step.
In similar type of incident in March this year a man from Hyderabad beat his wife badly for switching of wifi connection. Reshma Sultana had reportedly switched off the WiFi connection, forcing her husband to go to sleep which got him angry and he started throwing punches viciously at her, NDTV reported. A complaint was lodged by Sultan's mother at nearby police station.