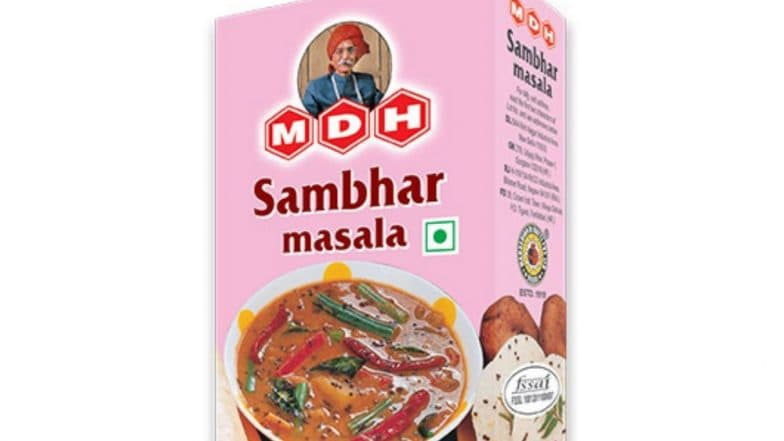 New Delhi, September 11: US food and drug regulator has recently withdrawn at least three lots of MDH Sambhar Masala from the country. According to an Indian Express report, the masala was withdrawn after tests conducted by the country's food and drug regulator FDA revealed that the products contained salmonella. MDH Owner Mahashay Dharampal Gulati Gets Emotional And Breaks Down While Paying Tribute to Sushma Swaraj, Watch Video.
In an official release on the move, US FDA said, "This product was tested by FDA through a certified laboratory to be positive for salmonella. The recall was initiated after it was discovered by the FDA that the salmonella contaminated products were distributed." The recalled lots (codes: 47, 48 and 107) were manufactured by R-Pure Agro Specialities, sold by US-based supplier 'House of Spices' and distributed in northern California retail stores.
The bacteria found in Salmonella causes salmonellosis, which comes with symptoms like diarrhoea, abdominal cramps and fever. In most cases, patients recover without treatment, however, in some cases, the diarrhoea may be so severe that it may require hospitalisation. In other cases, there may be high fever, aches, headaches, lethargy, rash, blood in the urine or in the stool.