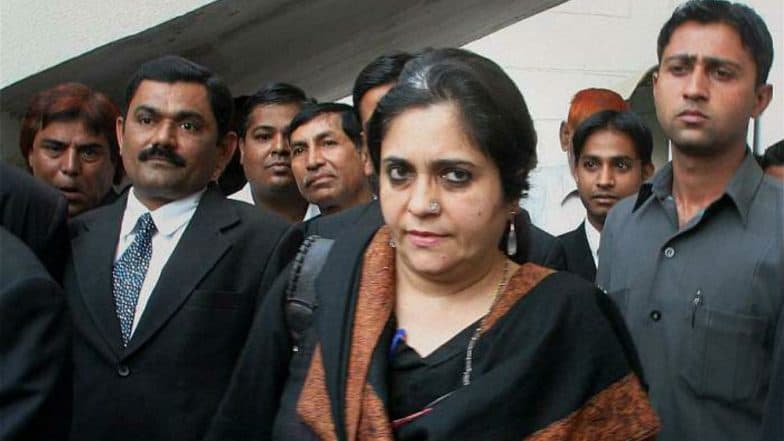 Mumbai, February 10: In a tragic incident, a Central Industrial Security Force (CISF) constable posted on guard duty at activist Teesta Setalvad's residence in Mumbai allegedly committed suicide on Saturday. According to a tweet by ANI, the CISF, identified as Bhanwarsingh Nayak, was posted on duty at Setalvad's residence in Santacruz. The 42-year-old official shot himself with his service weapon while on duty on Saturday morning. FCRA Violation Case: Teesta Setalvad Given Interim Protection From Arrest Till May 2 by Bombay High Court. 
Reports inform that reason behind Naik's extreme step is still not clear. Police informed that no suicide note was found from the spot. According to reports, Naik's body had been sent for post-mortem. Police is probing the actual cause of his death. Meanwhile, the Santacruz police have registered a case of accidental death and further probe was on.
Teesta Setalvad, the civil rights activist and her husband Javed Anand were on Friday granted anticipatory bail by the Gujarat High Court in the Rs 1.4 crore alleged fund embezzlement case related to their NGO Sabrang Trust. Reports inform that while allowing their anticipatory bail plea, Justice J B Pardiwala directed Setalvad and Anand to cooperate with the probe and appear before the investigating agency, the city crime branch on February 15.
According to reports, the judge said the state government can approach the court to get their bail cancelled if the couple does not cooperate in the investigation.