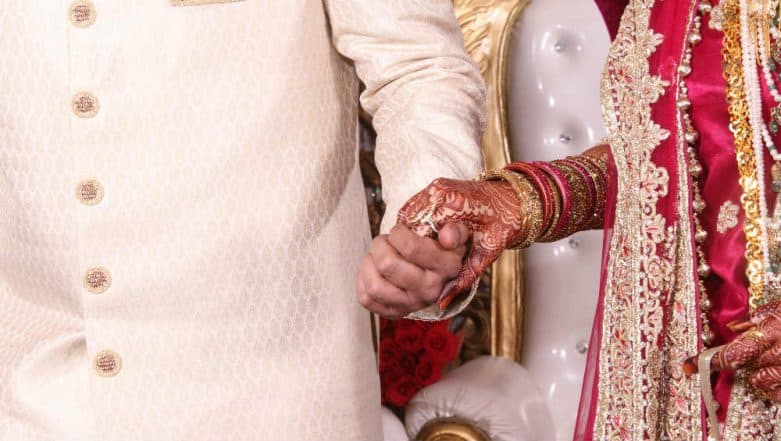 Ludhiana, February 8: In a love story with a difference from Punjab, a 67-year-old man married a 24-year-old woman, going against the will of their families. Shamsher Singh of the Balian village and Navpreet Kaur got married in Chandigarh in January. The two have now approached the Punjab and Haryana High Court seeking security from their families.
The Punjab and Haryana High Court has directed the Punjab Police to ensure safety of life and liberty of the newlywed couple. The two had approached the court saying that they faced a threat from their families and relatives. Brother And Sister Marry Each Other in India! Siblings Register Marriage in Punjab For Australian Spouse Visa.
They said that their families saw their marriage as an 'odd' one and hence faced danger to their lives from their family members. "They are adults and have every right to solemnise the marriage. The marriage is legal as neither has a living spouse," said their counsel Mohit Sadana as quoted by The Hindustan Times.
The Sangrur Police have said that they have received the high court order and will provide security to the couple.