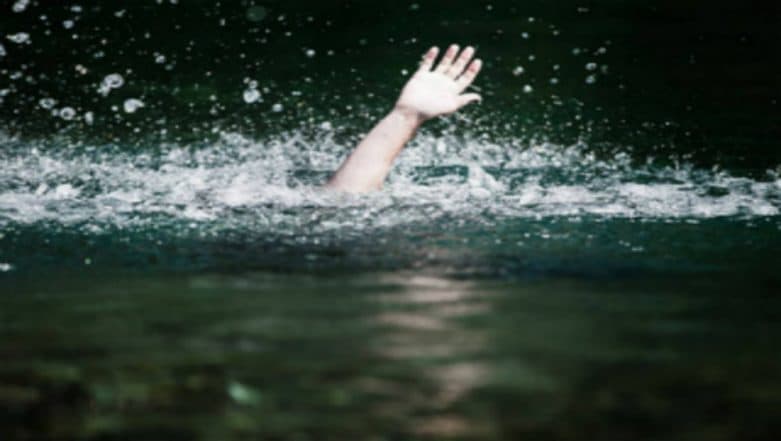 Bhopal, August 15: A mother-daughter duo died in Madhya Pradesh's Mandsaur on Wednesday as they were washed away in a flooded nullah while clicking selfies. The deceased have been identified as Bindu Gupta, 48, and daughter Ashriti, 22. Their bodies were later recovered by the team of rescue workers and local police.
Reports claim that the deceased had went out of their house to view a flooded nullah. While attempting to click selfies, the culverts they were standing on collapsed. Both of them ended up falling into the nullah and their bodies were swiftly washed away. Over 220 Killed Amid Incessant Rainfall in Kerala, Karnataka, Maharashtra & Gujarat
Local police was immediately informed, which tasked a team of rescue workers to search for their bodies. Despite best efforts, the bodies could only be recovered a few hours later. They were found to be dead.
Later in the night, another person was swept away in a flooded nullah in Afzalpur locality. The deceased, identified as 50-year-old Bapulal Dhakad, was a milkman.
Notably, the flood situation in Madhya Pradesh has intensified over the past week, with 39 deaths being recorded. In Mandsaur alone, over 3,000 people have been displaced, the authorities said.
The situation has deteriorated due to the overflowing of all major rivers of the state, including Narmada, Kshipra, Betwa, Tapti, Tawa, Chambal and Parvati. The state administration is evacuating people in low-lying areas and shifting them to safer places.