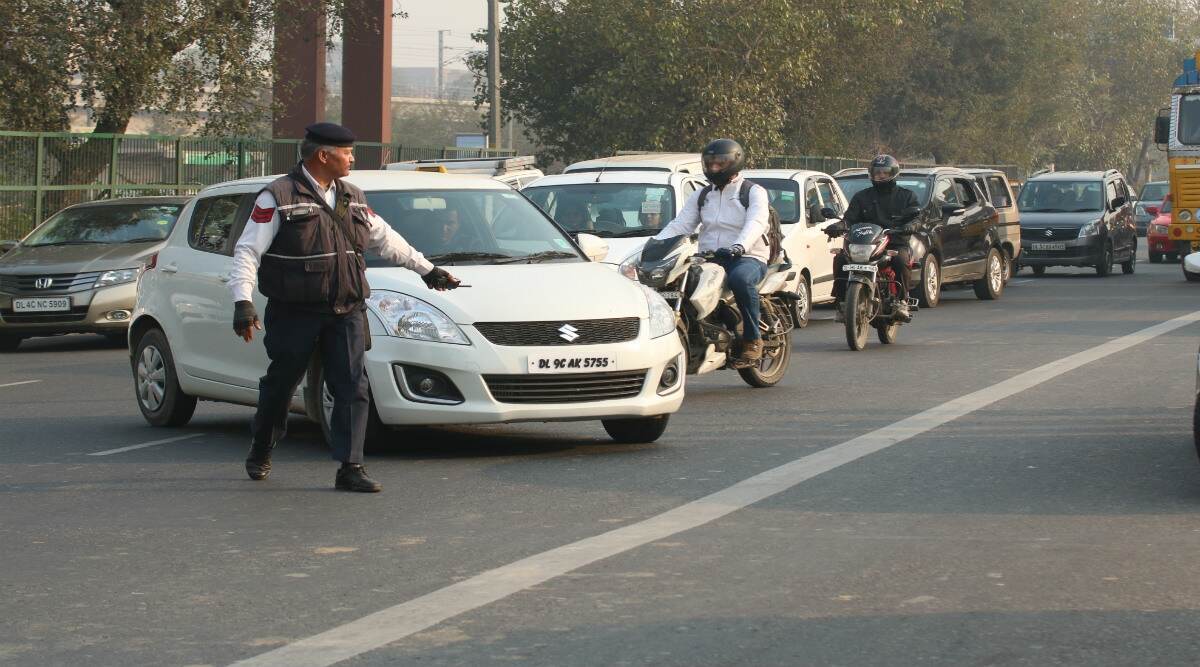 New Delhi, September 7: Despite the new Motor Vehicles Act in place since September 1, only five states across the nation have implemented it. According to a report by TOI, the five states including Gujarat, Uttarakhand, Kerala, Karnataka and Assam have implemented the amended Motor Vehicles Act. The report further states that transport departments in several states have given the proposal with revised fines to the respective governments for early notification, following which the Act will come into effect in the other states too. New Motor Vehicles Act 2019 Is Supported by Most of the States: Nitin Gadkari.
The Ministry of Road Transport and Highways had notified the provisions of the Motor Vehicles Amendment Act 2019 in August this year. The new act which provides for heavy penalties for traffic rule violations came into force this year on September 1. However, some states reduced the penalties after reports of hefty fines imposed by police for rules violations hit the headlines.
An official of the Rajasthan government was quoted in the report saying that they have suggested fixing the quantum of fine and penalties for specific offences that is allowed in the Act. He added that the proposed notification specifying the fines and penalties needs approval of the government, following which the new Motor Vehicles Act will be implemented. Amid Challans Under Motor Vehicles (Amendment) Act 2019, Nitin Gadkari Reveals That Even He Was Fined For Speeding At Mumbai's Bandra-Worli Sea Link.
The TOI report further adds that the Bihar government is likely to notify the new rules soon while Jharkhand, Maharashtra and Haryana will take at least three more months to implement the amended Act. According to a data by road safety experts and civil society organisations, about 7,33,000 people lost their lives in the past 5 years in India due to road accidents.