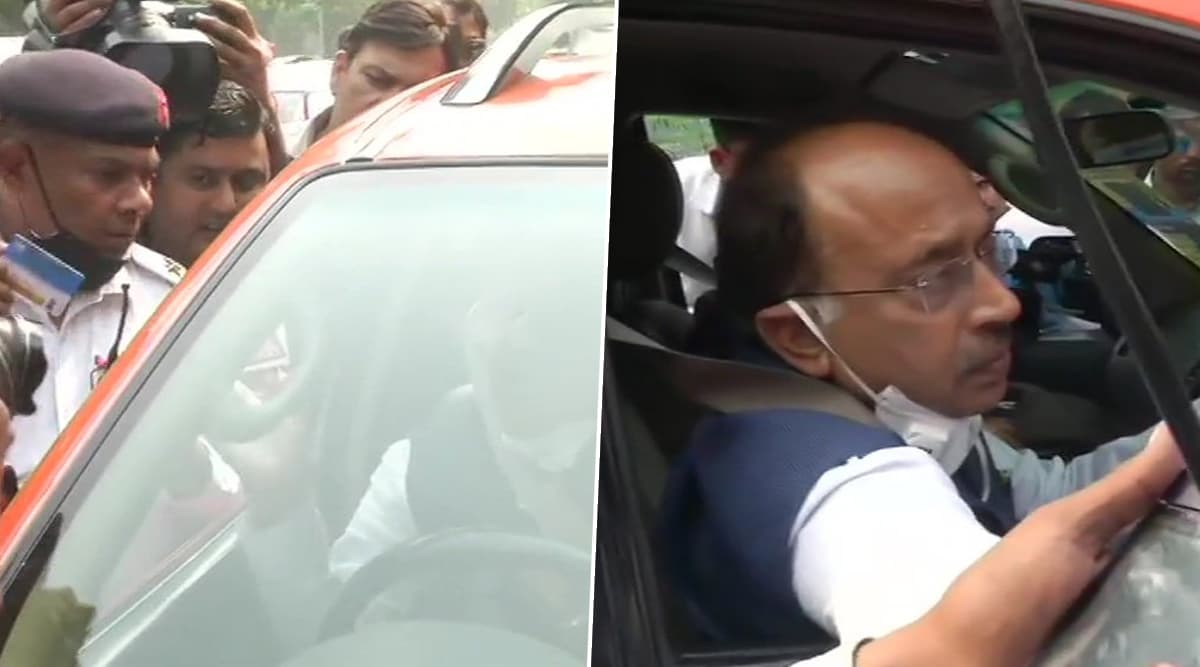 New Delhi, November 4: Bharatiya Janata Party (BJP) leader Vijay Goel was fined by the Delhi traffic police for violating the odd-even car rationing scheme on Monday. On the first day of implementation of the odd-even rule, people are allowed to drive even-numbered vehicles. Vijay Goel, however, left his residence in an odd-numbered car to protest against what he called a "gimmick" by the Aam Aadmi Party (AAP) government in the national capital.
"This scheme is just a gimmick. They (Delhi government) themselves say pollution is due to stubble burning, then how does this scheme help? I am ready to pay the fine for the violation," Goel, who vowed to defy the odd-even rule on Sunday, told reporters while leaving his residence. On his way to ITO, Goel was stopped by the traffic police and challaned. Violation of the scheme will attract a penalty of Rs 4000.
Earlier, the penalty was Rs 2,000 for the violation. The hike in penalty has been suggested by the Transport department as per the amended Motor Vehicles Act. Goel, a Rajya Sabha member who is considered as one of the top faces in the race of being Chief Ministerial candidate for BJP, had also broken the odd-even rule and paid a fine of Rs 2,000 when the scheme was implemented by the Kejriwal government in April 2016. Delhi Deputy CM Manish Sisodia Cycles His Way to Office as Odd-Even Rule Begins in Bid to Curb Pollution.
Reacting to Goel's action, Congress leader Ajay Maken asked how a lawmaker can deliberately break laws. "As a LawMaker-How can he deliberately break the law? I've been most vocal critic of Kejriwal- But,I will never 'contribute to air pollution' as a way of protest! Grow up Vijay Goel!" Maken tweeted.
The Odd-Even is a car rationing system where vehicles running with number plates ending with even numbers like 0, 2, 4, 6 and 8 will be allowed to run on even dates, while those with number plates ending with odd numbers like 1,3,5,7 and 9 will be allowed to run on odd dates. This is an attempt to curb the number of cars plying on streets and hence bring down the pollution emanating from vehicles to a certain extent.
The scheme will remain in force till November 15. Delhi Chief Minister Arvind Kejriwal carpooled to work with two of his cabinet colleagues. Deputy Chief Minister Manish Sisodia rode a bicycle to work.