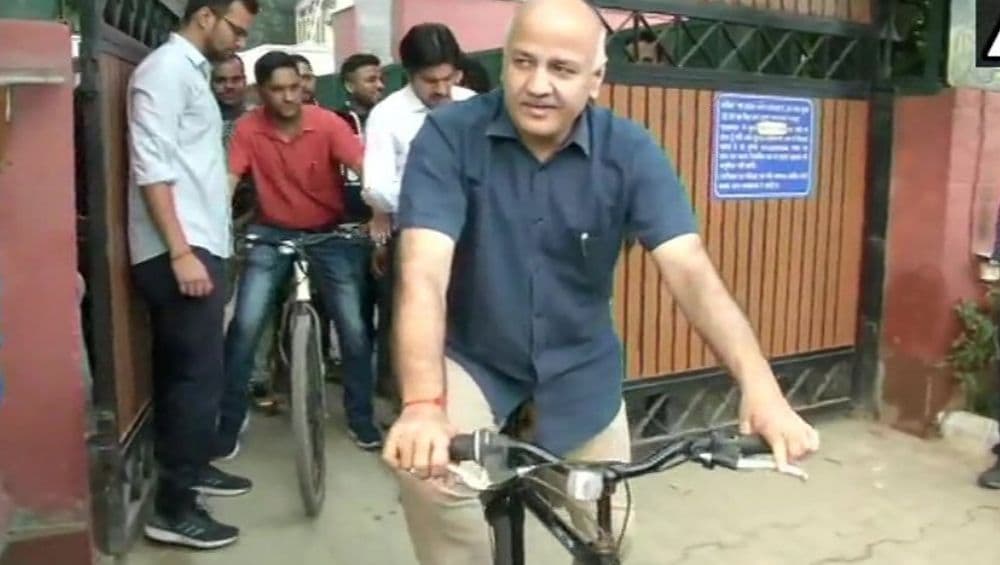 New Delhi, November 4: Owing to the rise in air pollution, the Kejriwal government has started implementing the odd-even car rule from today.  Deputy Chief Minister Manish Sisodia was seen leaving for his office on a bicycle from his residence on Monday. Delhi Pollution: Air Quality Remains in 'Severe' Category in Lodhi Road Area, Odd-Even Rule Starts From Today.
An emergency has been sounded across Delhi-NCR, with schools being directed to remain closed till Tuesday. On Sunday night, the air quality in Delhi had turned the worst in the last three years. The week started with AQI in the severe category in Lodhi Road area, thus providing no respite to people in the financial capital. Searches For 'Delhi Pollution Reason' Spike on Google as Air Quality Touches Dangerous Level, India Top Country Searching 'Pollution' on Search Engine.
Check ANI tweet:
Delhi Deputy Chief Minister Manish Sisodia, leaves for his office on a bicycle, from his residence in Delhi. #OddEven pic.twitter.com/GO8gNihf11

— ANI (@ANI) November 4, 2019
The odd-even car rule would allow the usage of only those cars ending on even numbers dates -- such as November 4 or November 6 -- whose number plate end with even numbers, viz 0,2,4,6,8. The vice-versa would apply on odd-numbered dates.
Two-wheelers, cars driven and carrying only female passengers, cars carrying patients suffering from a medical emergency and electric vehicles would be exempted from the car-rationing scheme. The stubble burning in the neighbouring states of Haryana and Punjab are further worsening the situation.