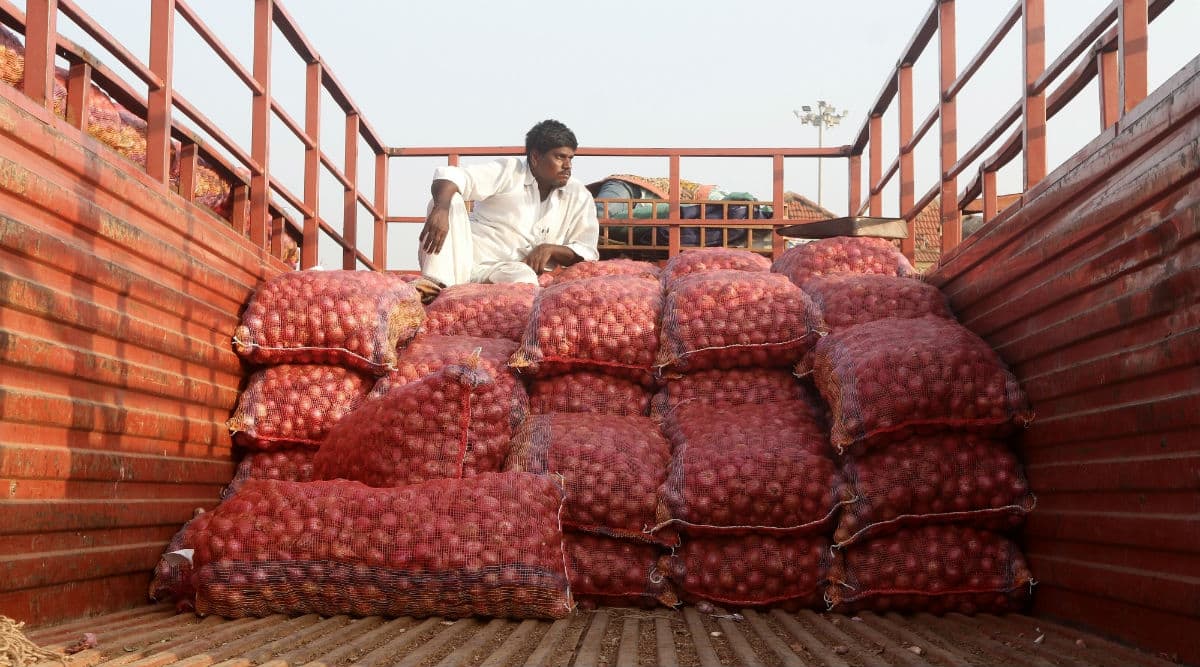 Bengaluru, December 9: Two truck drivers and three others were caught red-handed in their attempt to steal 81 onion sacks worth Rs 9 lakh by staging an accident of their trucks. Alert police arrested four of them, while the main conspirator and truck driver Chetan is absconding. Other accused have been identified as Santosh Kumar, Sheikh Ali, Buden Sab and Dada Peer. Chetan and Santosh were transporting onions of Ananda Kumar, a farmer from Karnataka's Davanagere district. Onion Prices Shoot Up to Rs 165 Per Kg; Govt Says Imported Onions to Arrive by January 20.
The incident took place on Friday night. Chetan and Santosh along with other three allegedly planned that they will stage an accident of the truck carrying onions worth lakhs. They decided that they will tell the owner that onions were carted away by onlookers after the accident. As part of the plan, they stopped the truck in a roadside ditch near Yaragunteswara Nagar near Sira and were siphoning off onion sacks in Tamakuru district. A woman sub-inspector Mahalakshmamma HN noticed the truck and inquired what happened. Onion Price Hike Gets Made Into Funny Memes! These Jokes and TikTok Videos Will Give a Respite From The Pinch in Your Pocket, Or Maybe Not!
The accused told her that more than half of their onion load had been stolen after the "accident". However, the cop remembered that there was no truck there when she passed half an hour earlier. She then cornered them after which they confessed to the crime. "The duo told police they had unloaded 81 sacks of onions in Hiriyur, Chitradurga district, and shifted them to another vehicle to transport them to Yeshwanthpur market in Bengaluru," a police officer was quoted by TOI as saying.
According to police, Chetan hatched the conspiracy to sell onions as he has to pay instalments of his vehicle loan. "Chetan was also planning to claim insurance to repair his truck," the officer added. All accused have been booked for theft and staging an accident. The incident comes in the backdrop of rising prices of onions across the country. In Bengaluru, onion price shot up to Rs 200 per kilogram.