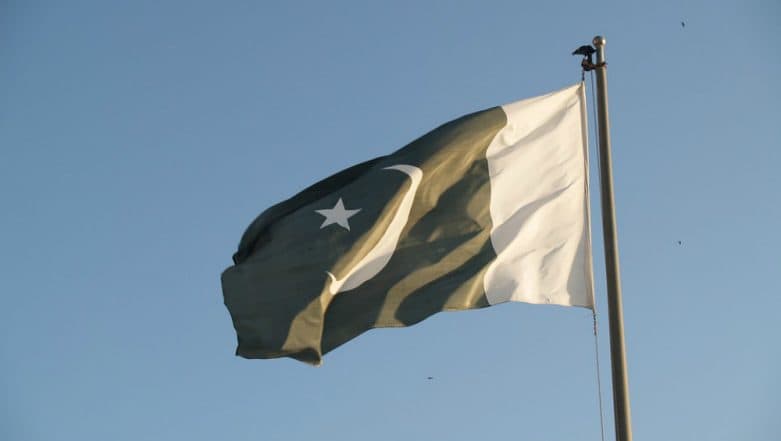 Islamabad, February 22: Days after the February 14 Pulwama attack, Pakistan army denied allegations levelled by India and accused New Delhi of destabilising Islamabad. At a press conference in Rawalpindi, Director General of the Pakistan Army's media wing, Inter-Services Public Relations (ISPR), Major General Asif Ghafoor refuted reports that Pakistan is preparing for war, adding that it has a right to defend.
"There are quite a few topics which I wanted to discuss for a while. However, most of my discussion will be on the situation arising after the Pulwama attack," he said. "On February 14, a Kashmiri youngster targeted Indian security forces. After the incident, India starting bombarding Pakistan with allegations without any thought or proof," Ghafoor alleged. He claimed Pakistan responded after an investigation into allegations. Imran Khan Asks Pakistan Army to 'Respond Decisively' to Any Indian Aggression.
"Pakistan took time to respond. We wanted to investigate the allegations and when we were sure-footed, the prime minister of Pakistan responded," he said. Denying any involvement of Pakistan in the Pulwama attack, Ghafoor accused India of creating problems for Islamabad. "Whenever the situation improves in Pakistan, India tries to destabilise the country," he alleged.
"In February when the Pulwama attack happened there were eight important events in Pakistan — Saudi crown prince's visit, Afghan reconciliation process, UNSC talking about terror financing, EU deliberating on human rights violations in occupied Kashmir, Kulbhushan Jadhav hearing, FATF hearing and decision on Pakistan, PSL and Kartarpur meeting. The elections are upcoming in India and the indigenous struggle in occupied Kashmir is high." List of Jawans Martyred in Pulwama Attack: Names and Photos of 40 CRPF Bravehearts Martyred in JeM Terror Strike in J&K.
"What would Pakistan benefit from Pulwama attack in light of these events? Pakistan would be at a loss," he claimed. continued, "The attack took place miles away from the Line of Control (LoC) and the explosives used were not from Pakistan. The car used was not from Pakistan either. The attack was carried out by a youngster from occupied Kashmir who was mistreated by Indian security forces."
Refuting reports that "Pakistan is preparing for a war", Ghafoor said, "We're not preparing for war. It's you (India) who is sending war threats. We're not preparing for initiating a war but we have a right to respond to the war threats from your side."
His comments came after the Pulwama suicide bombing that killed 40 CRPF troopers and which was claimed by the Pakistan-based Jaish-e-Mohammed (JeM).